Guide to Estimating Home Construction and Renovation Costs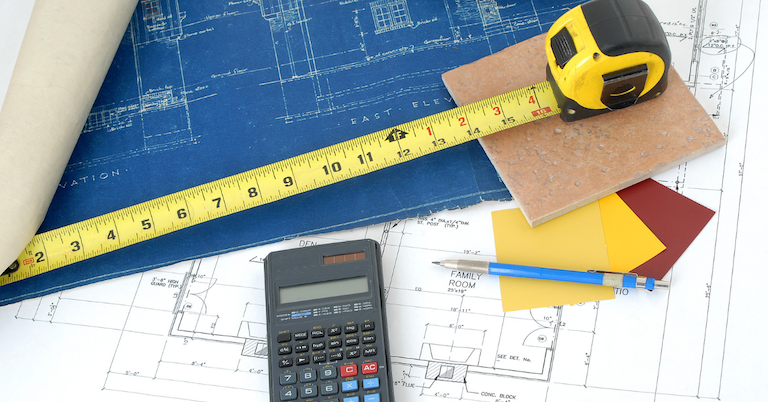 Dec 9, 2021
Post sponsored by CostCertified
A home construction and renovation can be a difficult project for any homeowner to take on. While it can significantly improve the aesthetics and value of your home, it can also cause major frustrations.
Home renovations come with many challenges and uncertainties, like cost, time frame, supply, and more. To reduce the stress you have when taking on a home construction or renovation project, try using this quick guide to help with all your estimating needs.


1.) Use Real-Time Quoting Software

Oftentimes, when you get a quote for a home renovation from a company, the prices of labor and materials change before the work has even started. This can leave you having to spend more money on the same work. Unfortunately, this places many homeowners in a tough spot because they may not have saved for these added expenses.

When looking to hire a company, make sure they are using construction estimating software that offers real-time quoting software. This will help ensure that you are getting the most accurate and up-to-date pricing for materials and labor. With the huge surge in supply chain disruptions, this is the only true way to make sure you are getting an accurate quote.


2.) Get Different Quotes

One of the best ways to ensure that your construction and renovation costs are accurate and up to date is to get different quotes from at least three different companies. Almost all construction companies will offer free quotes that you can then compare to other companies in the area.

While it may be tempting to accept the lowest offer, there are other factors that you need to consider. For example, consider time frame, reputation, quoting software and relationship with the contractors. If there is one quote that is significantly lower than the others, this could be a bad sign. All quotes should come in relatively close to each other so use your best judgment before signing any contracts.


3.) Consider Size and Condition
When looking to estimate the cost of a home renovation or construction project, you need to consider the size and condition of your home. Typically, the larger the space, the more expensive your renovation will be. This is simply because you will be spending more on materials and it will take longer to install these added materials.

In addition, if the condition of your home is slightly outdated or severely outdated, you could have higher renovation costs. Certain things, like piping material, wallpaper, or even lead paint could result in higher estimation costs. When looking to get estimates from different contractors, it is best to ask about these uncertainties. Asking for red flags upfront will help ensure that you are hiring a knowledgeable contractor and that your budget is prepared for uncertainties.


4.) Consider All Material Options
One of the best ways to ensure accurate estimations and budget options is to take into consideration all material options. While many homeowners may be set on having one style or design choice, you can often use similar ones for a cheaper price. For instance, you may want to consider vinyl floors instead of real hardwood floors.
Some factors that may influence the material cost include size, quantity needed, supply chain availability, ease of installation and more. It may be important to talk with the contractor about which options are the best to install and how each material could affect the overall cost of the renovation and construction project.


5.) Plan A Budget and Leave Wiggle-Room

When planning any home renovation , it is important to have a budget and try your best to stick to it. Using a budget can help make sure you are spending only what you need to and not upgrading simply because you like the look of it. While budgets will help keep you from overspending, you will need to leave some wiggle room. Almost every home renovation and construction project comes with hiccups. Whether it be a pipe leak, a faulty foundation or a lack of communication between contractors, leave some wiggle room in your budget for emergencies.


6.) Consider Doing Work on Your Own
One of the best ways to save when doing a home renovation project is by doing some of the demolition work on your own. Try inviting some friends over to help you do the grunt work. This could end up saving you hundreds of dollars in labor, especially if the township that you live in picks up trash for free. Having to rent a dumpster could increase your costs, but it may still be cheaper than hiring professionals to help demolish rooms and fixtures.

Whether you are planning an entire home remodel or a simple upgrade to only one room of your house, accurate estimations are needed. You will need to have accurate estimations to help ensure that you have saved enough for all work.
Renovation and construction costs can vary greatly among companies, locations, rooms, and material options. Therefore it is best to consider all possible factors before starting. Luckily, these tips here can help you get the home you have always dreamed of without the stress and frustration.