Best Schools in Dallas, TX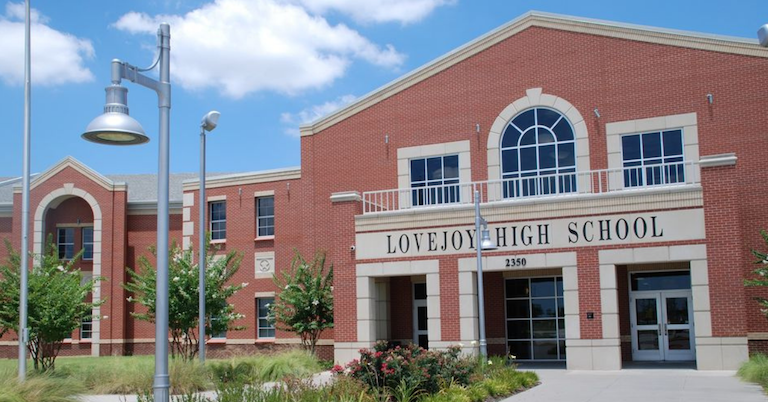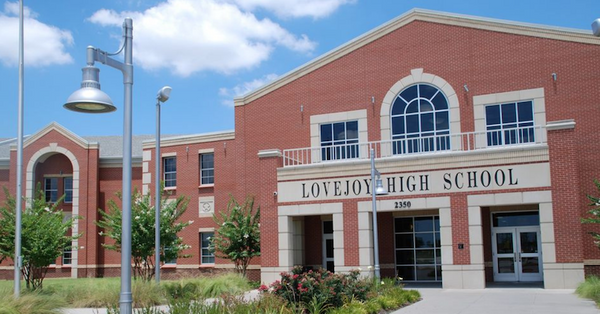 Jul 7, 2023
There are many things to consider when moving to a new place. Dallas, Texas is one of the best places to move to if you're looking for greener pastures. It has the best neighborhoods, good living standards, and has good security. But are there good schools in Dallas where your children can study? The answer is yes.
If you're moving to Dallas and wondering where your children are going to study, fear not. Dallas neighborhoods have some of the best schools that offer your children outstanding education. Here is a list of some of the best school districts in Dallas, Texas to consider enrolling your child.
1.  Lovejoy Independent School District
Lovejoy is one of the best schools in Dallas where you can take your children to study. If you have children of different grades, you don't have to take them to other schools because the district caters to all ages. There are three elementary schools, intermediate, middle, and high school. Lovejoy enriches its students with academic excellence and extracurricular activities.
The school scores incredible results in SAT and STAAR tests. There are plenty of competitions, clubs, events, and camps where children grow mentally and physically. The area has some of the best housing, with a home value of $342,900.
2.  Carroll Independent School District
Another top-rated school you can come across in Dallas is the Carroll Independent School District. The school is located in Southlake, TX, in the middle of Dallas-Fort-Worth. The school district boasts eleven schools, with five of them being among National Blue Ribbon Schools named by the U.S Department of Education. The schools are among the best in the area for academic excellence, facilities, and extracurricular activities.
This district claims to have a zero percent dropout and 97% attendance rate. Most of its students score above the national and state average in the assessments. 98% of their seniors are said to attend college after graduation, which is quite an achievement. This is one of the best school districts in Texas to take your child if you want to nurture a successful individual in the future.
3.  Highland Park Independent School District
Another school to consider if you're relocating to Dallas, TX, is the Highland Park Independent School District. This is a top-rated public school in Dallas that gives your child access to all the privileges of studying in a public school and the opportunity to excel in life. The school district is located north of downtown Dallas, which is one of the best Dallas suburbs to live in and study.
If you have a high school student, enroll them in Highland Park High School, ranked 42nd in Texas. The school prepares its students for college by allowing them to take coursework and exams. This is the only high school in the Highland Park Independent School District. Over 60% of their students pursue higher education after graduation.
4.  Uplift Summit International High School
Ranked in position 51 in Texas, Uplift Summit International High School is another best school in Dallas with exceptional performance. The school has up to 92% minority enrollment, with 72% of its students being humble. The school is among the nine high schools in Uplift Education.
This is the best Dallas school to enroll your child if you're not earning much but still want to give your little ones the best education. With a student-teacher ratio of 13-1, there's no doubt that your child will get the best attention necessary for academic excellence.
5.  Allen Independent School District
The Allen District School serves parts of Parker, McKinney, and Plano. The school district has a reputation for offering amazing public education with teachers who love their job. This school boasts a graduation rate of 98.5%. The home values in the neighborhoods here are $198,100, which is above the median value in Dallas-Fort Worth. Quality indicators such as STAAR and SAT scores are still way higher than in more expensive communities.
The school district does not only excel in academics but other areas such as music programs and sports. It's one of the top schools when it comes to sports tournaments. It demonstrates an outstanding commitment to music education as well. So, if you have a rather talented child in music and other sporting activities, Allen School District is the best place to enroll them once you move to Dallas.
6.  Plano Independent School District
Plano has held its position for many years as one of the benchmark school districts found in North Texas. The school houses students from up to 11 communities. The ISD School has up to three high schools, including Plano East Senior High School, Plano Senior High School, and Plano West Senior High School. It also has six high schools in the ninth and tenth grades.
Plano offers over 30 AP courses and has an SAT score average of 1689, the second-best score in the metroplex. Plano West Senior School sits in the neighborhood with the most expensive real estate in Texas. Most homes in this neighborhood are priced at $500,000.
7.  Frisco Independent School District
This school serves the Frisco community and also covers parts of Plano, McKinney, and Little Elm. The school district is ranked as one of the fastest-growing systems in Texas. Since 1995, the district has been adding at least two schools to its system. High growth is highly expected of the school, thanks to its proximity to Dallas.
The students score impressive scores in SAT and STAAR tests. This score has caused home values to rise at a high rate. The homes in the neighborhood are priced at an average of $233,900, making it one of the most expensive districts.
8.  Argyle Independent School District
The district boasts of three schools that are well known for their excellence in academics and athletics. The district school is a top-rated public school located in Argyle, TX. The school district known to have up to three high schools has earned itself the Lone Star Cup three times. The school district participates in the Texas University Interscholastic League that boasts of the most advanced academic and literary programs.
9.  Bland Independent School District
Bland Independent School District ranks in the list of the most affordable school districts. Don't let its name fool you because, despite the name, it's one of the best performing schools. It shows up in the top 25 school-quality indicators. The school has an average class of 13 students which means your child will get more personalized attention here. The school district boasts of a graduation rate of 97%.
10.   Alvord Independent School District
Alvord Independent School District is located in Wise County. The school district only has one elementary school, a middle school, and a Dallas high school. Despite the low number of schools, the community is still recognized for its consistency in being on the top list of the most recognized schools. It is the top quartile for student achievement and progress. It records a great score in STAAR tests and boasts of a graduation rate of 97.3%.
Other Considerations
If you're planning to move to Dallas and worried about the academic welfare of your kids, you don't have to worry because they'll be in the best hands. Dallas boasts of some of the best school districts in Texas that can help grow your child academically, as well as talent-wise. The schools excel in classroom work, sports, music, and arts in equal measures. Not to mention that they're located in some of the best neighborhoods in Dallas.
If you plan on moving to the area, you'll have no problem finding a home near one of these Dallas school districts. And now it's even easier. Use SimpleShowing to connect with a real estate agent local to the area. You'll even receive up to $15,000 back once you close.
Contact us today to learn all about how we can help.
Conclusion
Identifying the best middle schools in the bustling Dallas-Fort Worth area can be a challenging task, but understanding the key characteristics of a top school district can simplify the process. Notably, University Park stands as a beacon of educational excellence, boasting some of the highest-ranked public schools in the Dallas area. Its middle schools, characterized by robust college prep programs and sterling academic performance, consistently top the charts, setting the pace for quality education in the region.
When considering public schools within the city boundaries, Downtown Dallas presents numerous options as well. Its diverse selection of schools offers students a robust blend of academic, extracurricular, and enrichment opportunities. The best middle schools here have a proven track record in preparing their students for a bright future, providing them with the necessary tools and guidance to excel in their higher education pursuits.
In sum, Dallas, TX provides a myriad of educational choices for families, each with its own unique strengths and approaches. From the idyllic neighborhoods of University Park to the vibrant heart of Downtown Dallas, the city is truly a rich tapestry of some of the finest educational institutions in the country. The city's commitment to education shines through in the quality of its public schools, which are steadfast in their mission to nurture the next generation of leaders and innovators.