The 8 Best Neighborhoods In Dallas, Texas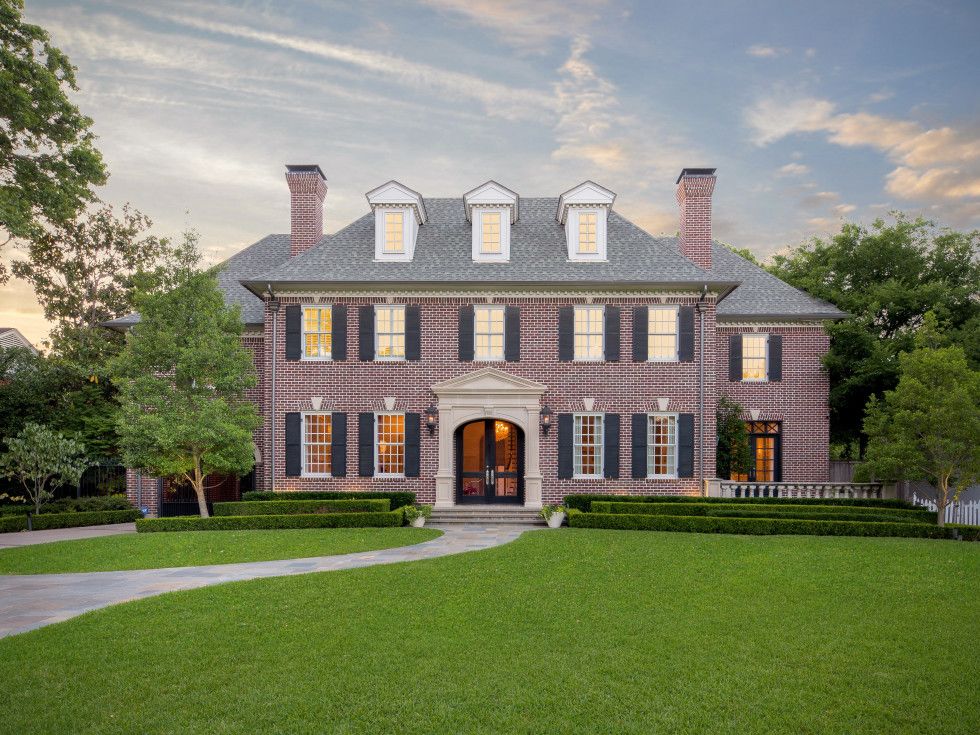 Apr 5, 2023
Dallas. Big D. Triple D.
Dallas is the eighth-largest city in the United States, where America's Team was born, and the term "Super Bowl" was coined. It's the namesake of the popular television drama that bequeathed the city its own theme song.
Don't let Dallas' iconic imagery mislead you. Dallas today is better described as a great American city trying to make itself even greater. And each of these eight neighborhoods plays a part in making Dallas what it is today.
>Related: Fastest growing cities in Texas
The 8 Best Neighborhoods in Dallas, Texas
In a city as large as Dallas, the variety of locations for buying a home is endless. While each area boasts unique qualities, we have considered individuality, location, desirability, and schools as factors in choosing these 8 best neighborhoods in Dallas, Texas.
1. Preston Hollow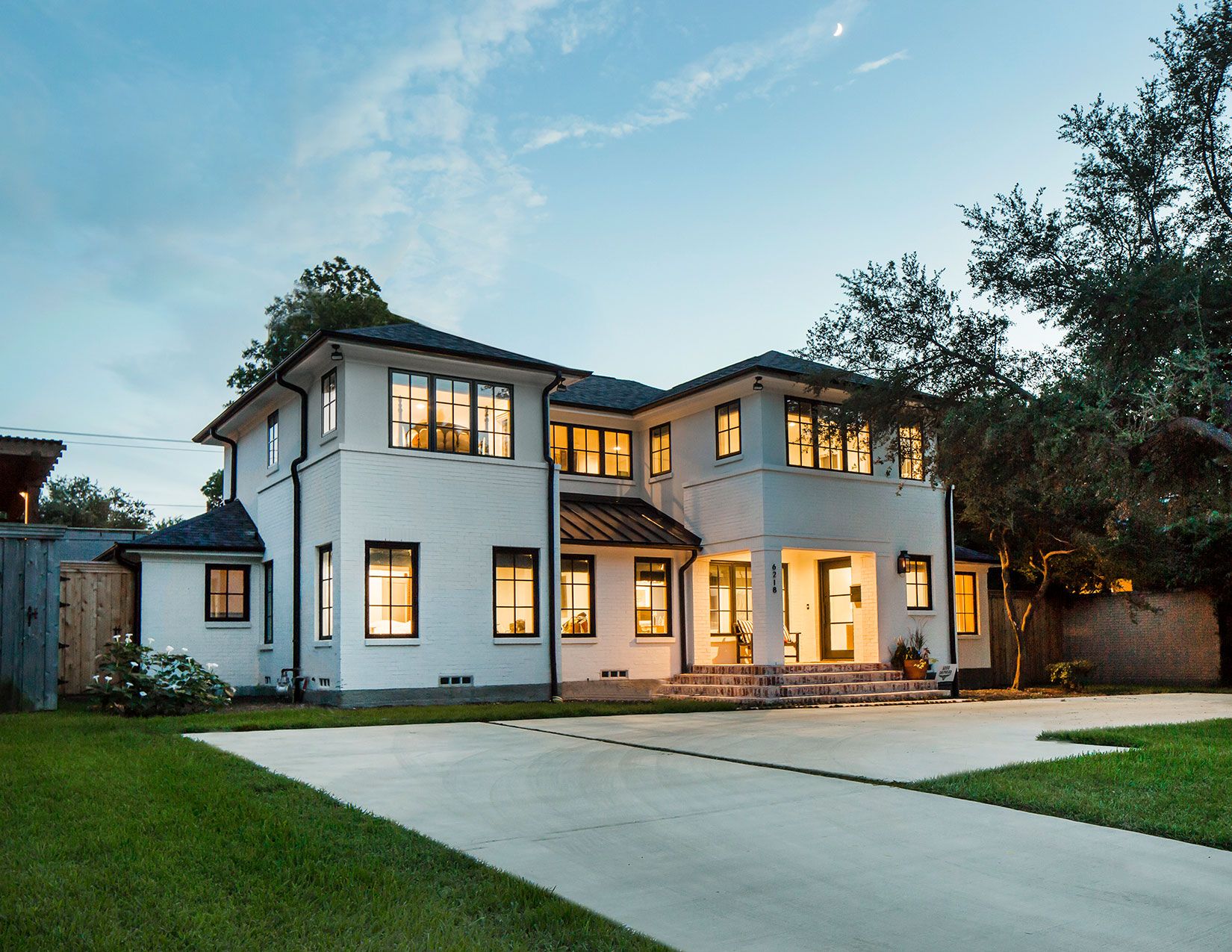 When it comes to Dallas real estate, you can't beat the big lots of Preston Hollow.
Preston Hollow is considered one of the most luxurious areas in Dallas. This neighborhood is situated near the North Dallas Tollway and Walnut Hill Lane. The residents here have access to some of the most prestigious private schools in Dallas.
Many of the grand homes in Preston Hollow were built in the 1920's and 1930's. Some of the most famous streets in the neighborhood include Strait Lane and Inwood Road, where many of the most stunning mansions in Dallas are located. Due to their early construction, many of these streets lack sidewalks and curbs, but are filled with massive, old oak trees. The average home price is $767,055, but homes can reach upwards of $30,000,000 in this neighborhood.
The home of former president George W. Bush and his wife, Preston Hollow is perfect for anyone looking for an upscale neighborhood in the city of Dallas.
View Homes For Sale In Preston Hollow
2. Lake Highlands
Lake Highlands is located in northeast Dallas. Lake Highlands is a very popular neighborhood for families and young couples. The neighborhood gets its name due to its vicinity to White Rock Lake. This location is perfect for families looking to settle down in the Dallas area, but still have access to the great schools and jobs in the suburbs.
With over 870 acres of parks and biking trails, massive live oak and pecan trees, and large, rolling hills, you can see why anyone would be drawn to this area. Especially with the median home value of only $389,000, it's still affordable for first time Texas homebuyers.
The majority of the homes in this area are single story ranch homes, but there are other options for families searching for something larger.
Lake Highlands is the perfect neighborhood for residents who want to bring a bit of small-town charm to their Dallas address.
View Homes For Sale In Lake Highlands
3. Lakewood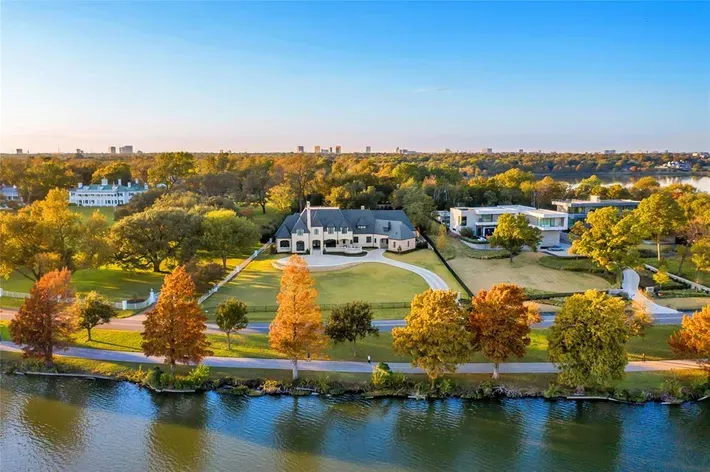 This iconic neighborhood is situated near downtown Dallas and west of White Rock Lake.  This neighborhood's location makes it prime real estate for homebuyers.
Lakewood is known for its casual luxury and beautiful homes which have an average price of $837,000. Original Craftsman, Bungalow and Tudor-style homes are widely seen here. The newer homes have been mixed in while staying true to the style of the original neighborhood.
Their award-winning elementary school, which is rated 10/10 by Great Schools.com is just one of the many reasons why we chose Lakewood as one of the 8 best neighborhoods in Dallas, Texas.
View Homes For Sale In Lakewood
4. White Rock
Home buyers looking to enjoy the great outdoors and live near Dallas' only lake flock to the White Rock neighborhood. In White Rock, they can enjoy peace and quiet by the lake and take advantage of the many trails for jogging and biking. Afterwards they can return to their Craftsman and Tudor-style homes with architecture original to Dallas.
Waterfront homes can list for a few million dollars, but with access to Dallas' only lake, and located in one of Dallas' better school districts, White Rock is easily one of the 8 best neighborhoods in Dallas.
View Homes For Sale in White Rock
5. University Park
While University Park received its name from its main feature, Southern Methodist University in which it houses, this area is way more than a college town.
Quiet streets, manicured yards, and gorgeous homes are just a couple of the reasons that people are drawn to this town-within-a-city.
Homes in University Park are on the high-end, but many view its proximity to downtown and its many amenities to be worth the cost. Those that are fortunate enough to call University Park home also benefit from an amazing public school system that starts at kindergarten and continues through high school.
View Homes For Sale In University Park
6. Uptown
Uptown is next on our list of the 8 best neighborhoods in Dallas, Texas. It's where innovation is happening.
Immediately north of Downtown Dallas, this neighborhood is a great place for anyone looking for an urban environment. This area is one of the most pedestrian friendly neighborhoods in Dallas – thanks to the Mckinney Avenue streetcars making the high-end boutiques, outdoor parks, restaurants and bars readily accessible.
With direct access to The Katy Trail, residents can hop on the paved trails for biking, jogging, or walking their dog, or even stop for the best burgers at Katy Trail Ice House.
While residential homes in this neighborhood are scarce, luxury high-rise condos and townhomes abound. The median home value is on the higher end at $450,000, but the short commute might just be worth the extra money.
7. Bishop Arts District
This Dallas neighborhood is the largest art district in the United States and is now an entertainment destination.
The Bishop Arts District is 10 minutes south of downtown Dallas and is full of museums, unique venues, art galleries, and quirky independently-owned boutiques.
Colorful alleyways covered in murals showcase the many international restaurants, cafes, and a variety of interesting bars. Nightly entertainment can be found at Bishop Arts Theatre Center or the Kessler Theater. The Bishop Arts District is the perfect neighborhood for anyone looking for a lively social life.
View Homes For Sale In Bishop Arts District
8. Deep Ellum
Dallas' Deep Ellum neighborhood boasts a thriving nightlife.
Once known for hosting great jazz and blues artists such as Bessie Smith and Blind Lemon Jefferson, it's now an urban neighborhood with live music, restaurants, arts centers and bars.
Named one of the top neighborhoods in Dallas by Niche, Deep Ellum is a great neighborhood for anyone looking for a rich cultural environment.
View Homes For Sale In Deep Ellum
Connect With A Dallas Real Estate Agent & Save Thousands
Are you thinking about moving to Dallas? The cost of living in Dallas (as in most of Texas) is lower than in many other large metros, which is why this city attracts many to move. Moving with local movers will definitely make your task easier, as they will simplify what might otherwise be a stressful relocation process.
Whether you plan on moving because of work, a relationship, a better school district, or any other reason, any of the 8 neighborhoods we just covered would be a great place to live in Dallas. To start exploring one right away, check out these discounted mortgage rates with our local and national partners and lenders.
Before you start shopping for your dream home, check out our closing cost credit for homebuyers in Texas.  And if you're planning to sell a property in the Lone Star state, learn more about the real estate commissions in Texas.