Choosing the Perfect Garage Paint Colors for Your Home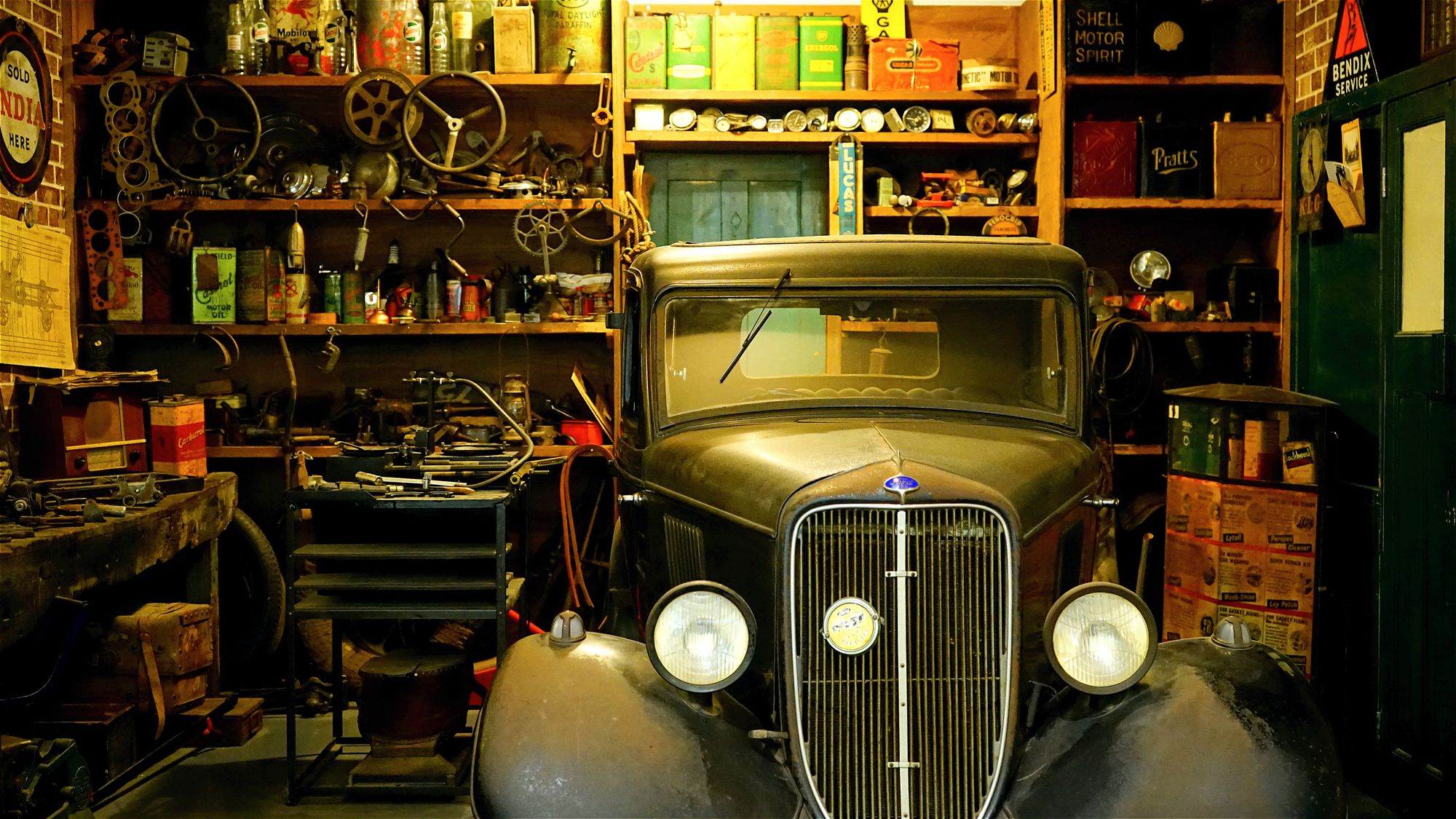 Oct 19, 2023
When it comes to choosing the perfect garage paint colors, many homeowners overlook the importance of this often-underutilized space. A well-selected color can not only improve the aesthetic appeal of your garage but also enhance its functionality.
This comprehensive guide will walk you through the latest trends and considerations for choosing garage paint colors that suit your personal taste and home design.
Tips on Choosing Garage Paint Colors
Garage Cabinets and Garage Doors
1. Consider the Purpose of Your Garage Space
Before diving into the wide array of colors available, it's essential to consider the primary use of your garage. Do you use it for storage, as a workshop, or simply to park your car? Your answer will impact the color choices you make.
For instance, if your garage serves as a workshop or home gym, you may want to opt for brighter, more vibrant colors to keep you energized and focused. On the other hand, if you use the space primarily for storage, a neutral or muted color may be more appropriate.
2. Incorporate Your Home's Exterior Color Scheme
One of the key factors to consider when selecting your garage wall paint color is how they will complement your home's exterior. Choosing colors that are consistent with your home's overall design can create a cohesive and visually appealing look.
For instance, if your home is painted in earthy tones, you might choose a warm beige or soft green for your garage. Alternatively, a gray or blue garage color could pair well with a coastal-inspired exterior.
3. Think About Lighting
The amount of natural light your garage receives will have a significant impact on the appearance of your chosen paint color. Light colors tend to make spaces look larger and brighter, while darker colors can create a more intimate atmosphere.
If your garage is relatively dark, consider lighter shades to help brighten up the space. Conversely, if your garage has plenty of natural light, you may have more flexibility in your color choices.
4. Popular Garage Paint Color Ideas
With thousands of paint colors available, it can be overwhelming to narrow down your options. To help you get started, we've compiled a list of popular garage paint colors that are both stylish and functional.
Light Gray: This versatile neutral can create a clean, modern look while hiding dirt and stains. Pair it with white or black accents for a sleek and minimalist design.
Beige: A warm beige creates an inviting atmosphere and works well with a variety of home exteriors. This neutral hue can also help conceal dust and dirt.
Off-White: For a bright and airy garage, off-white is a classic choice. This color pairs well with various accent colors and is ideal for smaller spaces or garages with limited natural light.
Navy Blue: This deep, rich shade adds sophistication to your garage while still being practical. Navy blue can hide dirt and scuff marks while providing a striking contrast to lighter exteriors.
Forest Green: A nod to nature, forest green is a great option for those seeking a calming and earthy garage color. This hue pairs well with wood and stone accents, creating a rustic and inviting atmosphere.
5. Add a Pop of Color with Accent Walls or Cabinetry
If you're not ready to commit to a bold garage paint color, consider adding pops of color through accent walls or cabinetry. This approach allows you to incorporate your favorite vibrant hues without overwhelming the space.
For instance, you might choose a neutral gray for the walls and add a bright red or orange accent wall to energize the space.
6. Test Colors Before Committing
Before you finalize your garage paint color choice, it's essential to test the color in the actual space. Paint swatches can appear differently under various lighting conditions and on different surfaces.
Purchase small samples of your top choices and paint a section of the garage wall to see how the color looks in different lighting and throughout the day.
7. Don't Forget About the Floor
While the focus may be on wall colors, don't overlook the importance of your garage floor color. A high-quality floor coating can not only protect the concrete but also enhance the overall look of the space.
Popular garage floor paint colors include light gray, dark gray, and beige, as these shades are both practical and complementary to a range of wall colors.
8. Consider Durability and Ease of Maintenance
When choosing garage paint colors, it's essential to consider the durability and ease of maintenance. Opt for high-quality, durable paint that can withstand the wear and tear of daily garage use.
Additionally, choose a paint finish that is easy to clean, such as semi-gloss or satin, as these finishes can better resist stains and dirt.
9. Get Inspired by the Latest Trends
Stay informed on the latest garage paint color trends by browsing design websites, magazines, and social media platforms like Pinterest and Instagram.
This research can help you find inspiration and identify emerging color schemes and combinations that appeal to your unique taste.
Maximizing Garage Appeal with the Right Exterior Paint
When choosing garage paint colors, it's essential to remember that your garage door color is often the first thing people see when they approach your home. Hence, you'll want to opt for exterior paint that complements the overall design and palette of your house. While some homeowners prefer the simplicity of matching their garage door color with their home's primary shade, others lean towards bold garage paint ideas to create a striking contrast. Dark paint colors, for instance, can lend an air of sophistication, but they might also absorb more heat, affecting the interior temperature of your garage.
The Durability of Oil-Based Paint for Your Garage
For homeowners prioritizing longevity in their garage paint color choices, oil-based paint is a noteworthy option. Unlike interior latex paint, which is commonly used for indoor walls, oil-based paints offer superior durability and resistance against common garage detriments like grease, moisture, and heavy equipment wear. By applying a fresh coat of oil-based paint on your garage walls, you're not just elevating the aesthetic appeal but also ensuring that the finish lasts for years without frequent touch-ups.
Considering Interior Latex Paint for Garage Interiors
While exterior considerations are vital, the inside of your garage should not be neglected. If you're looking at painting your garage walls, interior latex paint is a popular choice. It dries faster than oil-based options and provides a smooth, even finish. As you delve into garage paint ideas for the interior, consider how lighting can play a significant role in choosing garage paint colors. A fresh coat of lighter hue can brighten up the space, making it easier to locate items and work on projects. Remember, the perfect balance between function and aesthetics is the key to a well-painted garage.
Conclusion
Selecting the perfect garage paint colors is a crucial step in creating a stylish and functional space that complements your home's exterior. By considering factors such as lighting, purpose, and durability, you can narrow down your options and choose a color scheme that suits your needs and preferences.
Don't be afraid to get creative with accent walls or cabinetry, and always test your chosen colors in the space before making a final decision. With the right approach, your garage can be transformed into an attractive and practical extension of your home.