What is the Cost to Finish a Basement?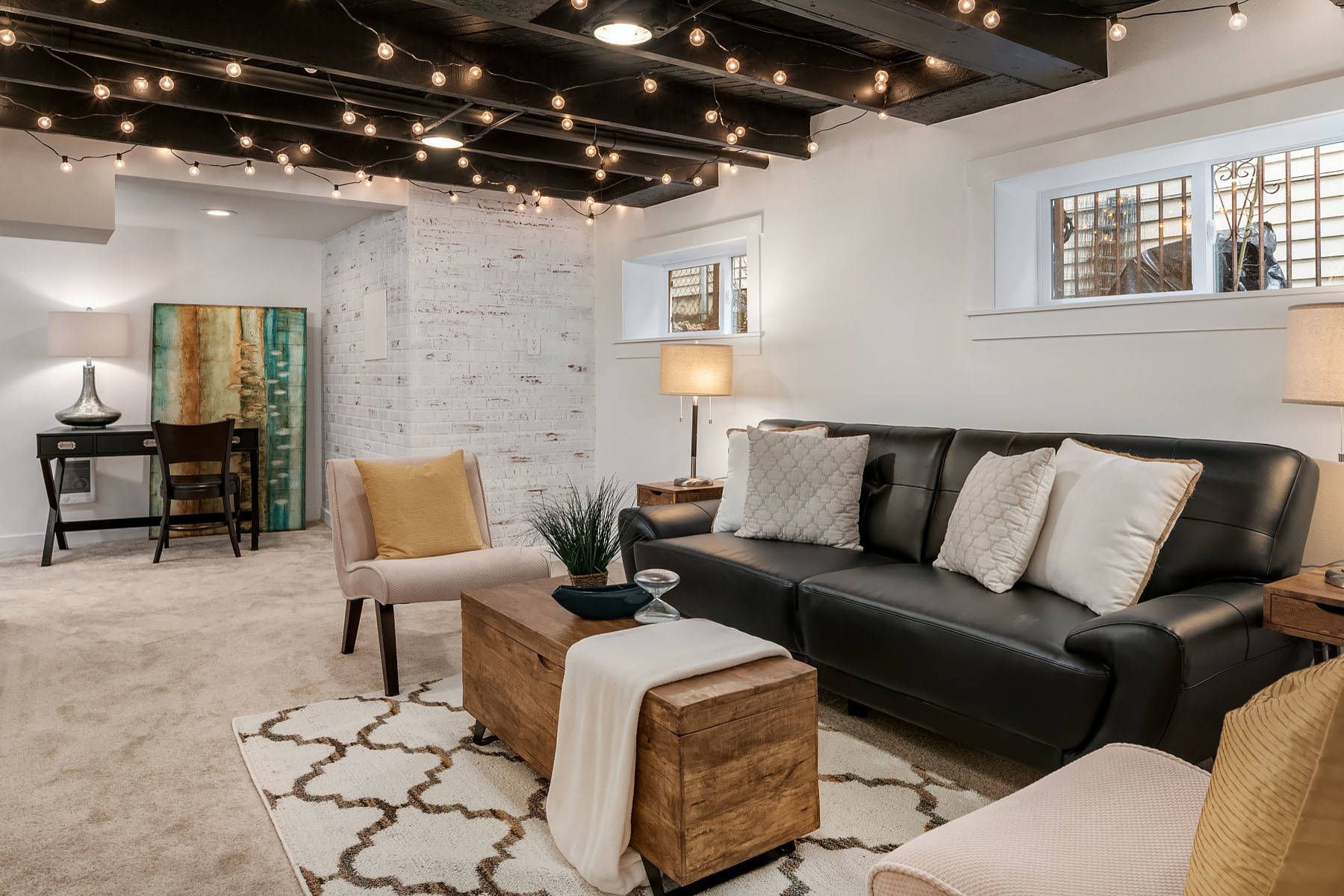 Mar 1, 2023
Basement rehabs have always been popular, but with rising home prices and mortgage rates, finished basements have become even more desirable in recent years. The cost to finish a basement varies significantly depending on the size of your basement, the level of finishes, the presence of existing plumbing and also contractor labor rates in your market.
On average, homeowners typically spend between from $20-$100 per square foot to finish their basement. If you're considering finishing your basement, you should plan on spending about $10,000 for a minor rehab and up to $50,000 for a large scale remodel job. The average cost to finish a basement in the US is about $27,000 according to the National Association of Remodeling.
Keep in mind that this is the national average. If you're looking to add a kitchen, custom flooring or specialty rooms your total cost may be higher. The average size of a basement in the US is about 1,071 square feet. If you have a large basement that's more than 2,000 square feet your total budget may approach $100,000. Here's a breakdown of the main costs you can expect and other optional costs.
Basement Remodeling Cost Breakdown
Transforming an unfinished basement into a brand new living space is an exciting journey. Whether you tackle these items yourself (DIY) or hire a pro, these are costs for the main categories of a basement renovation project:
Installing, Sanding & Painting Drywall
The average basement drywall cost is about $2 per square foot while insulation is around $1.50-$2.50 per square foot. The cost of paint will vary, but expect to spend anywhere from $2-$4 per square foot. Don't forget to measure ceilings too!
Waterproofing Slab or Concrete Perimeter
If your basement has concrete, perimeter support walls, you'll need to waterproof your basement to keep out moisture and protect it from water intrusion. Waterproofing will help protect your investment and also prevents occurences of mold, which can be common in basements.
Basement Flooring
A contractor will likely need to install a subfloor before any flooring is added. The material cost for subfloors is about $2-$7 per square foot and it'll help insulate the basement. Flooring prices depend on the type of flooring you want.
Some homeowners choose carpet since basement floors can get pretty cold, while others choose a water-resistant floor like tile or engineered hardwood or other floating floor products like LVP. Depending on which flooring you pick, you could spend as little as $1 per square foot for vinyl or ceramic tile, or as much as $25 per square foot or more for high-end wood flooring.
>Related: LVP vs Engineered Floors
Lighting and Electric
Many unfinished basements already have electrical lines installed, as well as outlet boxes and light switch receptacles. However, you may still want to add additional outlets or lights. For example, you may only have one receptacle box for a large living area but want to add 6 recessed can lights.  
Adding lighting and electric outlets can cost you anywhere from $1,000-$4,000 depending on your expansion needs and the size of the basement. Double check to see if you have expansion space available in the main electrical panel to help determine how many additional fixtures or outlets can be added.
Adding a Bathroom
If you have existing plumbing in your basement, you may want to add a full or half bathroom - particularly if you plan to have a bedroom in the basement. The cost to add a bathroom to your basement can be anywhere from $5,000-$20,000 depending on if your basement already has plumbing or not. Check to see if you have "stubs" for waste water and access to supply lines for water supply. If so, adding a bath might be an easy process for you particular property.
Keep in mind that depending on the nature of your initially roughed-in plumbing, you may need a sewage ejection pump as well. Since the basement is typically below grade, this allows waste water to be pumped back to the main drain line. Some home already have a "pump pit" in place, which makes this process easier.
Once you're plumbing is roughed in, you can shop for bathroom floor tile, a sink/vanity, shower and sink faucets and a toilet to complete the room. You'll still have to pay for labor and installation, but for a typical bathroom, you can generally buy all of these fixtures for under $2,000.
Optional Basement Remodeling Costs
Some homeowners may want to add a kitchen/wet bar when finishing their basement or an additional bedroom. Here are some thing to consider: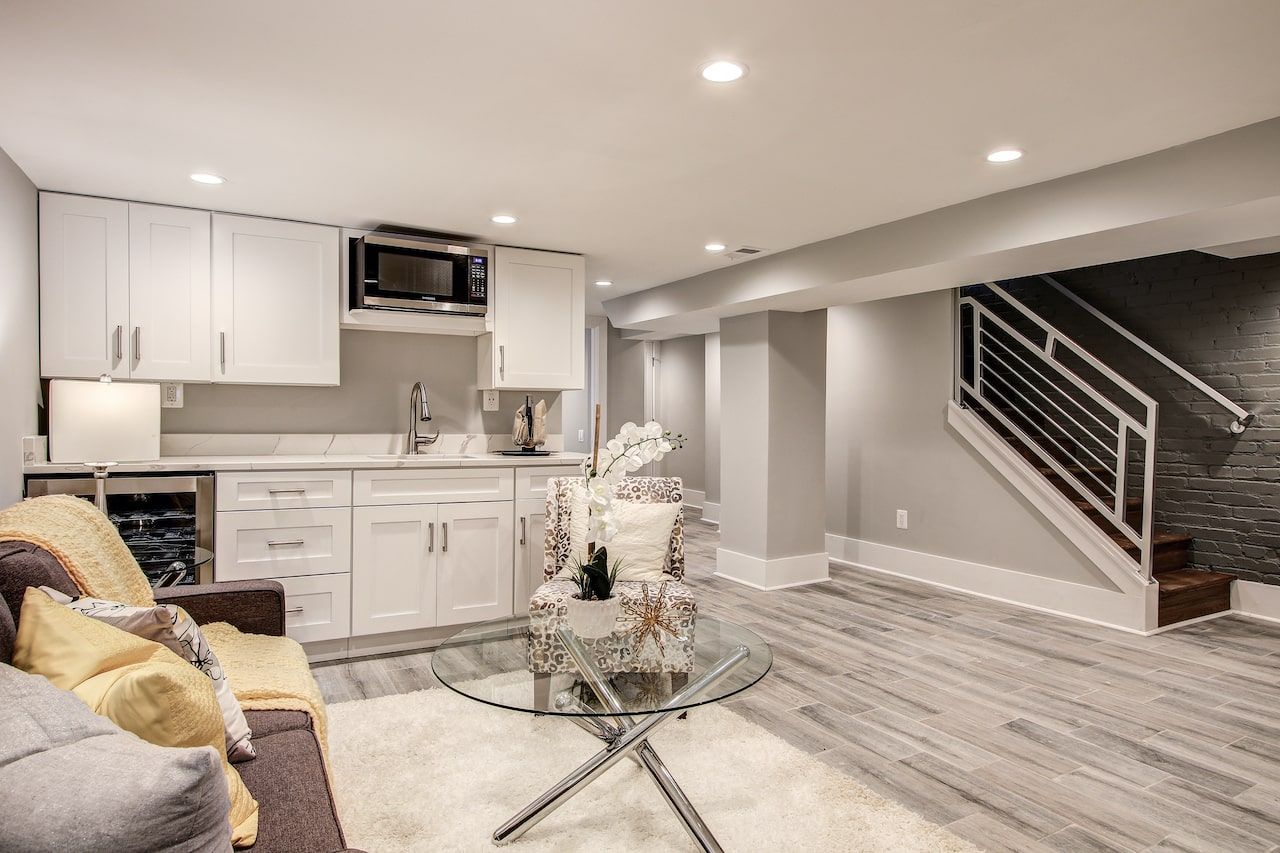 Full Kitchen or Kitchenette
Adding a full kitchen, a wet bar or a kitchenette is a great idea if you already have access to plumbing in the area. Keep in mind that you'll likely have to run new electricity to the area as well - to support appliances like a garbage disposal, fridge, stove/range or microwave. Here's a quick breakdown of the main costs for a small kitchenette:
Cabinets: $2,000 - 5,000
Appliances: $2,000 - $4,000
Plumbing labor and fixtures: $2,500 - $6,000
Electrical: $1,500 - $4,500
Countertops: $1,800 - $4,000
Additional Framing
Most basements already have framed walls, however you may want to add additional interior walls for a new bedroom or to create a new bathroom. Lumber prices have increased dramatically since COVID making basement framing more expensive than it's been in the past.
The estimated cost to frame a basement wall is about $30 per linear foot. This includes the cost of lumber and other materials like framing nails. This number will increase if you plan on framing basement walls with a laminate beam or steel. Another consideration is altering existing exterior framing. For example, many homeowners decide to bring additional sunlight into their basement by adding an egress window for building code purposes or simply to make the basement brighter.
Sump Pump or Sewage Ejection Pump
A sump pump is designed to drain any water that accumulates due to flooding. Ideally, waterproofing will prevent this and in some homes, a sump pump is not necessary. A sump pump plus installation can cost anywhere from $1,000-$2,500 and could prevent issues if you live in an area with regular flood risks.
Zoned HVAC System or Ductless System
Some basements already have existing ductwork that services the basement space. If not, you may need to add a new system or expand your existing system. If it's too small for the extra square footage, you'll need to upsize your current HVAC system, install new ductwork or purchase a ductless system.
A ductless system or "mini-split" system is often a good choice because you won't need to install any ductwork, which could save time and money. A typical ductless system costs about $1,500 - $2,500 for the system and another $1,500 - $2,000 for installation.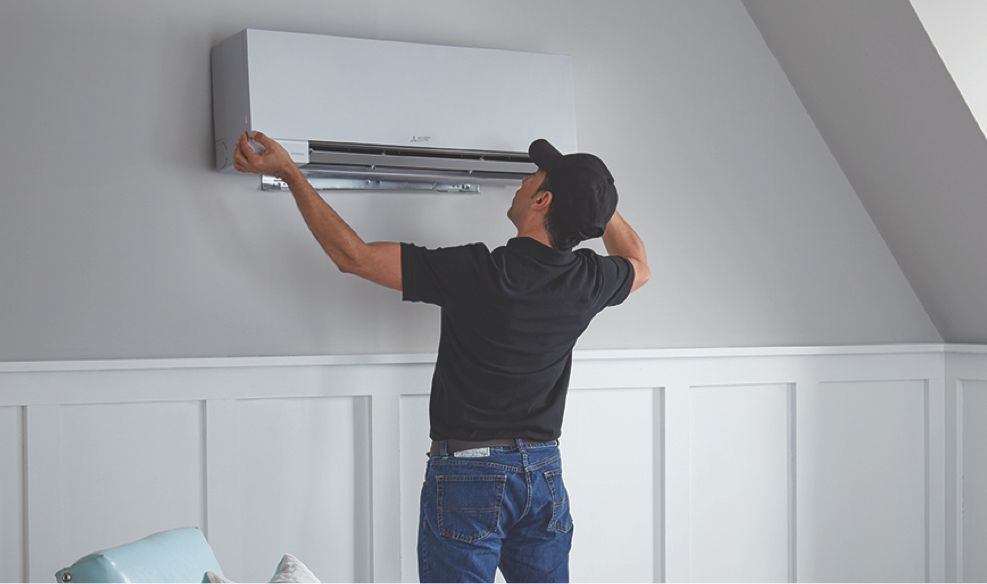 How to Save Money on Your Basement Remodel
Labor and material costs can rise quickly when you're finishing your basement. Here are some easy ways to save money during your remodel:
Use less expensive materials: In particular, you can save a lot of money on flooring by using LVP or carpet, as well as lighting by using basic LED fixtures.
Get deals on furniture: You can find local, inexpensive furniture on Wayfair or at IKEA.
Avoid new plumbing: Installing a new kitchen or bath tends to drastically increase the budget of a remodel.
Save on labor: You can cut labor costs by hanging drywall yourself, installing flooring yourself or painting walls and ceilings on your own.
Save on repairs: Perform routine maintenance on your new basement and entire home. You should consider home warranty coverage, which will save you money if appliances or mechanical systems break unexpectedly. Here are some of the best companies for a home warranty.
Conclusion
A finished basement can add value to your property, create space for a growing family and facilitate remote work. While the average basement finishing project can be costly, there are ways to save money on flooring, mechanicals and finishes that result in a more affordable remodel job.
Keep in mind that if your project requires extensive plumbing, electrical or structural changes, you may need to obtain a building permit. But for small changes and upgrades, you'll be fine without one. Check with your local municipality to understand the rules for your city or county.