Do You Really Need a Termite Inspection When You Buy a Home?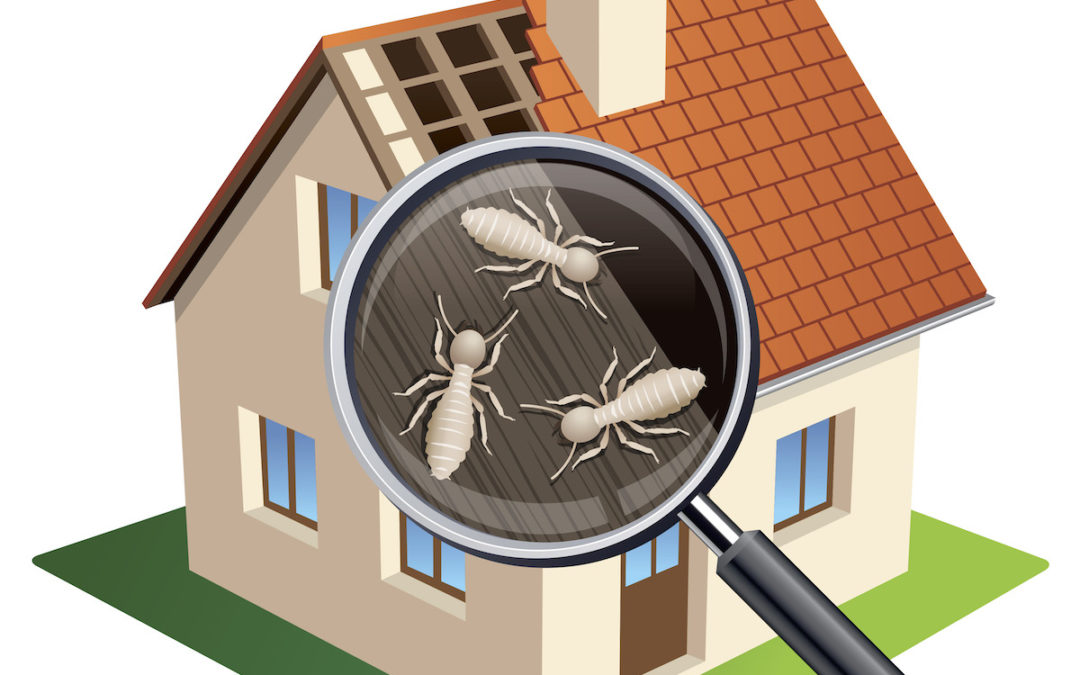 Mar 18, 2023
There are two main types of home inspections when buying a property - a general home inspection and a termite inspection. A general home inspection is a must when buying a home.
During a general inspection, a licensed inspector will go to the home and check out the foundation, structure of the home, heating and air system, the roof and windows, and even the plumbing. The typical cost of a general home inspection is about $400 - $600.
Do I Need a Termite Inspection?
A "general" home inspection isn't the only inspection you should have performed on your potential new home. There are many things that a general inspector won't cover when conducting a basic home inspection. One of those things is inspecting for termites, insects, pests or damage from pests.
In this article, we'll explain if you really need a termite inspection when you buy a home.
What are Termites?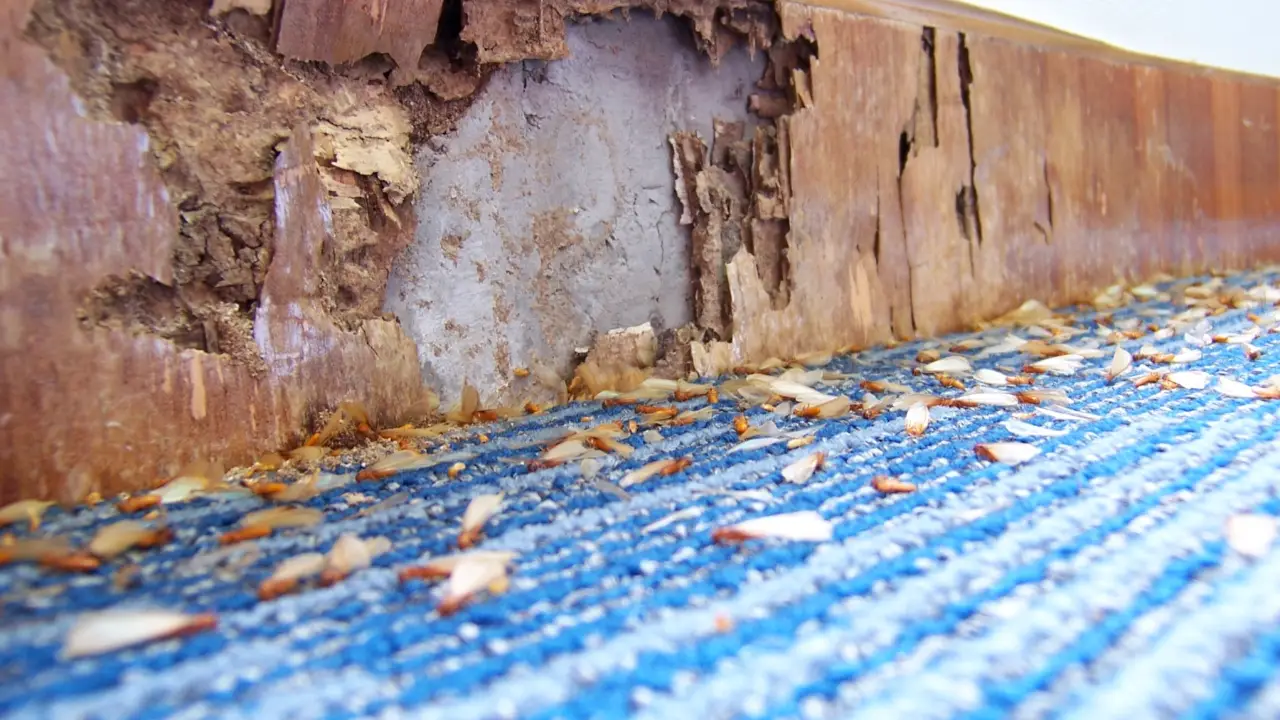 A termite is best described as a wood-destroying insect. They are also known as "white ants" due to their resemblance to the common household pest. Termites themselves aren't harmful to humans. However, the damage that they can do to a home is tremendous.
Since many homes built in the United States are primarily constructed of wood, termites can destroy a home from the inside out, which is how they consume wood. They can not only damage the joists and walls, but also insulation, cabinets, and any other part of the home made from wood material.
Termites can also destroy items in your home such as papers, books, and boxes. Additionally, they can feed on trees, shrubs and other foliage surrounding your home.
Is a Termite Inspection Required?
There is no federal law that mandates a termite inspection when buying a home. In fact, few states require a termite inspection, but many lenders won't make a loan without one.
If you are purchasing your home through a mortgage lender, they may require a termite clearance letter.
A termite clearance letter is simply a letter that indicates a pest control company has come to the property and inspected for termites and has found no evidence of termites or any damage caused by termites at the moment.
It should be noted that while an inspection may have been completed and there may be no current presence of termites, that doesn't necessarily mean there has never been a problem before. If there is evidence of prior termite damage, it's important to discuss that with the seller and determine who will be responsible for repairing the damage.
Here's Why You Need a Termite Inspection
If you are not required to have a termite inspection, here are some reasons why we still believe it is an important part of the home buying process and worth the inspection fee.
1. Termites may be active even if you don't see them
Termites damage an estimated 600,000 homes a year in the United States. That doesn't account for any other type of wood-destroying organism. They can cause significant damage and spotting the insects can be difficult.
Which is one reason why we recommend having a termite inspection by a licensed termite inspector. This is because they are trained to spot the signs of termite activity, and have specialized tools to find any infestation. For example, this termite control specialist uses thermal imaging to locate termites even in hard-to-reach places. If a termite infestation is found, they can recommend an appropriate treatment plan.
Insects can be present for up to five years before the colonies are large enough to cause true damage. So just because you don't see the damage, doesn't mean the insects aren't present.
2. Termite damage is costly
According to the National Pest Management Association, termites alone cause over $5 billion in property damage annually, a cost not covered by homeowners insurance.
A homeowner who discovers termite damage will spend an average of $3,000 to repair the damage. Compare that to the cost of $50-$100 for the simple inspection and the answer to whether or not you should get a termite inspection before closing on your home should be easy.
3. Prevention is affordable and wise
Early detection can prevent larger damage in future, particularly in areas that you'll rarely visit after you purchase the home. For example, termite activity is often discovered in crawl spaces of homes months or years after a home is purchased. Often times, the homeowner is told that the termite activity had been present for many years before the home purchase occurred.
A termite inspection and termite bond is often an affordable way to avoid costly repairs down the road.
What happens during a termite inspection?
You can expect an inspection to last between 1-2 hours depending on the size of the home. The inspector will look at the interior and exterior of the home checking for visible signs of a termite infestation such as mud tubes, damaged wood, broken wings, or droppings.
During the inspection, the inspector will need access to all parts of the home, including the garage, attic, and basement or crawl space. The inspector will pay close attention to the kitchen and bathrooms as termites can use the plumbing to gain access to the home. They will also closely inspect baseboards, walls, windows, cabinets and closets.
The inspector will also look at the outside of the home paying close attention to exterior walls and the foundation for any signs of damage to the wood or mud tubes on the foundation.
Lastly, the inspector will check the surrounding property and yard to make sure there are no signs of termite activity. The overall cost of a termite inspection could be free if the current owner has a termite bond. If not, you could get a termite inspection for as little as $150.
What happens if they find termite damage?
Just because a home has termite damage does not mean you can't still buy the home. First thing is to find out how bad the damage is, if it can be fixed, and what the inspector recommends as a course of action.
If the damage is minor and the seller is willing to have the home treated for termites at his or her expense and pay for repairs, the property may still be worth considering. You could also use the termite damage as a bargaining tool when negotiating the price of the home.
If the damage is more extensive or the buyer is unwilling to make repairs and you have a contingency for termites in your purchase agreement, then you can then decide if you will exercise your right to walk away, or if you will try to negotiate further with the seller.
How to prevent future termite problems
If you get the all clear from the termite inspection, it's also a good idea to know how to prevent future problems with termites as a homeowner.
The best way to prevent a termite infestation is to get regular inspections, treatments and implement prevention methods in your regular home maintenance.
Work With An Experienced Agent Who Is Familiar With Termite Inspections
Ready to buy your next home? It's important to work with an agent who is familiar with termites and knows the necessary steps needed to take if termite issues come up during your home purchase.
A SimpleShowing agent can help guide you through these inspections that you need when you buy a home and help you negotiate to make sure termites are taken care of if present.
You can also get up to $5,000 toward closing costs through our Buyer Refund program as an added bonus. Contact us to get started with one of our experts.