Flat Fee MLS Georgia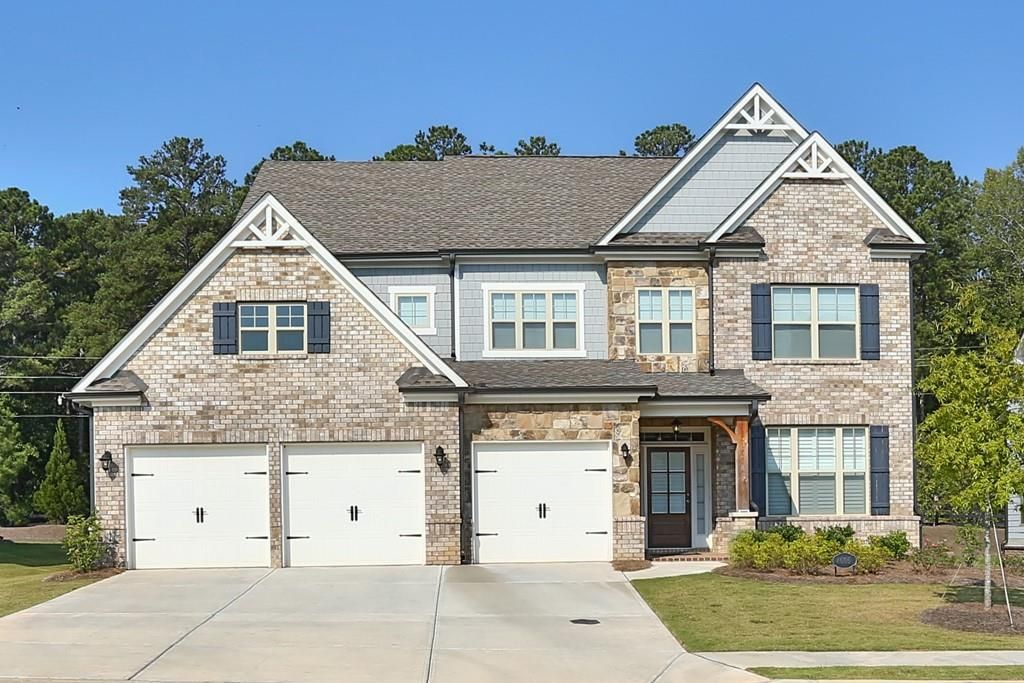 Mar 28, 2023
If you're ready to sell your home, you probably already know that selling a house is not as easy as just putting a sign out in your yard. There are a number of steps involved including repairing your current house, deciding on an asking price and getting the home ready for showings.
One of the most important decisions you'll have to make is deciding on who you'll get to help you list and sell your home. About 76% of homeowners opt to list their property with a real estate brokerage which typically charges a 6% total commission for their services.
Fortunately, another option has become more popular in the last ten years — listing for a flat fee. In this article, we will explore flat fee listings and the many advantages of using this type of service to sell your home in a far-more-affordable manner.
What Is Flat Fee MLS?
A flat-fee listing is exactly what it sounds like.
Instead of paying your real-estate agent a percentage of the sales price for your home, you agree upfront on a set fee for their help. In return, the agent agrees to list your home on the Multiple Listing Services (MLS) marketplace. Along with a flat-fee MLS listing, some agents may also provide other valuable services like open houses, professional photography, managed showings and more.
Importantly, no matter what your home sells for, the amount you pay your real-estate agent remains the same with a flat fee mls listing. For example, a Flat Fee provider may charge $700, $1,500, $5,000, etc. no matter the listing price of the property.
3 Advantages of Selling Your Home with a Flat Fee Brokerage in Georgia
There are three other good reasons to consider choosing a flat-fee real-estate agent if you're thinking about selling your house.
1.) You Keep More of the Profits from Your Home's Sale
Although turning a profit may not be the primary reason you're selling your home, no one wants to take a loss on such a sizable investment.
Whether it's time to expand or you're looking to downsize, you'll have far greater options if your house sells for a healthy profit. The less you pay in commissions, the more you can anticipate making on the sale and allocate towards the budget for a new home.
That's why so many sellers have begun ditching traditional real-estate agents.
According to Bankrate, these old-fashioned agents typically charge their clients, "about 5 percent to 6 percent of the sales price." Zillow says their commissions can be as high as 7 percent. Either way, even though this 6% commission fee is generally split between the buyer's and seller's agents, it still is deducted directly from the amount you walk away with.
So, for example, if your home sells for $300,000 and you agreed to pay your agent and the buyer's agent a total of 6% percent of the sales price for a traditional listing, then you're out $18,000!
You'll know from the very beginning what you'll owe your listing agent, it's much easier to decide what to price your house at and what you can afford in a new home.
It is important to keep in mind that most flat listing fees do not include the buyer's agent commission. Therefore, your flat fee will save you a ton of money on the sell side but most likely will not affect the buyer's agent commission.
2.) An Experienced Agent Still Handles the Sale of Your Home
In the past, home sellers who weren't satisfied with paying agents thousands to sell their home only had one alternative: handle the entire sale on their own with a "For Sale By Owner" approach.
Of course, this is easier said than done.
Selling a home requires everything from connections with agents in the area who represent buyers to an understanding of local real-estate laws and contracts. Juggling these responsibilities with those of everyday life usually means the venture doesn't get very far.
While some flat fee listing services only put your home on the MLS, many others actually offer the help an experienced agent who provides the same services of a traditionally-priced listing. As a result, with a flat-fee listing, there's simply no need to take the labor-intensive, for sale by owner approach.
Even though you're saving money with a flat fee listing compared to the traditional route, you don't have to forgo the essential services of an experienced real-estate agent, much less try to perform them on your own.
3.) Peace of Mind While the Sale Proceeds
No real-estate agent can ever guarantee the sale of a home, much less a final sales price, but when you choose a flat-fee listing, you will avoid some of the anxiety that often comes along with this process.
Again, you already know what your real-estate agent will charge for the sale, regardless of how much you get for your home, so there's no need to constantly second-guess your asking price. This is no small benefit, considering that one of the biggest worries among home sellers is "selling their home within the desired price range."
One Disadvantage of Flat Fee
The only real disadvantage is that most Flat Fee brokerages charge their fees up front, rather than at closing. So, for example, if the fee is $2,000, you'd need to pay that before you list, instead of at closing.
Sell Your Home for a 1% Listing Fee in Georgia and Pay at Closing
At SimpleShowing, we offer a substitute to the 6% commission model and while our listing fee is not flat, it's still very low compared to the broader market. We charge a 1% listing fee at the time of closing, plus we provide all the advantages of working with an experienced, local real-estate agent from our team.
So, when you choose our service, you'll still benefit from:
Listing on the MLS, Realtor.com, Zillow, Trulia and more that will give it just as much exposure as if you had agreed to a 6 percent commission.
A free, home valuation report, so – combined with knowing your agent's fee – you're comfortable with what to expect from the sale according to the activity in your current market
The marketing services required to bring sufficient buyer interest to your home, including professional photos and digital ads.
Expert help with negotiations, necessary paperwork and contracts
No upfront fees and you only pay the 1% flat listing fee once the sale of your home is complete.
If you'd like to learn more about how easy it can be to sell your home in Georgia without paying excessive fees, contact us today.