Built In Fridge Cabinet Ideas & Hidden Fridge Inspiration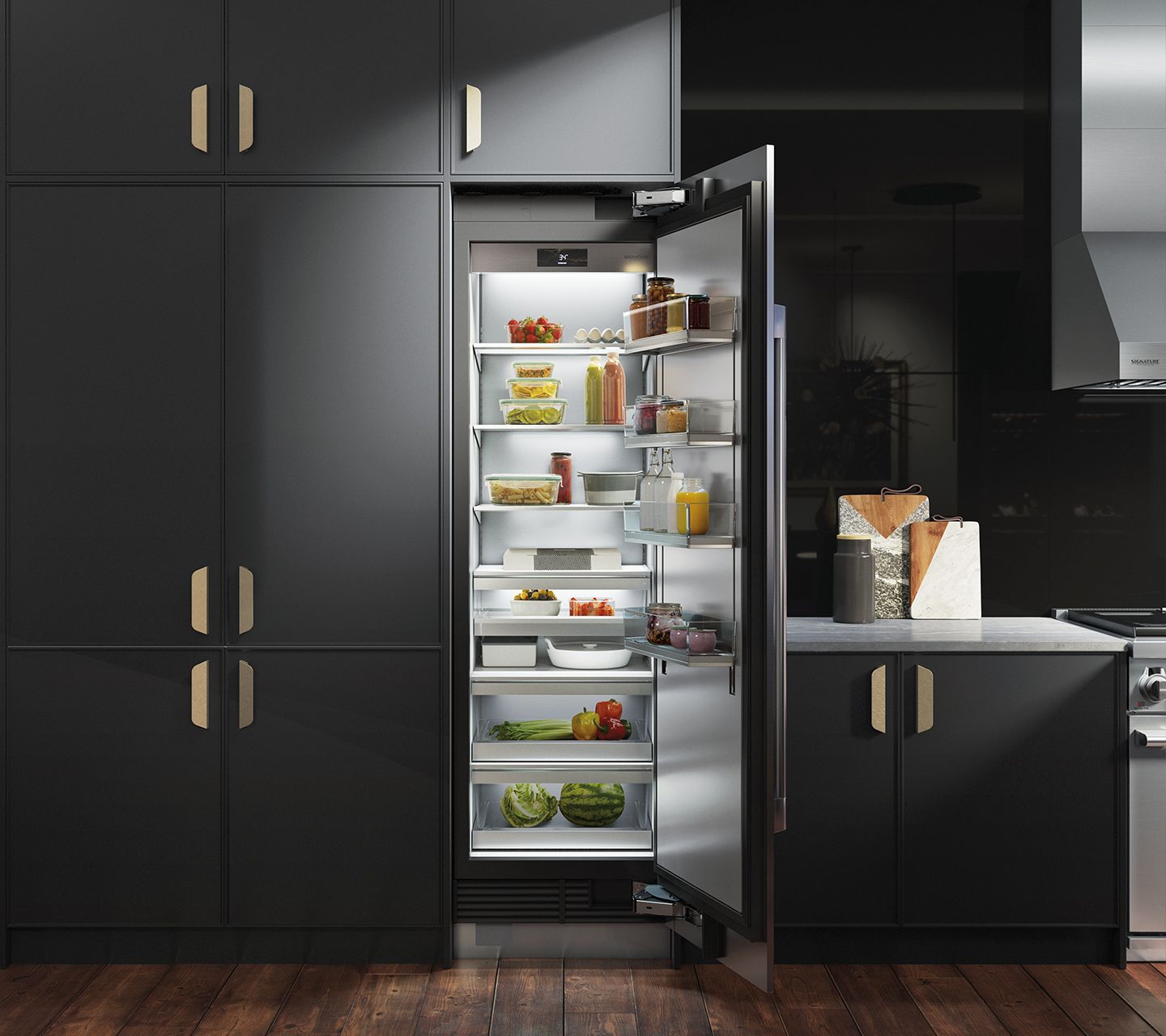 Jun 23, 2023
When it comes to modern chef's kitchen designs, subtlety, sophistication, and functionality are the key features homeowners look for. One trend that has revolutionized kitchen interiors is the hidden built-in fridge cabinet. With its sleek and innovative design, the built-in fridge cabinet allows for a seamlessly integrated look, merging the refrigerator with your kitchen cabinetry for a harmonious layout.
Below, we'll take you on a tour of 5 inspiring hidden built-in fridge cabinet ideas that perfectly encapsulate functionality and aesthetic appeal.
1) Classic Paneled Built-In Fridge Cabinet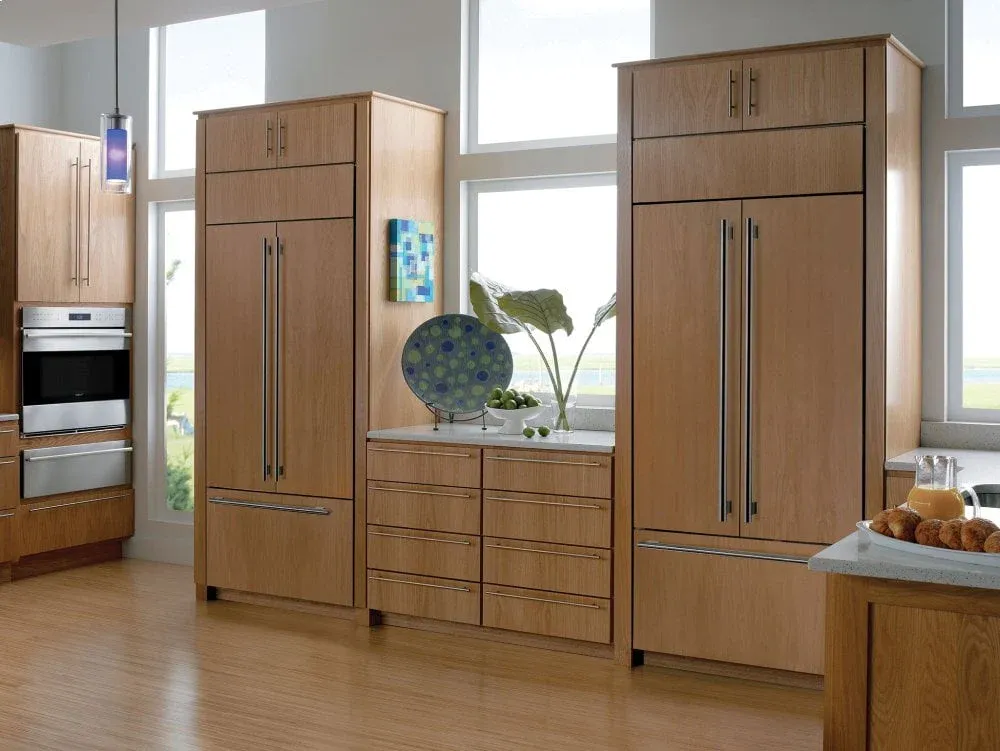 If you're after a classic and timeless design, the paneled built-in fridge cabinet should be your go-to. The panels on the fridge cabinet doors make your refrigerator blend seamlessly with the rest of the cabinetry, creating a uniform and consistent look. This design works best with traditional or farmhouse-style kitchens, adding an air of elegance while maintaining the kitchen's harmony and coherence.
2) Modern Sleek Built-In Fridge Cabinet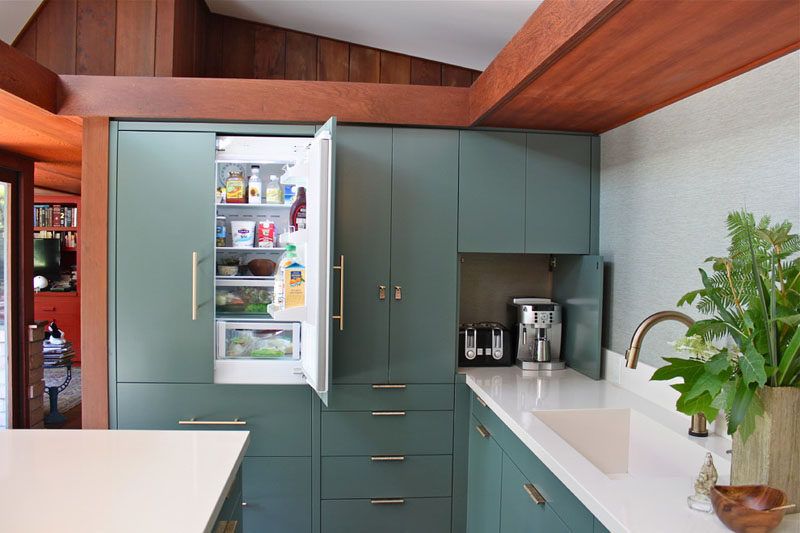 For those seeking a clean, minimalist, and ultra-modern look, the sleek built-in fridge cabinet design is the ideal option. This style eliminates handles, resulting in a streamlined and neat exterior that complements a contemporary kitchen setting. Usually finished in high gloss or matte, this design integrates your fridge effortlessly into the kitchen, turning it into a subtle, elegant feature.
3) Glass Door Built-In Fridge Cabinet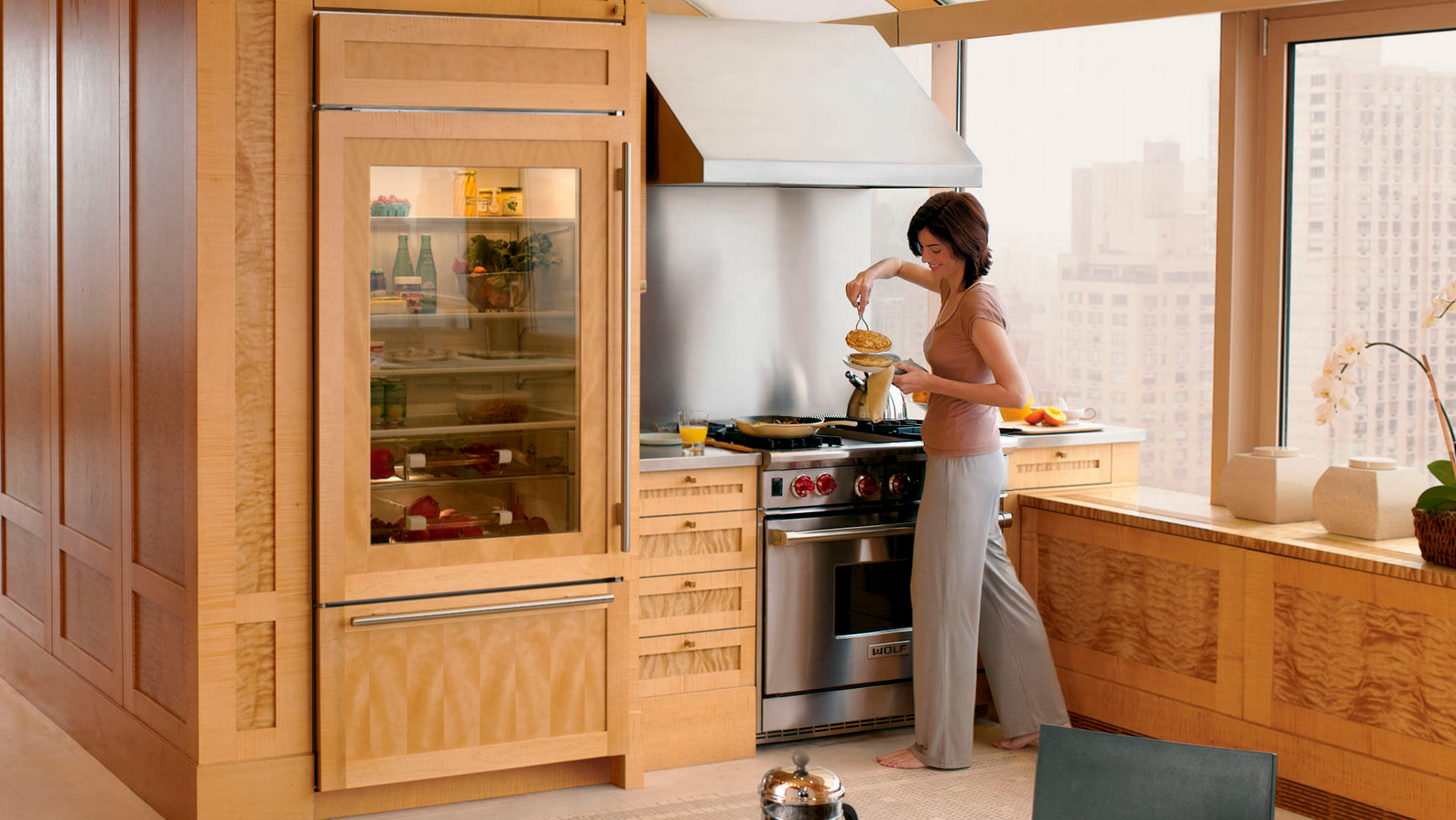 Add a touch of glamour to your kitchen with a glass door built-in fridge cabinet. This design allows you to showcase your organized fridge interior, making it a unique focal point. It works exceptionally well in gourmet or professionally inspired kitchens, offering an upscale feel while maintaining the practicality of easy access to fridge contents.
4) White Panel Built-In Fridge Cabinet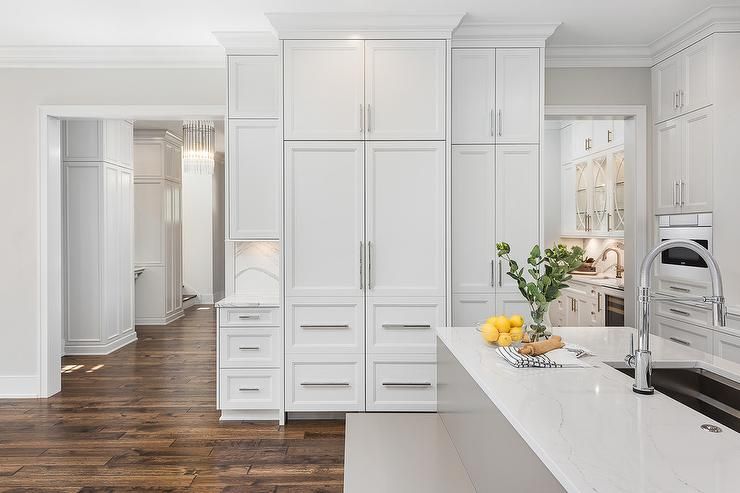 For lovers of all white kitchens, a white panel built-in fridge cabinet is a perfect choice. This design integrates the fridge into your kitchen using white shaker cabinet doors that match the surrounding cabinetry. It not only hides the modern appliance but also adds warmth and character to your kitchen, making it a perfect addition to a contemporary or farmhouse-style kitchen. All white kitchens with large center islands are one of the most popular trends in luxury homes today.
5) Two-Tone Built-In Fridge Cabinet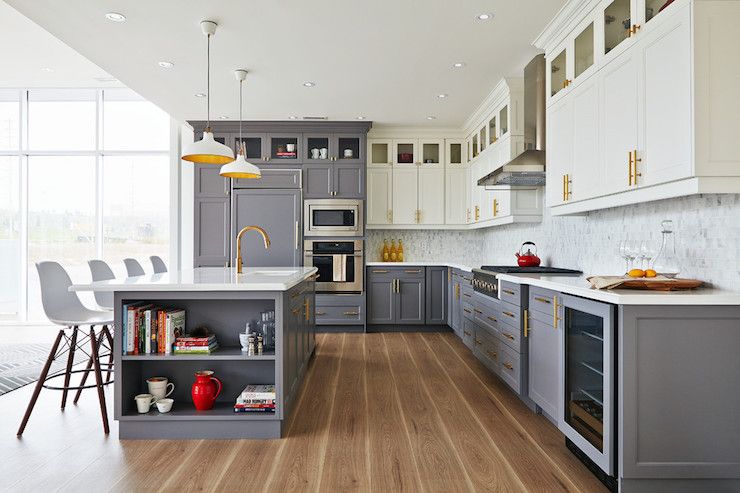 The two-tone built-in fridge cabinet design is a fresh and innovative approach that blends two complementary colors or finishes. The fridge door may be a different color from the rest of the cabinetry or vice versa, creating a vibrant and dynamic look. The unique two toned kitchen design adds a pop of color and interest to your home, making it a perfect centerpiece for entertaining. Plus, if you use a darker cabinet choice, you can contrast the look with a lighter quartz or marble countertop option, which is one of the most popular countertop trends.
Conclusion
Using these tips and trends, you can work with a builder, designer or kitchen pro to create a look that stands the test of time.