How to Sell a House Fast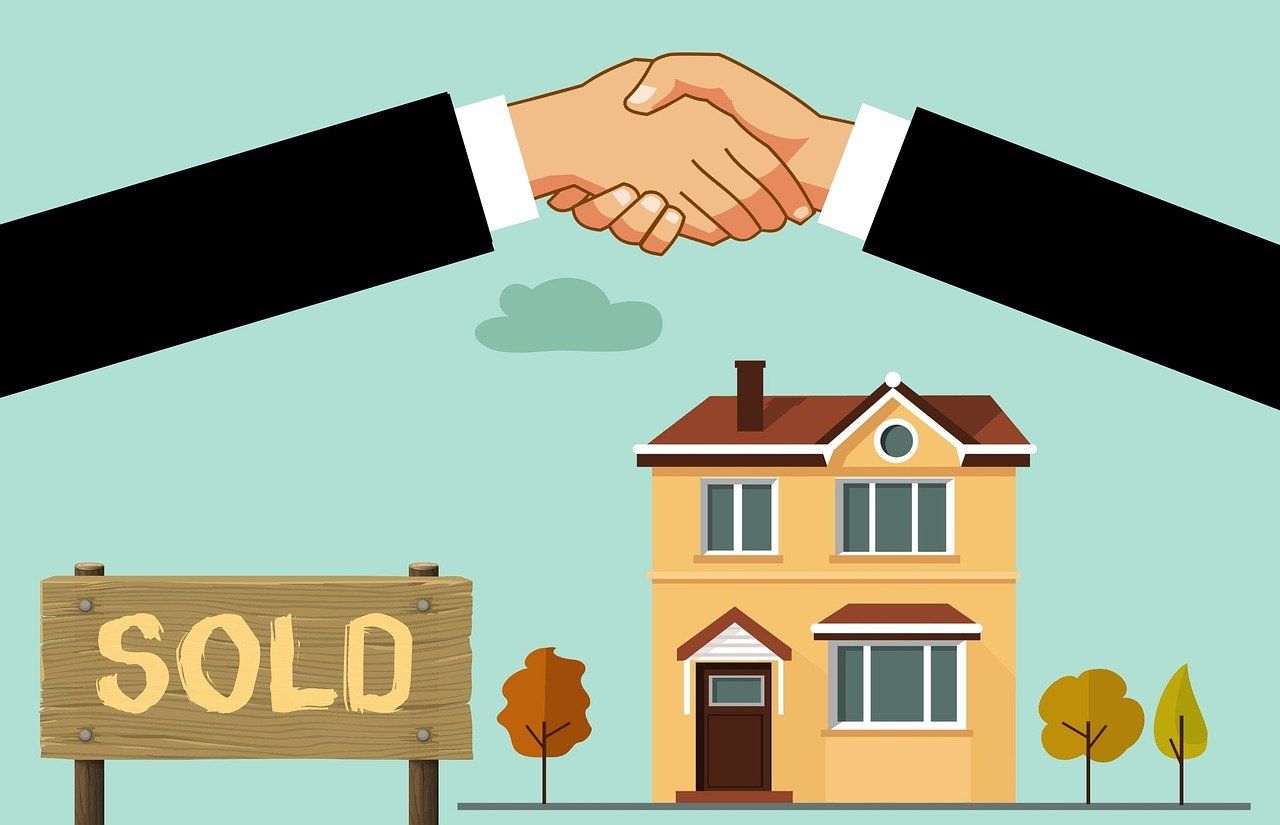 Nov 12, 2020
Looking to sell your house fast?
Even though the country is currently in a seller's market, that doesn't necessarily mean it will be easy to quickly find a buyer who will meet your asking price.
In fact, it's actually very easy to make mistakes that ensure your house stays on the market for months and goes for far less than you had ever imagined.
5 Steps for Selling Your House Fast
Fortunately, you're not the first person who's had to sell their house fast.
Take a moment to learn the five steps that have worked for past sellers and you should have no problem quickly finding a buyer for your home.
1. Hire an Experienced Real Estate Agent
The biggest mistake homeowners make when trying to sell their houses fast is opting to sell it themselves. For Sale by Owner (FSBO) has a pretty bad reputation to begin with, but it's especially risky if you have never sold a house before and need to sell yours fast.
Instead, it's absolutely critical that you hire an experienced real estate agent.
Otherwise, it's inevitable that you'll make mistakes, which will delay the sale of your home. Of course, those mistakes may also hurt your asking price, too.
Experienced real estate agents will also have networks they can quickly access to put your home in front of as many people as possible. Aside from the Multiple Listing Services (MLS), they'll know other agents who are currently working with buyers looking for homes.
Finally, there's simply the investment of time required. For real estate agents, selling homes is their full-time job. Often, this includes working on the weekends to serve their clients.
If you don't have the same amount of time available on your schedule, it will be impossible to secure the same kinds of results.
2. Carefully Choose a Listing Price
It goes without saying that everyone wants to make money on selling their home.
Actually, it's probably more accurate to say that homeowners want to make as much money as possible. Many are willing to wait several months – even a year or more – if it means they don't have to walk back a lofty asking price.
Unfortunately, if your goal is to sell your house ASAP, you need to price it competitively.
Overpricing your home is never a good idea, of course, but it's especially detrimental for homeowners who are on a tight deadline.
That's because it doesn't look good when you have to drop the price of your home. Buyers may assume it means there's something wrong with the house. At the very least, they'll know you're very motivated to sell. As a result, you'll receive offers that are even lower than your reduced price.
So, accept that you won't make as much from the sale of your home as you could have if you had more time. Have your experienced real estate agent do a Competitive Market Analysis (CMA) and then work with them on pricing your home competitively.
3. Consider Quick Upgrades
You may also have to spend a little money to quickly attract potential buyers and sell your house fast.
Unless your home is relatively new, chances are that it probably features some outdated appliances. The carpets may show some wear-and-tear, too, or maybe the walls could simply use a new coat of paint.
The point isn't to spend a fortune just so you can quickly sell your house, but when you consider the likely alternative – dropping the price until someone shows interest – you're better off investing a small amount at the very beginning before listing your home.
Again, a CMA is extremely helpful here. When most real estate agents look into current market prices, they'll research any recent renovations that may be causing some homes to sell for more. Something as simple as replacing the carpet in a room or two could be enough to place your house on par with many of the others that have recently sold for a good price.
4. Clean and Declutter
Staging your home is critical to selling your home.
If it's within your budget, consider hiring a professional stager so your home makes the best possible first impression.
If it's not, then you need to be aggressive about decluttering your home, which might mean getting rid of a lot of possessions. Unless you're willing to put them in storage, either sell them off or donate them.
Pay special attention to any of your storage areas, too. It's no secret that buyers love storage space, but keeping those areas packed can make them look smaller.
Aside from your closets and the garage, declutter the following areas:
Bathroom counters
Fireplace mantel
Kitchen counters
Laundry room shelves
Tabletops
Finally, make sure you thoroughly clean your home before a showing. Again, hiring professional cleaners may be a good idea. Your real estate agent should be able to recommend a service.
Between some minor renovations, decluttering your house, and making sure it's as clean as possible, even an older home can give off the impression of being new, which will make it much easier to sell quickly.
5. Tell Everyone That Your Home Is On The Market
Lastly, even though an experienced real estate agent will tap into multiple networks on your behalf, don't be shy about letting the world know that your home is for sale.
According to the National Association of Realtors (NAR), 44% of house hunters start their home-buying journeys online. They actually do this even before they contact a real estate agent.
So, it doesn't hurt to let people know that your home is for sale by posting about it on social media.
However, don't bother if you're only going to use photos taken with your phone. Professional photography is the only acceptable option when listing your home. Your real estate agent should have no problem finding a photographer for your house. Then, use those photos to make sure social media knows you're ready to sell your beautiful home.
Find an Experienced Real Estate Agent Right Away
As you've probably realized by now, the most important step to selling your house fast is to hire an experienced real estate agent. They know how to avoid all the unnecessary delays and even some valuable shortcuts, too.
At SimpleShowing, we can connect you with this kind of real estate agent in your area. Even better, we only charge a 1% listing fee.
Contact us today and we'll quickly explain how our simple process will help you sell your house fast.