Sell Your Home with a One Percent Commission Realtor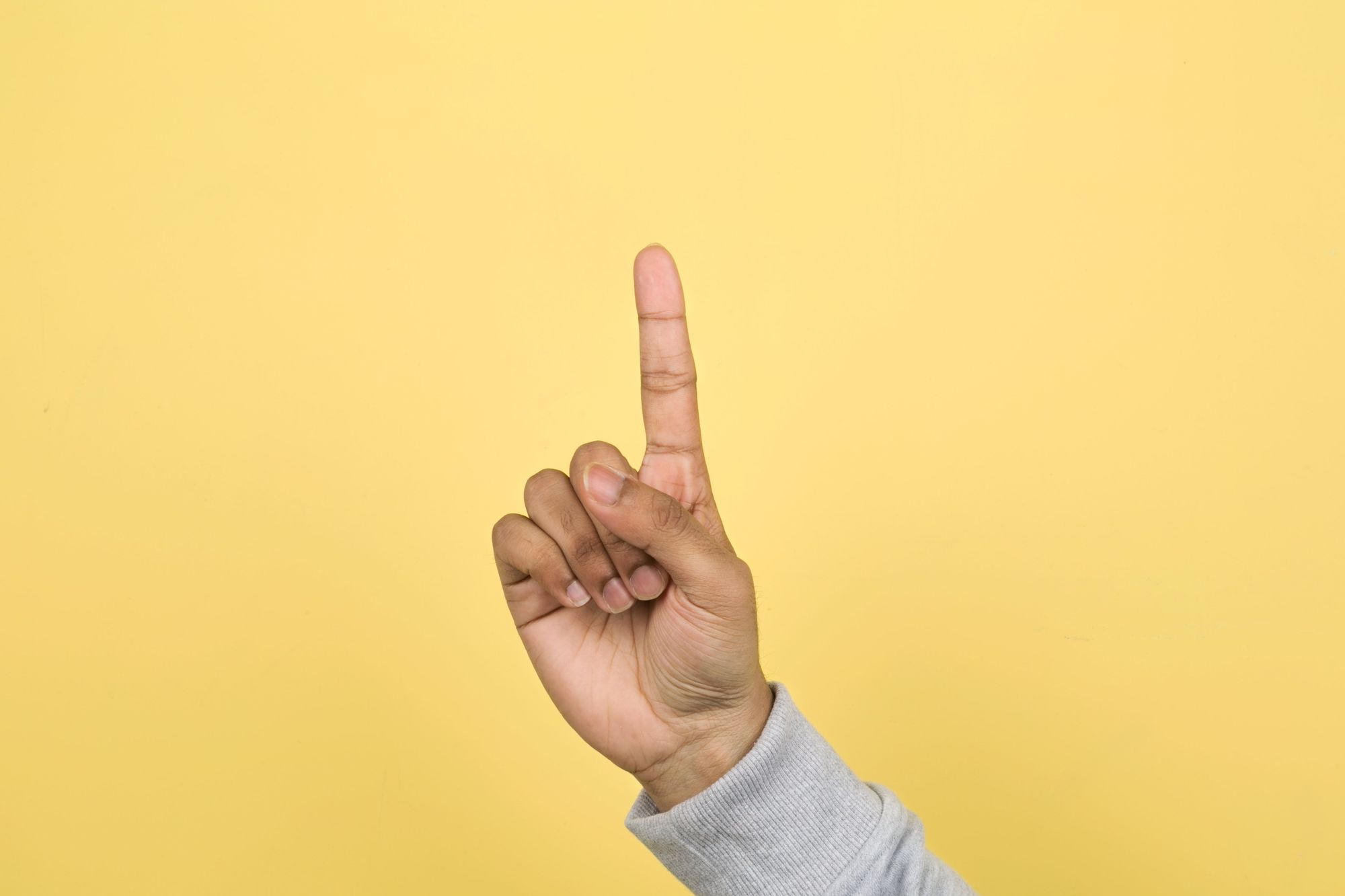 Aug 28, 2019
Planning to sell your home is a big decision.
However, once you decide to do so, the next biggest decision is deciding how to sell and how much help you'd like: for sale by owner or picking a realtor.
If you're confident managing the process on your own, then selling by the for sale by owner method might be an option for you. If you're looking for assistance, then you'll want to find the right realtor who will help price your home correctly, attract interest, manage negotiations, and, ultimately, get you out of your current home, so you can start enjoying your new one.
While those services from a realtor are definitely valuable, many home sellers hesitate choosing this route as they aren't convinced that they're worth five to six percent of their home's sales price.
This is why so many homeowners have begun to sell with a one-percent commission realtor instead.
How Do Real Estate Agents Get Paid?
Put simply, real estate agents get paid on commission. Again, that tends to be five to six percent of the home's price.
Therefore, if you agree to 6% and sell your home for $300,000, the realtors involved will walk away with $18,000.
That doesn't always seem like a lot, but keep in mind that the sales price isn't pure profit. You have to factor in how much you originally paid for the home and any amount you spent on repairs or renovations, amongst other things.
When you factor in all of that other overhead, hiring a one-percent commission realtor makes a lot more sense.
What Is a One-Percent Commission Realtor?
As the name suggests, a one-percent commission realtor is an agent who only takes 1% of the home's sale price. So, in the above example, you'd only pay your realtor $3,000(or 1%) once your home sells. Please note this does not include the buyer's agent commission.
How Can You Find a One-Percent Commission Realtor?
Understandably, more and more home sellers are opting for this approach. Among other things, they don't have to worry about holding out for the highest possible offer just to make sure they'll enjoy a decent profit – which they may be depending on to help with the purchase of their new home.
So, how do you secure the services of a real estate agent who only takes one percent?
There are three options:
Shop around and negotiate with a traditional agent to see if they'll drop their commission
Settle for the services of a "limited listing" brokerage that will only charge one percent for a specific set of services such as only an MLS listing
Use a full-service agent that will accept one percent off the bat
As you can imagine, the first option is incredibly difficult.
Still, even the other two options can be tricky if you don't know what to look for in a one-percent commission real estate agent.
The 3 Most Important Services Your One-Percent Commission Realtor Must Offer
As demand for this type of arrangement has grown, many real estate agents have been happy to offer it.
Unfortunately, many of them reduce the services they offer, as well. Generally, they'll simply list their clients' homes on the MLS…and that's about it. The homeowner is left taking care of almost everything else.
Consequently, they quickly realize that it would've been much faster to just hire a traditional realtor. It may have even turned out to be cheaper.
So, before you hire a one-percent commission realtor, be sure they offer these three essential services.
1. Pricing Assistance

Finding the best possible price for your home is a balancing act that takes experience to get right.

Asking for too much – something 37% of sellers do – can actually end up costing you more in the long run. You may need to drop your price again and again until you hit the right amount. Of course, each time you do, you risk signaling to the market that no one is interested in your home.

Ask for too little and you'll probably enjoy a quick sale, albeit for very little profit – hardly ideal, either.

An experienced real estate agent knows how to:

Objectively assess the value of your home
Evaluate similar properties in the area
Gauge whether the market is buyer- or seller-friendly

Choose a one-percent commission real estate agent who is able to do all three and, even though their price is minimal, your home's price will reach its maximum.

2. Help with Marketing

Without a doubt, one of the most important services a real estate agent provides is marketing your home. The more people who see your house – and see it in the best possible light – the more offers you'll get and the higher your price.

Hiring a realtor with knowledge of the local market certainly helps in this regard.

However, these days, this marketing must also include professional photos of the house that set it apart from the rest. If your photos fail to grab interest, you'll fail to sell your home for a decent profit.

Furthermore, agents need to provide the kind of digital marketing that works best for real estate to garner as much interest as possible for your home. Otherwise, even the best photos of your beautiful house won't drive the kind of interest you need for the highest possible selling price.

3. Negotiation and Contract Support

Finally, selling a home almost always involves negotiations, which can swing the eventual price considerably. It can also alter other terms related to that price (e.g. who covers the closing costs).

This is when it pays – literally – to secure the help of an experienced real estate agent. A big part of their job is regularly negotiating the sale and purchase of homes. They know what kinds of requests are reasonable and how to communicate that to the other party.

Some amount of negotiating is almost always a good idea, but even in the most straightforward of sales, it makes a big difference to get help with the contracts. The last thing you want as a seller is to have the sale fall through because you missed issues that an experienced agent would have caught.

This is one of the many reasons for-sale-by-owner listings are falling out of favor. Most homeowners simply don't have the time to understand everything that goes into managing offers and then executing the contracts required for a sale.
Hire Your One-Percent Commission Realtor Today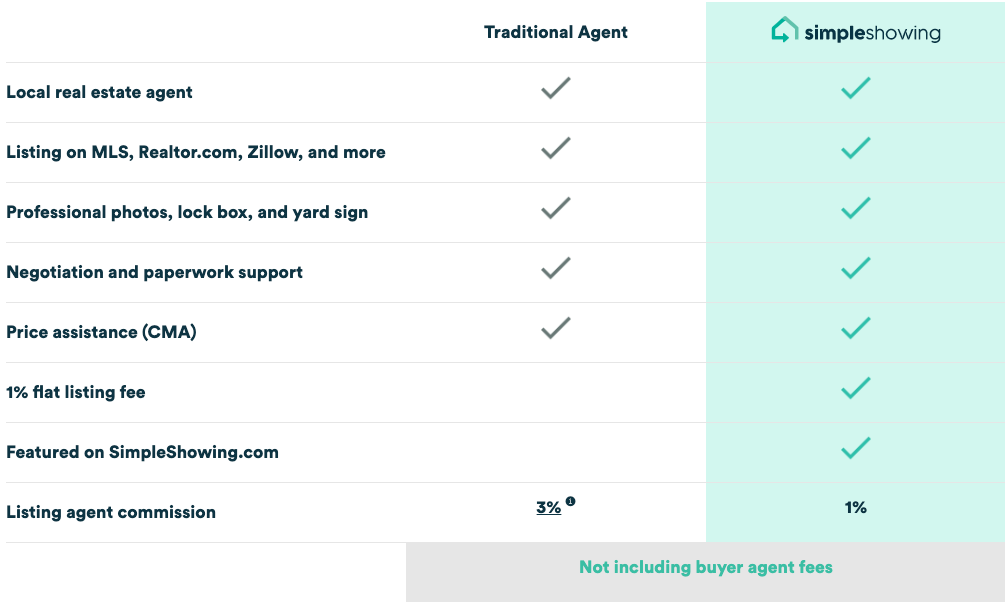 Hiring a one-percent commission realtor means sellers don't have to worry about watching their profit margins drop because of unnecessary agent-related overhead. It also ensures they don't have to hold tightly to an inflated price just so they can make a decent amount from the sale.
Fortunately, as you just saw, you don't have to sacrifice service in order to enjoy these benefits. With a one-percent commission realtor from SimpleShowing, you get all the services you'd expect from a traditional agent for one-third of the price, 1%.
Contact us today and we'll show you exactly how our 1% listing service works.