Miami versus Tampa: A Head to Head Comparison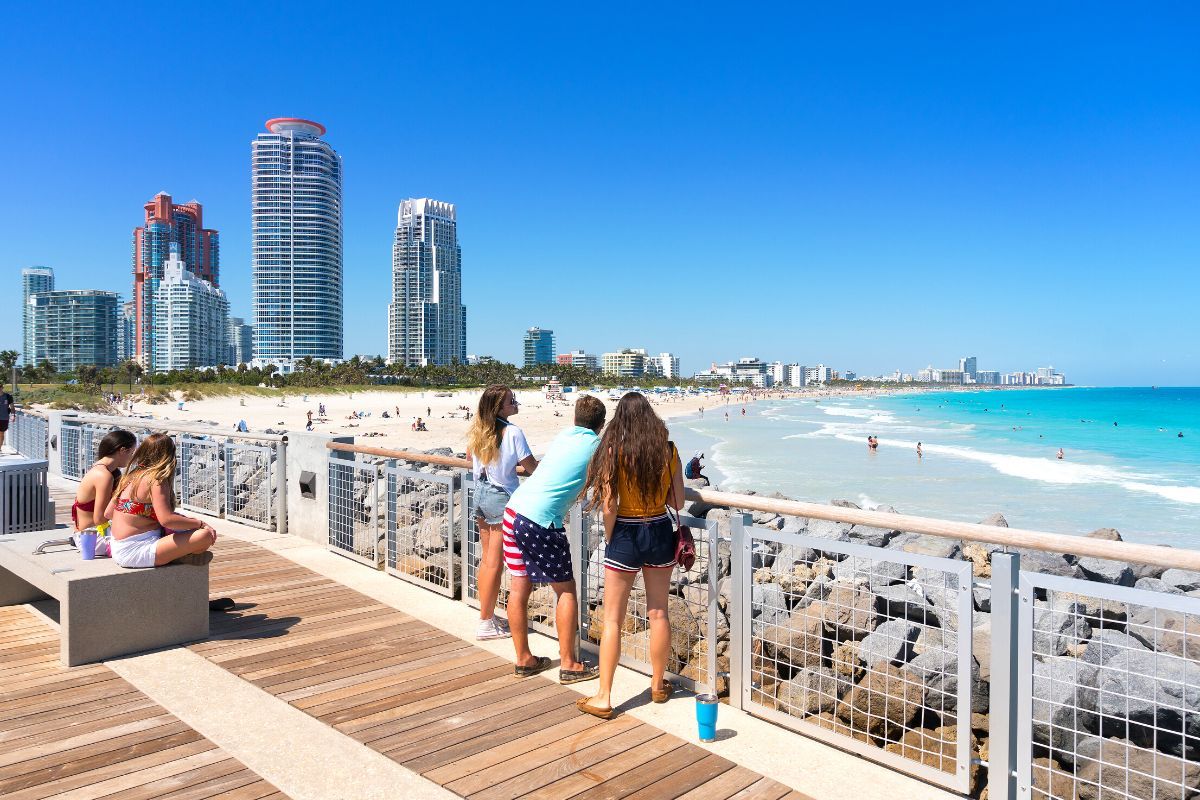 Aug 30, 2023
If you've ever found yourself torn between Miami and Tampa for your next home, you're in good company. Both cities have a ton to offer, but how do they stack up against each other? Dive in with me as we do a friendly head-to-head comparison on which one is the best place to move to for families, single people or retirees.
Tampa vs Miami? Which One is Better?
As you'll see below, while Miami has a slightly higher cost of living, it may have some unique advantages if you're considering a move to Florida.
1. Vibe and Atmosphere
Miami: Think of Miami, and neon lights, art deco, and flashy nightlife probably come to mind. It's the city that never sleeps—Latin American style! The city's vibrant Cuban influence is palpable in the lively street scenes of Little Havana. But Miami isn't just for the party-lovers; it has its relaxed side with the serene beaches of Key Biscayne.
Tampa: On the other hand, Tampa gives off more of a laid-back, Gulf Coast vibe. It's an eclectic mix of historic architecture, modern landmarks, and western coast beaches. Ybor City, a historic neighborhood, reflects its rich Cuban, Spanish, and Italian influences.
Verdict: Want upbeat and glamorous? Miami's your spot. Prefer a chill, historical vibe? Say hello to Tampa.
2. Home Affordability
Miami: Miami's real estate can be a mixed bag. While you can find luxe multi-million dollar condos overlooking the Atlantic, there are also pockets of affordable housing in more suburban areas. However, be prepared for higher prices if you're targeting popular areas like Brickell, Coconut Grove, or Miami Beach.
Tampa: Home seekers might find Tampa a bit friendlier on the pocket. The real estate market here offers diverse options, from waterfront properties to charming bungalows in historic neighborhoods. Overall, you might get more square footage for your dollar compared to Miami.
Verdict: For those looking to stretch their real estate dollar further, Tampa takes the cake. But both cities have suburbs that rank highly on the best places in Florida to live.
3. Beaches (because, obviously!)
Miami: South Beach is iconic. Think sun-kissed bodies, glitzy oceanfront resorts, and sparkling aquamarine waters. It's the place to see and be seen.
Tampa: Tampa doesn't exactly sit right on the ocean. But a quick drive takes you to some stellar Gulf Coast beaches, like Clearwater Beach and St. Pete Beach. Expect softer sands, gentle waves, and – dare I say it – some killer sunsets.
Verdict: While both cities boast stunning waterfronts, Miami's scene is buzzy and energetic, while Tampa's coast (and St. Pete beach) feels more tranquil and family-friendly.
4. Jobs & Economy
Miami: Miami is a powerhouse when it comes to sectors like finance, international trade, tourism, and media. The city serves as the headquarters for many multinational corporations and banks. If you're a creative, the city's art scene, including events like Art Basel, offers a unique niche.
Tampa: Tampa's economy is robust and diverse. Key industries include defense, healthcare, finance, and shipping. With the presence of MacDill Air Force Base and a significant port, Tampa offers job opportunities in both the public and private sectors. Additionally, its reputation as an emerging tech hub can't be overlooked.
Verdict: Both cities have flourishing job markets, but the industries vary. Miami may appeal more to those in finance, tech, crypto and the arts, while Tampa offers a broad mix, especially for those in tech, healthcare, and defense.
5. Attractions & Entertainment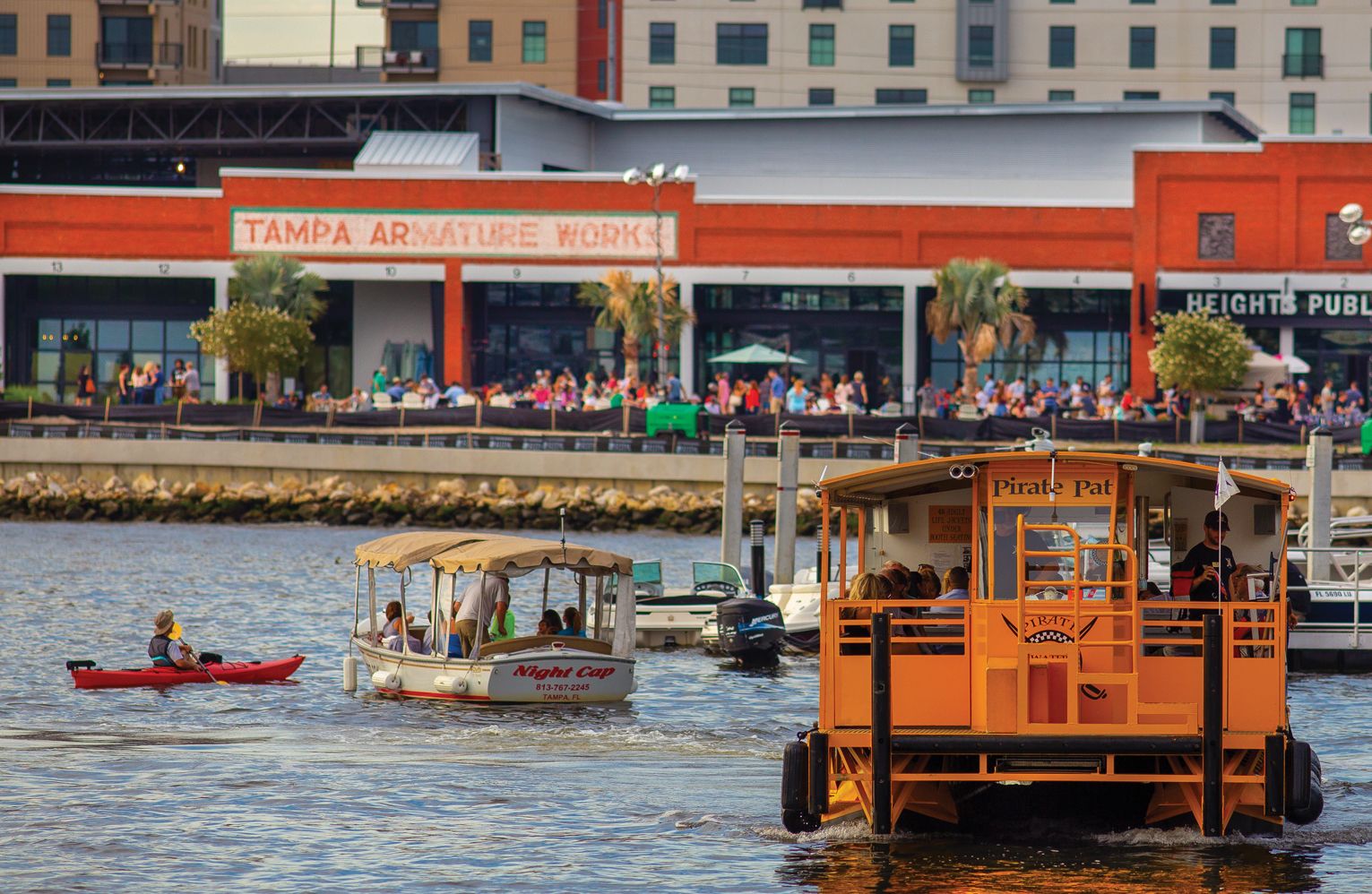 Miami: Besides its famous beaches, Miami flaunts attractions like the Vizcaya Museum and Gardens, Wynwood Walls, and an energetic nightlife. Plus, if you're into shopping, places like the Lincoln Road Mall won't disappoint.
Tampa: Tampa holds its own with the historic Gasparilla Pirate Festival, Busch Gardens (thrill-seekers, unite!), and the Florida Aquarium. Plus, the Tampa Riverwalk is perfect for leisurely strolls paired with scenic views.
Verdict: This one's a tie! Both cities are brimming with attractions, but the flavor of entertainment differs.
6. Living Costs
Miami: With its glitzy reputation, Miami also sports a pricier lifestyle. Housing, in particular, can be on the steeper side, especially if you're looking for those oceanfront views.
Tampa: Generally speaking, Tampa is kinder on the wallet. You can get more bang for your buck, especially when it comes to real estate.
Verdict: If you're planning a move to Florida, Tampa edges out Miami in terms of affordability.
7. Food Scene
Miami: Miami's cuisine is as diverse as its culture. Cuban sandwiches, ceviche, and key lime pie are some must-tries. From upscale dining in Brickell to food stalls in Little Havana, Miami's culinary scene is a delightful melting pot.
Tampa: Tampa is all about the fresh Gulf Coast seafood. And don't even get me started on the Cuban sandwiches here (they'll claim theirs is the original!). Plus, with a growing number of breweries, Tampa is making a name for itself in the craft beer scene.
Verdict: Love international flair? Miami. Seafood and brews? Tampa. Either way, come hungry!
Final Thoughts
So, which city wins? Well, that's like asking someone to choose their favorite kid! Both Miami and Tampa have their unique charms and offerings. Maybe you're drawn to Miami's sizzle and international flair, or perhaps Tampa's relaxed Gulf Coast atmosphere is calling your name.
Whichever you choose, both cities offer strong local economies, great neighborhoods and gorgeous beaches.  🌊🌞