Miami vs. New York City: Which One Is Right for You?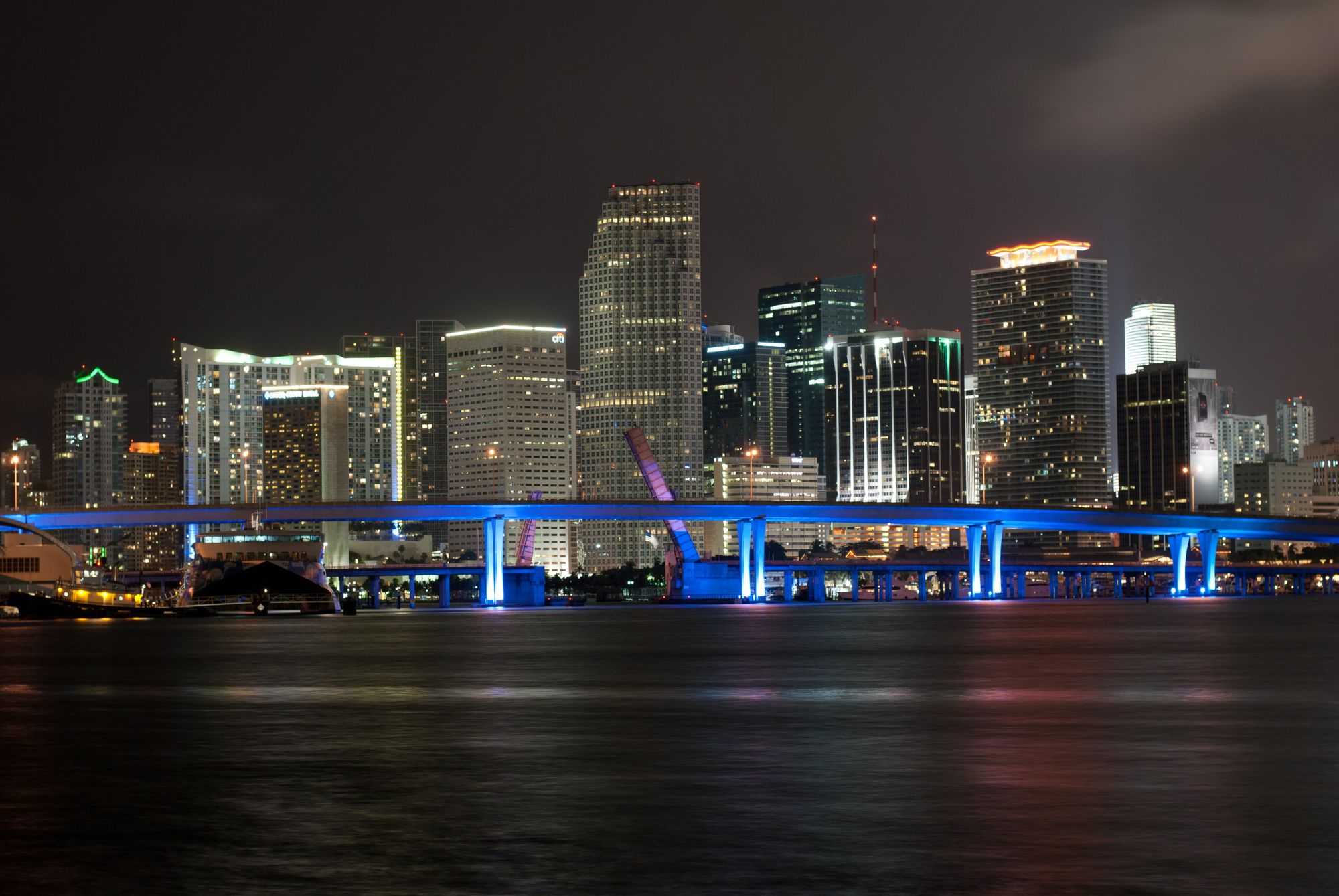 Oct 20, 2023
When weighing the merits of two iconic American cities like Miami and New York City (NYC), one is met with a bounty of contrasts — from climate to culture. Each metropolis offers a distinct atmosphere, and the choice between them boils down to personal preferences.
This article delves into the main differences between the tropical haven of Miami and the buzzing urban sprawl of NYC to help you determine which city aligns with your tastes.
Climate and Natural Beauty
Miami
With a tropical monsoon climate, Miami is characterized by a marked duality: wet and dry seasons. Those who thrive in warm temperatures and adore the beach will find Miami to be paradise. Imagine year-round sunbathing, turquoise waters, and palm-fringed streets. But it's not all sunshine; Miami can be quite humid and occasionally has to contend with hurricanes.
NYC
The Big Apple offers a true four-season experience. From the picturesque snowfall of winter to the blossoming of Central Park in spring, the city's climate is as dynamic as its streets. Summers can be hot and humid, while winters demand thick coats. While NYC doesn't boast beaches like Miami, its iconic parks and the Hudson River provide residents with a touch of nature amidst the urban jungle.
Culture and Lifestyle
Miami
Miami is a melting pot of cultures, with a significant Cuban influence, giving rise to the famed Little Havana. The city's rhythm is relaxed, and there's a strong emphasis on outdoor activities, thanks to its beautiful coastlines. From the Art Deco district of South Beach to the luxury shops in Bal Harbour, Miami balances glamour with leisure.
NYC
Often dubbed "The Capital of the World", NYC is a cultural behemoth. The city that never sleeps is always alive with events, be it Broadway shows, art exhibitions, or food festivals. With neighborhoods ranging from the bohemian Greenwich Village to the ritzy Upper East Side, NYC caters to a diverse range of lifestyles.
Economy and Opportunities
Miami
Historically recognized for its tourism and real estate sectors, Miami has grown to be a hub for finance, particularly for businesses eyeing Latin America. The city also has a burgeoning tech scene, earning it the nickname "The Silicon Beach".
NYC
As a global economic powerhouse, NYC is home to Wall Street, Madison Avenue, and numerous headquarters of multinational companies. Fields like finance, media, art, and fashion find their epicenter in this city. For those looking for ample career opportunities, NYC arguably offers more diversity.
Cost of Living
Miami
Generally speaking, Miami offers a lower cost of living than NYC, particularly in terms of housing. However, as Miami becomes increasingly popular, prices in sought-after neighborhoods have seen a surge.
NYC
Living in the heart of the action comes at a price. NYC is one of the most expensive cities in the U.S., with Manhattan commanding sky-high rents. But while day-to-day expenses can be steep, the sheer volume of opportunities can justify the cost for many.
Transportation and Accessibility
Miami
Miami's transportation system, including the Metrorail and Metromover, is growing but still doesn't match the comprehensiveness of NYC's network. Many residents rely on cars, which means traffic can be a challenge, especially during peak seasons. However, Miami International Airport is a significant hub for international flights, especially to the Caribbean and Latin America.
NYC
New York City boasts one of the world's most extensive public transportation systems. The subway operates round the clock and connects all boroughs. Buses, taxis, and bike lanes further enhance mobility. Moreover, with three major airports – JFK, LaGuardia, and Newark – the city is globally connected and easily accessible.
Food and Culinary Scene
Miami
Miami's food scene is heavily influenced by its diverse demographic. From Cuban sandwiches to ceviche, the city offers a tropical taste that's hard to find elsewhere in the U.S. Seafood lovers will particularly be in for a treat given Miami's coastal location.
NYC
NYC is a gastronomic wonderland. Whether you crave dim sum, pizza, gourmet dining, or street food, this city has it all. Its vast array of international cuisines is a testament to its multicultural populace. Food festivals, pop-up markets, and a continuous influx of new eateries ensure there's always something new to try.
Entertainment and Nightlife
Miami
Miami shines when the sun sets. The nightlife here is vibrant, with South Beach being the epicenter of parties. From swanky rooftop bars to energetic salsa clubs, Miami offers a mix of relaxed and high-energy evening entertainment. The annual Ultra Music Festival is also a massive draw for electronic music enthusiasts.
NYC
From Broadway theaters to the comedy clubs of Greenwich Village, NYC's entertainment scene is legendary. The nightlife ranges from upscale bars in Manhattan to indie music gigs in Brooklyn. Festivals like the New York Film Festival and Tribeca Film Festival are highlights in the city's cultural calendar.
Final Thoughts
In the heart of South Florida, Miami Beach stands as an emblem of an exciting beach city, a contrast to the northern city charms of NYC. Downtown Miami, with its modern vibe, complements Miami's tropical climate, drawing those who seek warmth both in weather and culture. Yet, the cosmopolitan city that is New York offers its own allure, from the bustling New York City Marathon that weaves past landmarks like Radio City Music Hall to the academic corridors of Columbia University. Whether it's biting into NYC hot dogs after a concert at Forest Hills Stadium or dancing the night away in Miami's posh nightlife clubs, both cities promise diverse experiences.
The debate between Miami and NYC isn't just about entertainment or climate. Job opportunities vary with NYC leaning heavily on its historic role as a global financial and cultural center, while Miami increasingly emerges as a key player in various sectors. The York cost might weigh heavier on the pocket than spending in Miami, but some argue the northern city's offerings are unparalleled.
Ultimately, the decision between the two cities is subjective. While one individual might be enchanted by the vibrant hues of Miami Beach, another might find solace amidst the skyscrapers of the Big Apple. Whether you lean towards the rhythms of South Florida or the pulsating heartbeat of another northern city, both Miami and New York City offer a world of possibilities waiting to be explored.