The 8 Best Places to Live in Broward County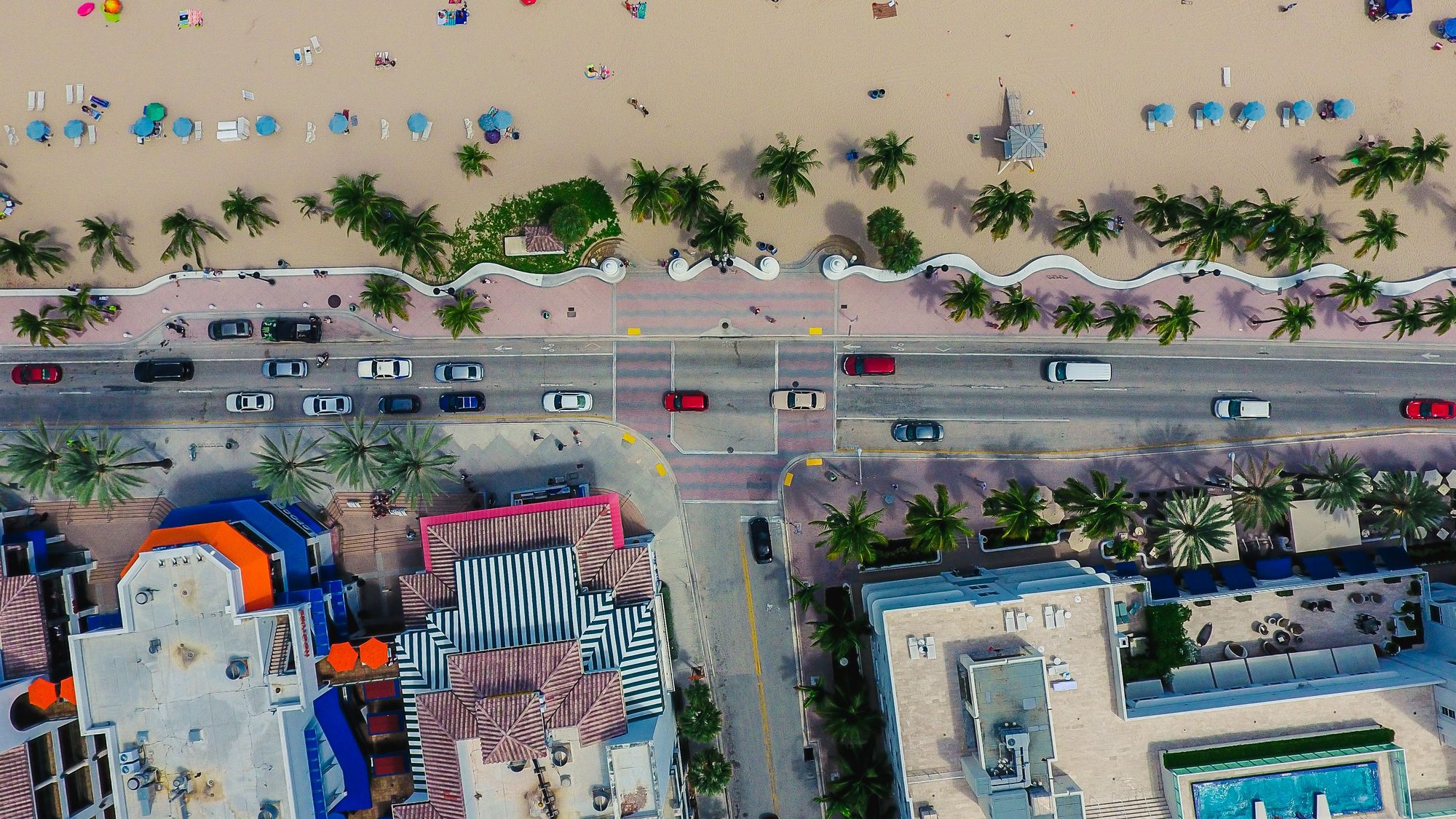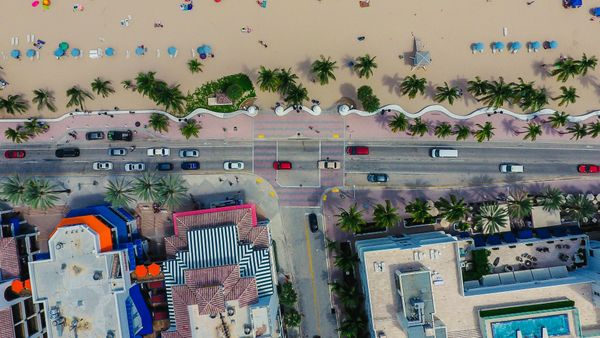 Mar 2, 2023
Without a doubt, Florida is one of the best states to live in the US. Great weather, stunning beaches, and awesome parks are just a few of the many characteristics that make over 21 million people call this state home.
While there are many different places to choose from in Florida, Broward County has been selected by over 1.9 million residents as their desired place to settle down and make a living. If you are considering moving and South Florida has caught your attention, then check out our picks for the 8 best places to live in Broward County.
Best Cities in Broward County, Florida
With a strong economy, diversity and great weather, these cities are safe, growing and still relatively affordable. South Florida is tough to beat, but if you decide to shop outside of Broward, these are the top cities in the entire state of Florida.
1. Coral Springs, Florida
Coral Springs is an excellent option if you're looking for a place to live close to Miami. Located approximately 20 miles northwest of Fort Lauderdale, Coral Springs sits against the great Florida Everglades – a natural wetland with beautiful views that stretches over 1.5 million acres in South Florida
Home to top-rated schools, excellent parks, safe neighborhoods, and a thriving business community, Coral Springs is perfect for any family. At the second highest on our list, the median home value in Coral Springs is $364,277.
If you're looking for things to do in Coral Springs, you can catch a show at the Coral Springs Center For The Arts, a 1,471-seat theater hosting entertainment for every age and taste.
If theater isn't your activity of choice, then you can also visit the Sawgrass Nature Center where you can observe non-releasable, exotic animals and birds in the center's permanent exhibit area.
View Homes For Sale In Coral Springs, Florida
2. Coconut Creek, Florida
Coconut Creek, the Butterfly Capital of the World, is a much smaller but well-planned city with a population of 61,361. The median home price in Coconut Creek is $230,463. This city was named one of the "Best Cities to Live in America" by Money Magazine and one of the "Safest Cities in Florida" by Safewise, so you can see why it made our top list.
In 2004, the city of Coconut Creek adopted plans for 250 acres of unique boutiques, fine dining, luxury housing, and beautifully landscaped parks. The Seminole Casino Coconut Creek is just one of the many booming businesses in this area, along with the Coconut Creek Promenade, an open-air, upscale shopping and restaurant center.
If you're looking for a thriving business community with lots of new developments, then Coconut Creek may be the right option for you.
View Homes For Sale In Coconut Creek, Florida
3. Pompano Beach, Florida
Pompano Beach, often called "the Heart of the Gold Coast", is centrally located between Palm Beach and Miami. This city has excellent schools with its high school ranked at #2 in Broward County.
Pompano Beach maintains more than 50 local parks with playgrounds, grills, picnic areas, and other amenities to keep you entertained while enjoying the warm Florida weather with the family.
Outdoor enthusiasts are also drawn to Pompano Beach for its excellent boating, fishing, offshore coral reef and 1,000-foot-long fishing pier. There's even a holiday boat parade in December.
With a median home value at $230,775, Pompano Beach is a great choice for those looking for a taste of life on the coast.
View Homes For Sale in Pompano Beach, Florida
4. Pembroke Pines, Florida
Pembroke Pines is an ideal destination to enjoy a quiet, suburban life. Located about 20 miles northwest of downtown Miami, Pembroke Pines rests between the Everglades to the west and beaches to the east. Beautifully-landscaped neighborhoods, lush parks and an excellent school system are some of the top things residents love about this community. If you're looking for the best school in this area, then you'll want to check out Somerset Arts Conservatory – the #1 high school in Broward County. The median home price in Pembroke Pines is $327,279.
In Pembroke Pines you'll enjoy a safe city alongside others who value community. Enjoy shopping at Pembroke Gardens or a round of golf at Pembroke Lakes Golf Club.  In short, Pembroke Pines is a great place for any family.
View Homes For Sale In Pembroke Pines, Florida
5. Hollywood, Florida
The city of Hollywood is a beachfront community located in southeastern Broward County between Miami and Fort Lauderdale. Hollywood brings a small-town vibe to the South Florida coast and has a median home price of $301,389.
Hollywood is home to seven miles of beautiful beaches and the award-winning Hollywood Beach Broadwalk, a promenade that stretches nearly 2.5 miles along the Atlantic Ocean. The Hollywood Beach Broadwalk is a brick-paved thoroughfare where pedestrians, joggers, bicyclists, rollerbladers, and millions of others come every year. Along the promenade, you'll find many attractions such as a children's water playground, all types of cafes and eateries, and plenty of hotels and condominiums.
Hollywood has received one of Tripadvisor's awards for "Best Beach" and was also named one of "America's Best Beach Boardwalks" by Travel + Leisure magazine.
In addition to the Broadwalk, there is more to do in Historic Downtown Hollywood where you'll find hundreds of events hosted each year including concerts, shows, art exhibits and music festivals. Downtown Hollywood is a bustling business, entertainment and arts district where you can enjoy a wide variety of shops, dining and entertainment all just a few steps apart.
View Homes For Sale In Hollywood, Florida
6. Weston, Florida
Weston is a master-planned suburban community of just over 71,000 residents. Weston has one of the highest percentages of families among communities in Florida, possibly due to the fact that it ranked as the one of the safest city in Florida. And with many schools in Weston having received an A+ rating from Niche.com, it's no wonder that families are flocking to this area. The median home value is $399,000 in Weston, but the low unemployment rate and high median household income of $93,814 help balance it out.
There's no shortage of things to do in Weston either. Whether it is an afternoon spent out at one of the museums or historical sites, or a day at one of the nature reserves enjoying the view of the Everglades, Weston is sure to provide ample leisure activities.
View Homes For Sale In Weston, Florida
7. Davie, Florida
Davie is a suburb that lies 30 minutes outside of Miami with over 97,000 residents. With minimal tax rates and a median home value of $315,800, Davie is an affordable place to live in South Florida.
Davie is an education-oriented city with five college and university campuses. With affordable housing and so many educational options, Davie is a popular place for students to start their education.
View Homes For Sale In Davie, Florida
8. Fort Lauderdale
Last, but certainly not least on our list of the 8 best places to live in Broward County is Fort Lauderdale. This ocean-front city is filled with waterways, beautiful homes, amazing restaurants, and more than seven miles of sparkling beaches. Fort Lauderdale has its own unique vibe with a cross between beach town, yacht capital, and urban metropolitan.
Fort Lauderdale isn't cheap with the cost of living higher than the national average by 29.6%. The median home price is also on the higher end at $384,600. However, Fort Lauderdale was named a top city in the 2018 Emerging Trends in Real Estate report from the Urban Land Institute, so your investment in a home now, could be profitable in the long run.  
Nicknamed the Venice of America with nearly 40,000 residents living aboard their yachts, Fort Lauderdale has almost 500 miles of waterways with waterfront bars and restaurants. Ranked as one of the best cities to live in without a car by Forbes, Fort Lauderdale provides a different form of lifestyle.

Fort Lauderdale has been catching up with the vibrant nightlife of neighboring Miami with some of the greatest festivals and events including Tortuga Music Festival, Fort Lauderdale Fringe Festival and Las Olas Food and Wine Festival.
View Homes For Sale In Fort Lauderdale, Florida
Get $5,000 Towards Closing Costs When You Buy A Home In Broward County
To start exploring one of these cities today, book a showing of any home in the area or contact us to connect with a local Broward agent to help you find your new home. Learn more about South Florida with our post on pros and cons of moving to the Miami area.
Plus, when you work with a SimpleShowing agent, you will get all the benefits of working with a full-service agent and also qualify for our Buyer Refund Program, which can give you $5,000 on average towards your closing costs.