Safest Places to Live in Florida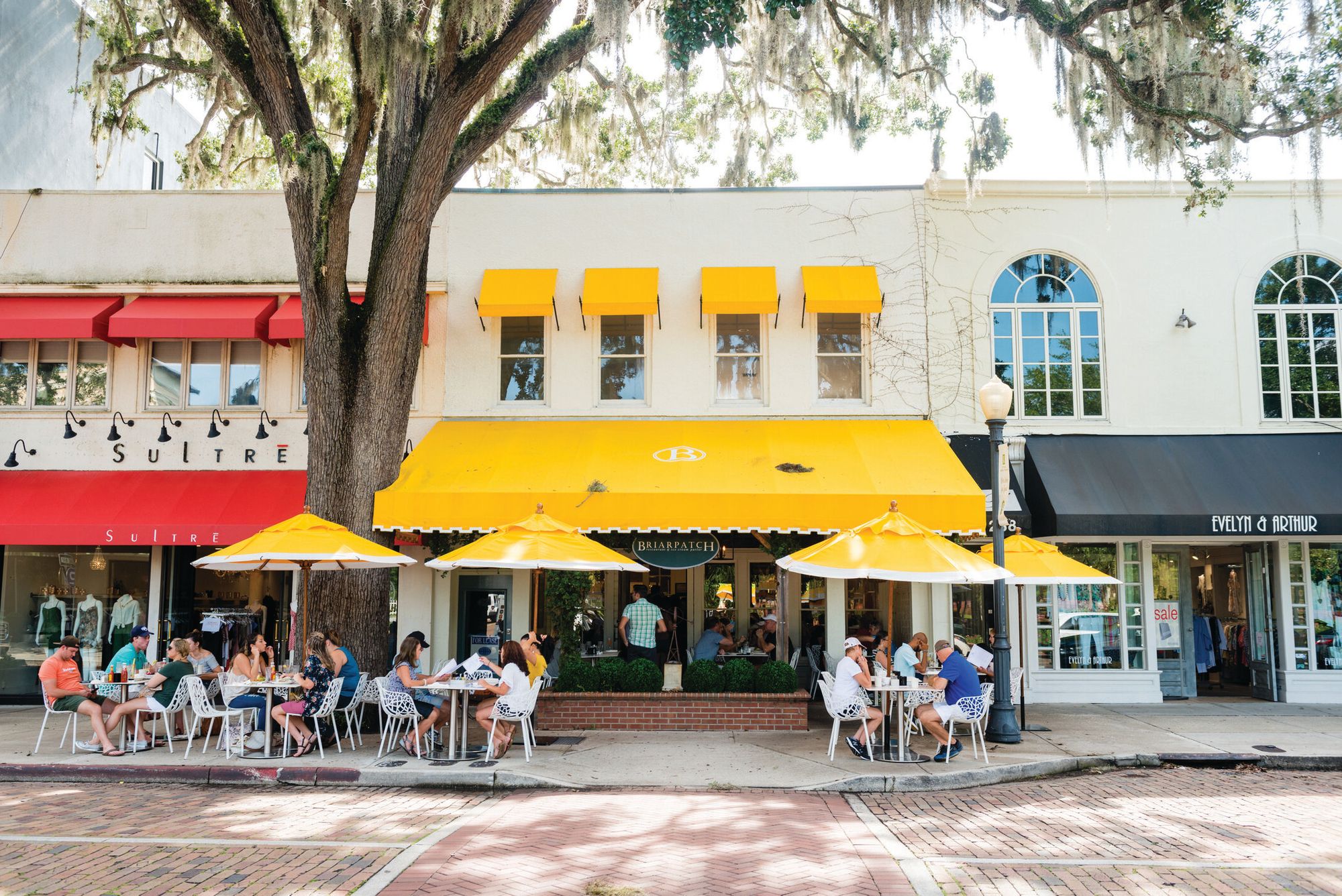 Mar 2, 2023
What's the first thing you consider when moving to a new place? Is it security, cost of living, schools, or the housing market? Well, all these are important considerations to put in mind when moving to a different city. There's no exception when moving to Florida.
Florida has always been considered a retirement location thanks to its abundance of beaches, golf courses, and opportunities for post-career relaxation. It is an ideal place to live for those looking for warm weather and plenty of sunshine.
But amidst all the luxury and fun that comes with living in Florida, is it a safe place? What are some of the safest cities in Florida? Read this article to find out.
Safest Cities in Florida
You really can't go wrong with any of these options. The biggest decision you'll have is which region of Florida is best - the Panhandle, South Florida, the Gulf, East Coast or West Coast. One unsurprising thing about this list is that several of these cities also show up on our list of wealthiest cities in Florida.
1.  Naples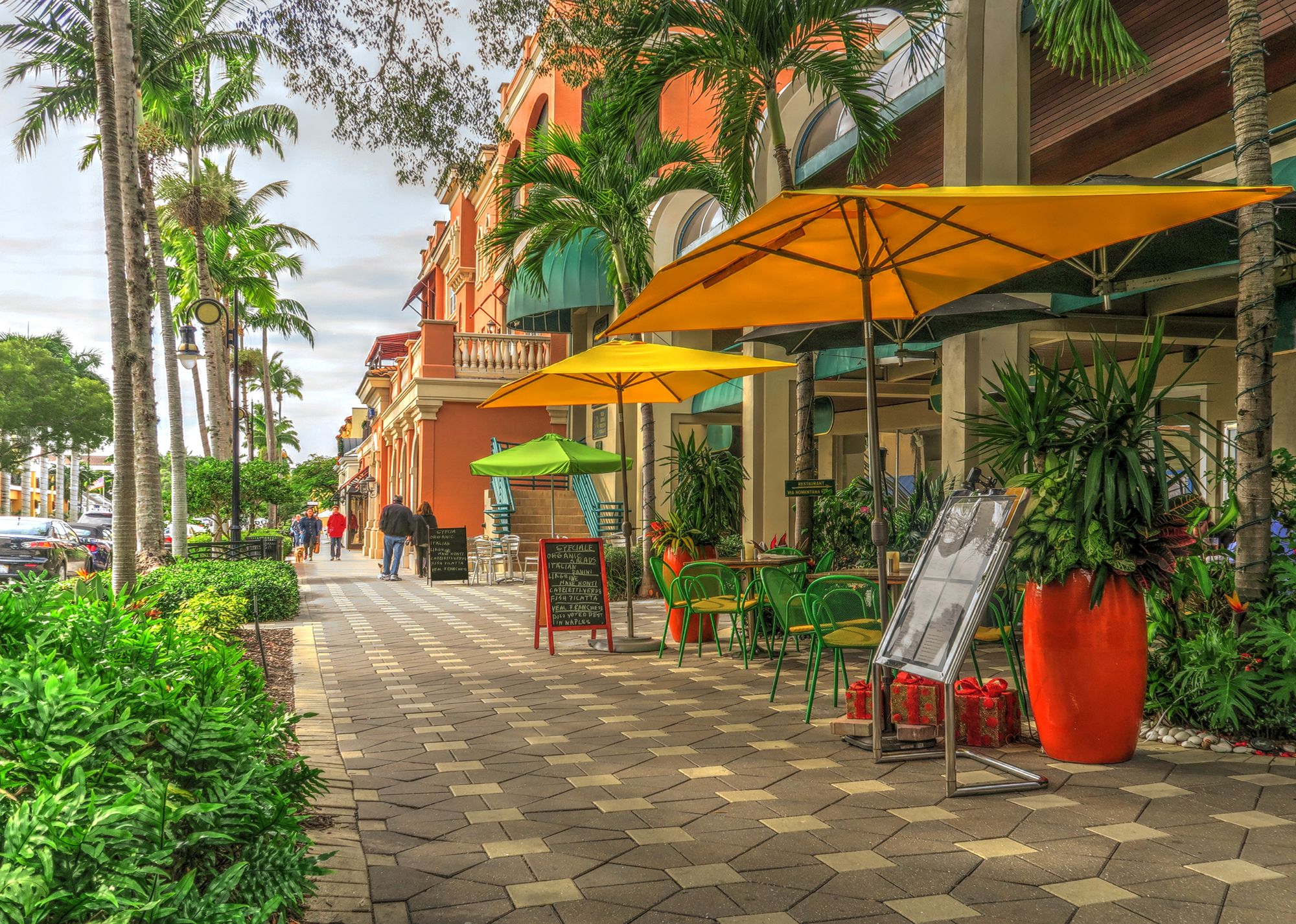 Naples is not only famous for its low crime rate, but also its fabulous schools and amenities. Naples is often a prime destination for retirees and the average age of locals is about 64 years old. Naples is also known for popular golf courses and great fishing. The Naples Pier is a wonderful dolphin-spotting destination. It's flanked by miles of white sand beaches and crystal blue waters and is quite possibly the safest city on our list.
2.  Weston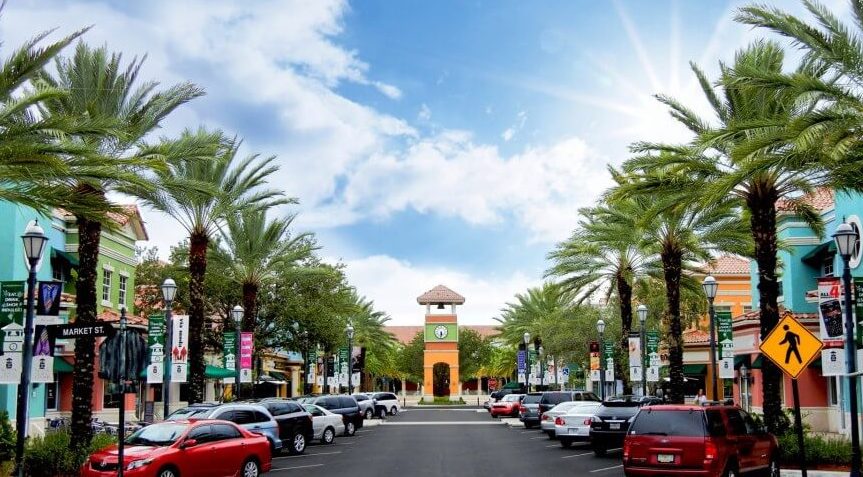 Weston is another excellent place to live in Florida, especially for retirees, because it's a pretty quiet community. The peace and calm in the area is due in part by the city being bordered by wildlife management. Weston can be termed as a new city with its first homes dating to 1984. With many houses coming up, it's sure to offer the best real estate commission for home sellers in the area and undoubtedly the best place to buy a home.
The residential suburb features various golf courses and numerous parks, making it a great recreational area. The place is also known for having the highest percentage of internet access and the lowest hate crime indices in Florida.
3.  Satellite Beach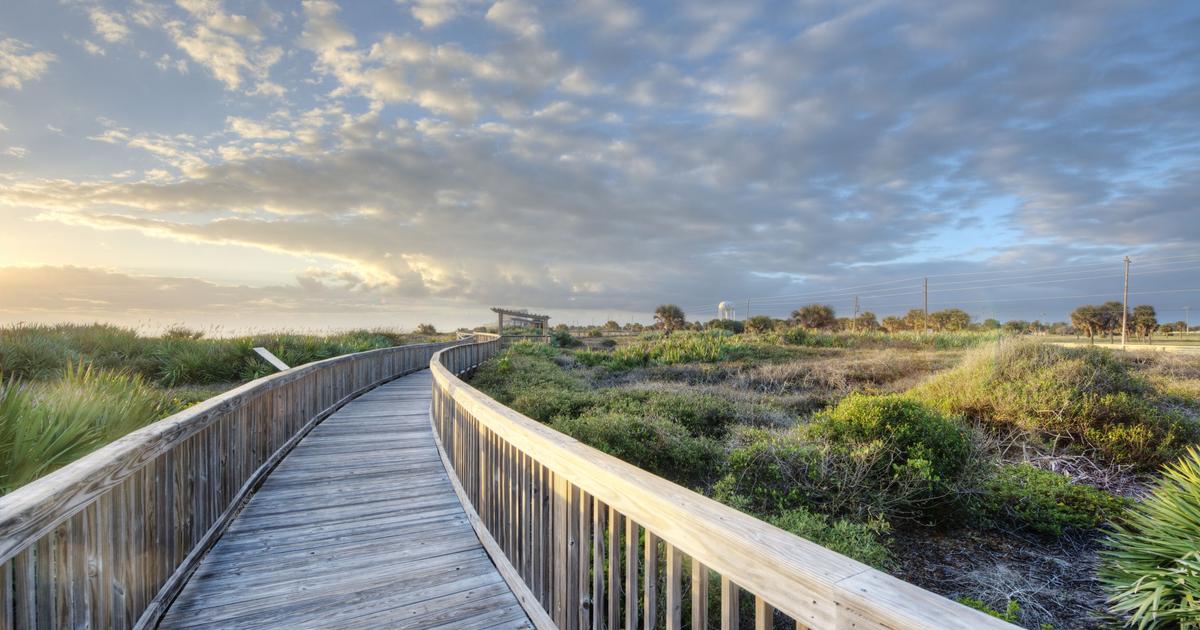 Another great place to consider settling in when you move to Florida is Satellite Beach. Just the name alone is enough to tell you that this is a great retirement place for those who need to relax after long years of working. The residential area is located on an island on the East coast of Florida.
It's a small town and highly rated as one of the safest cities in Florida. The city prides itself on selfless volunteers who've worked hard to ensure its success. Move to Satellite Beach and experience the unique feeling of the beachside view.
4. Palm Beach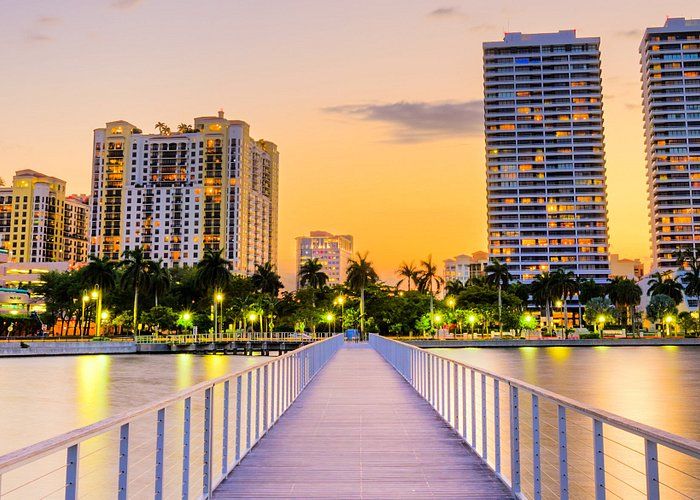 Palm Beach is a popular city north of Ft Lauderdale, Florida thanks to its luxury lifestyle, low cost of housing, and excellent safety. If you're moving to Florida either to stay or just visiting, you'll never run out of things to do if you land in Palm Beach. The place is overflowing with activities, beaches to visit, and restaurants to try and fancy resorts all around.
The cosmopolitan flair and the beauty of the coastal city will surely invite you to settle permanently in northern Miami suburb. North Palm Beach also boasts of one of the places in Florida with nearly perfect weather. The cost of living in Palm Beach is well above the national average, unfortunately, so that's really the only true downside.
5.  Cape Coral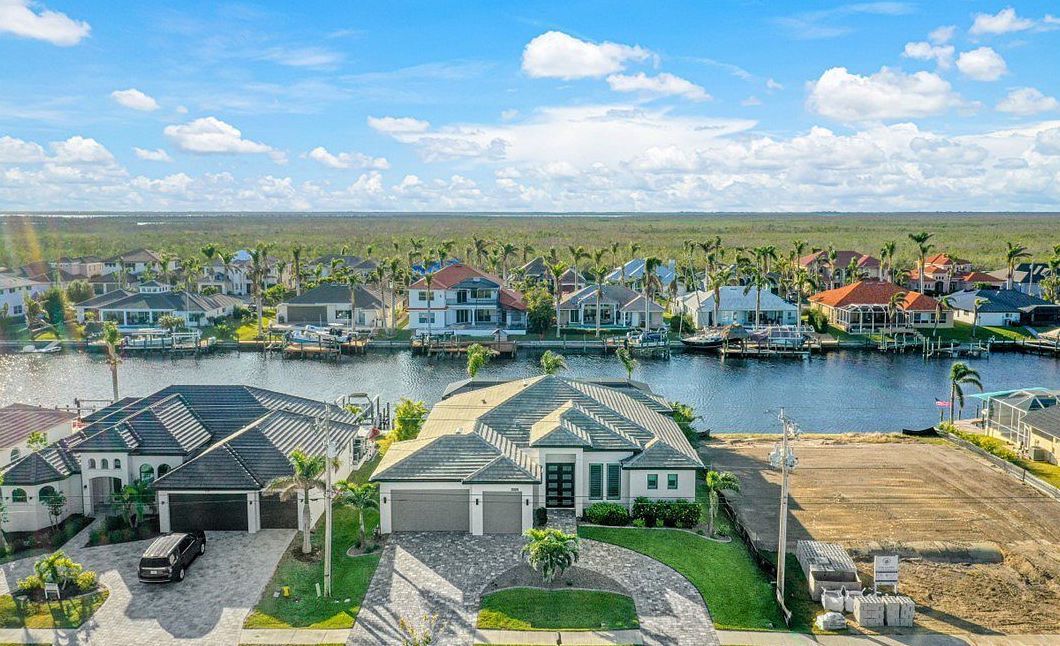 Cape Coral is a place many will describe as a paradise. If you love the waters, the area welcomes you with all kinds of water activities, including fishing, boating, kayaking, among others.
The city has a large senior population making it appear like a perfect destination for retirees. Recently, the place started flowing with career opportunities; hence, attracting a large population of the younger generation. A 2019 report ranked this place as the fastest growing in terms of the job market in Florida. Cape Coral is one of the best places to raise a family on the west coast of Florida and has a historically low crime rate even compared to the rest of the Sunshine state.
6.  Parkland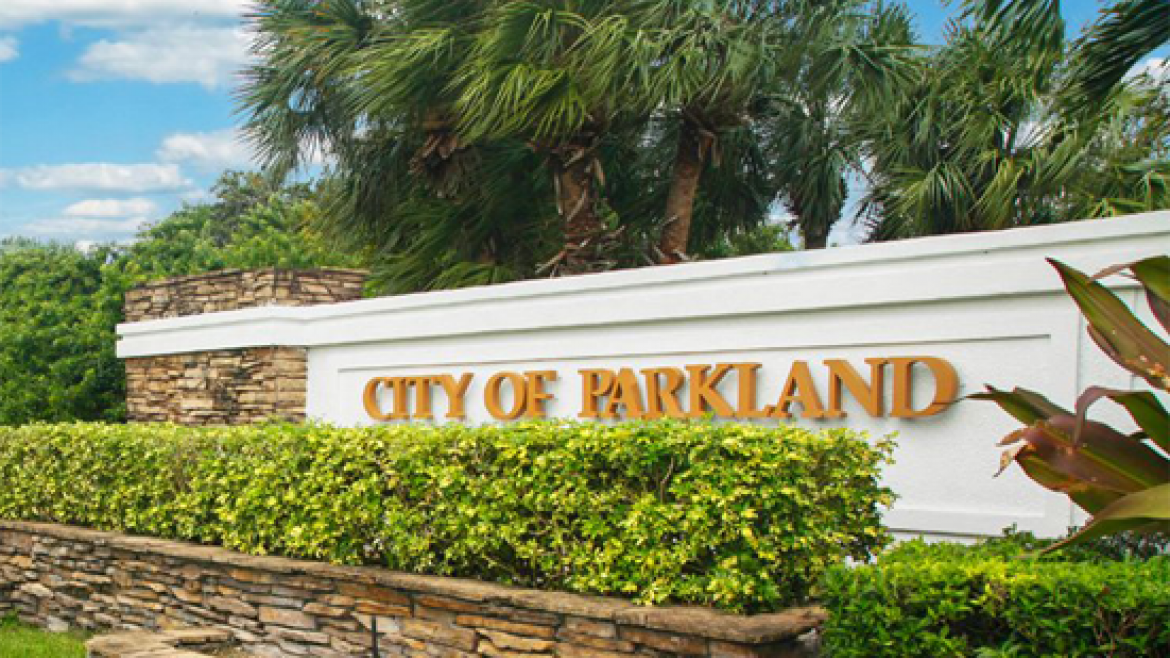 Parkland is one of the best places to live in Florida, thanks to its low crime rate. The crime rate in Parkland is 70 percent below the national average, which is pretty impressive. The place is home to around 30,000 people and boasts of up to five parks. If you love nature, this will be a perfect place for you. Parkland also has an Environmental Partner program that recognizes eco-friendly businesses.
This place also borders some wildlife management areas and might be why other parts are relatively quiet. The place doesn't have any traffic lights or stores, which indicates that it's peaceful and calm here. On the downside, the housing cost in Parkland is high because most of its residents earn the highest annual average income. Another important note is that Parkland is located in desirable north Broward County.
7.  Santa Rosa Beach, FL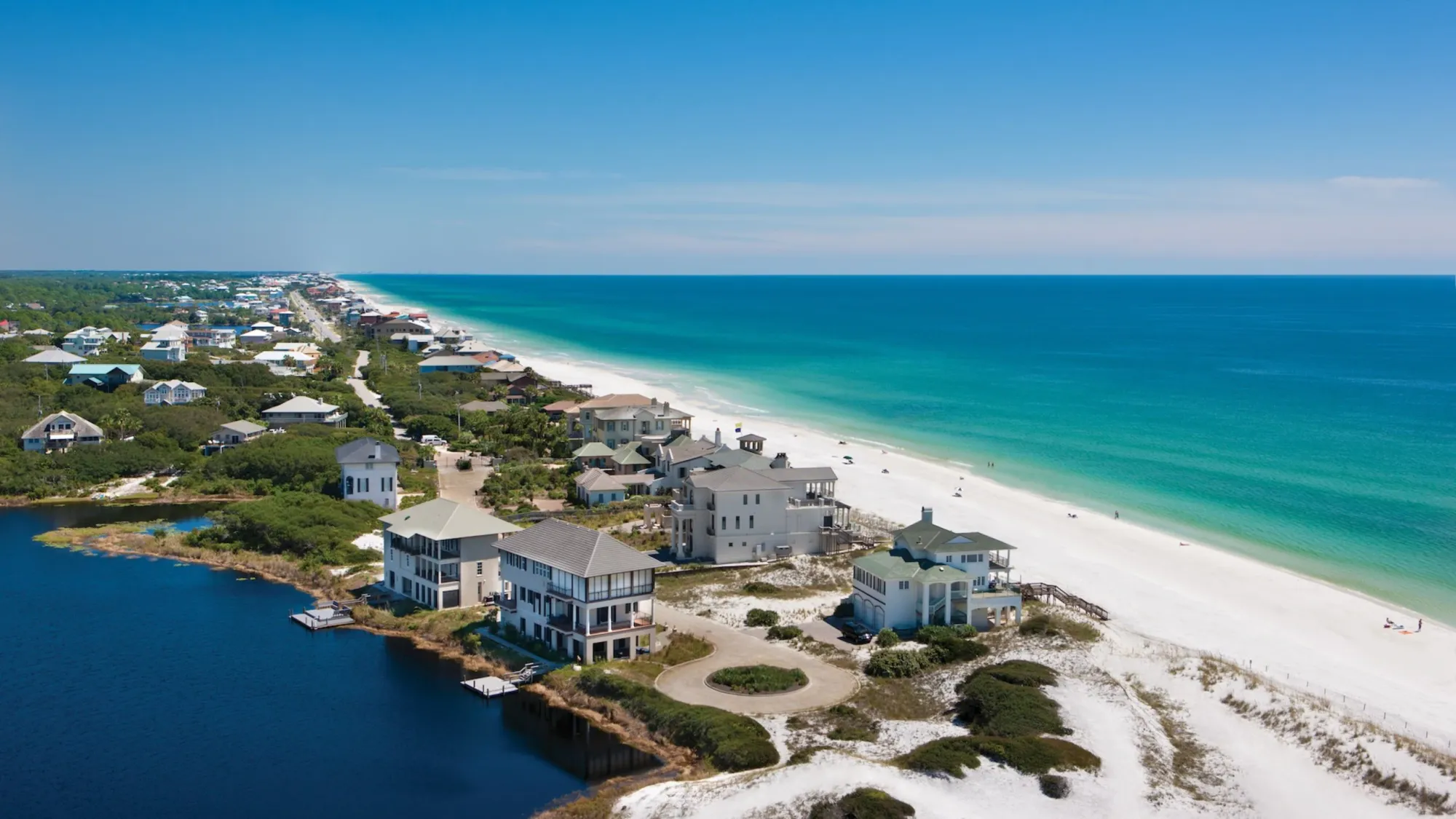 Santa Rosa Beach and the entire "30A" strip between Destin and Panama City is a fast-growing and popular, panhandle region with an almost non-existent violent crime rate.
The beaches in this region are often referred to as the "Emerald Coast" due to the gorgeous, turquoise blue-green gulf waters. Nearby Destin is a gem along the gulf coast and is one of the larger cities along the panhandle. The Destin and Walton County area are part of our list of most conservative cities in the US.
View Homes For Sale in Santa Rosa/Destin, FL
8.  Windermere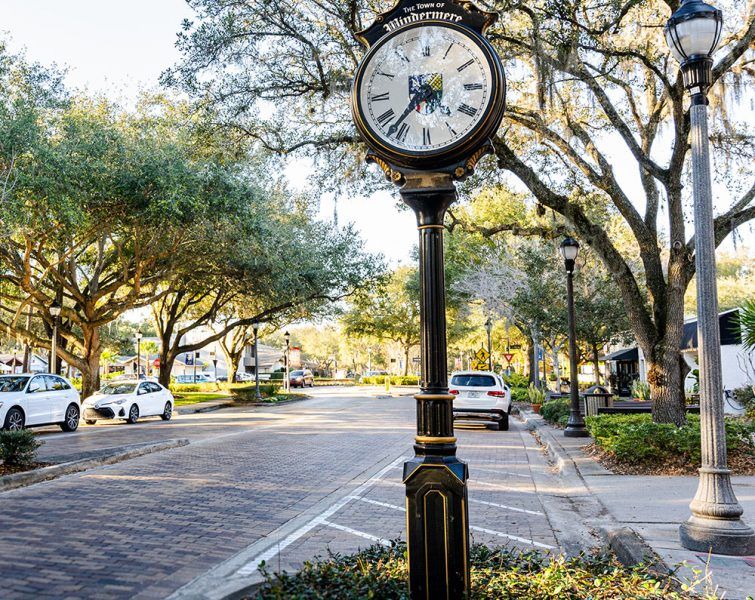 Windermere is on the westerns side of Orlando, which recorded a steady growth projection before the pandemic hit. Windermere also makes an appearance on our list of best suburbs in Orlando. Orlando has long been known to be the perfect tourist destination thanks to Disney World, the winter sun, and Universal Studios, but it's also an affordable and family-friendly area of the state.
But moving here to live will offer you much more than just the attractions. Orlando is ideal for people who are looking for a job, as it is leading in terms of job growth in the U.S. Windermere has a median home value in the high $500,000's making it slightly more expensive than the broader Central Florida market and Orange County region.
9.  Sanibel Island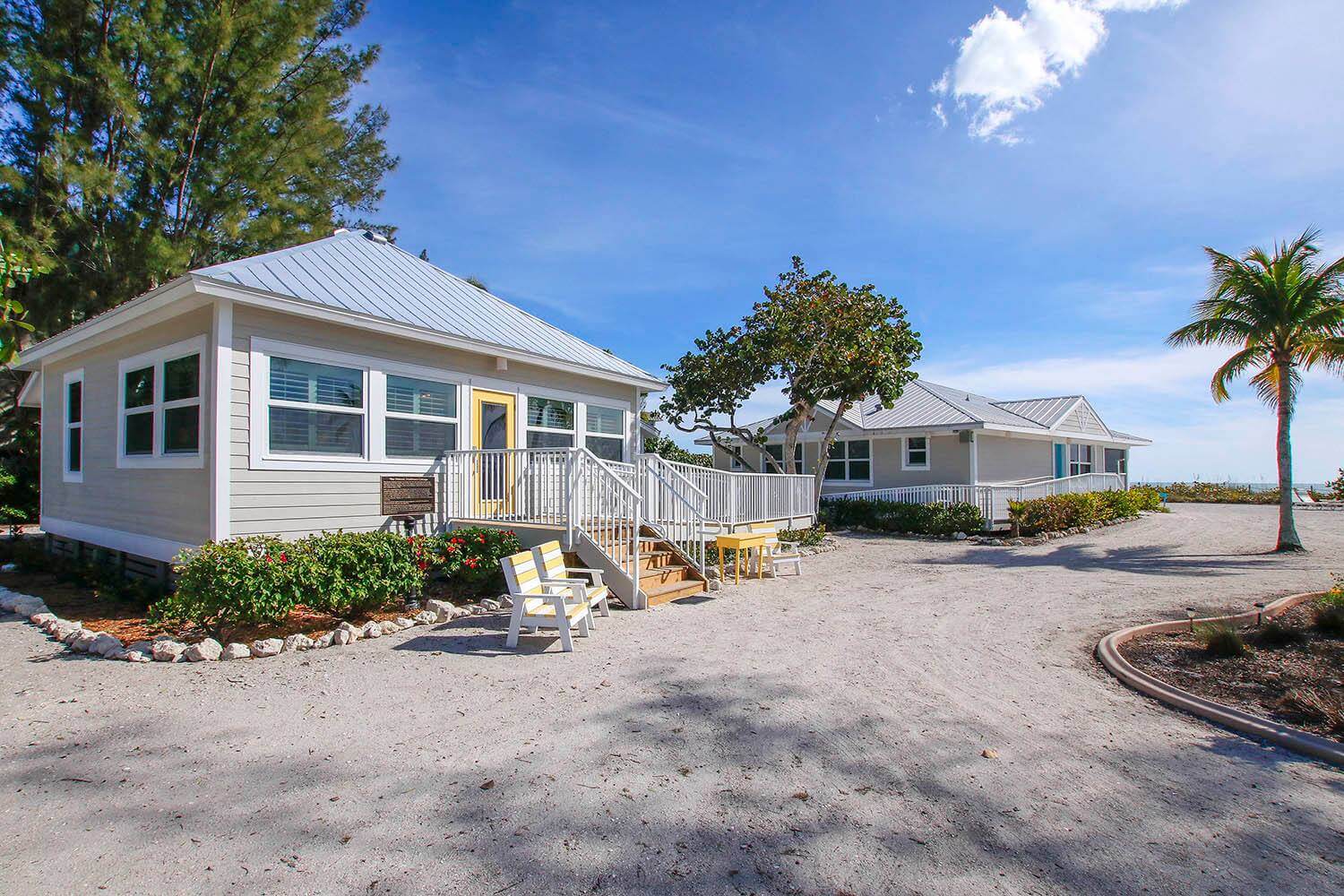 Sanibel Island in located in southwest Florida, is known for its gorgeous sunsets and Gulf beach waters. It's one of the few islands that runs perpendicular to Florida's coastline, resulting in unique seashells that wash ashore and are truly one of a kind.
Fewer than 7,000 people reside on the small island, but this quiet community has great beaches, a fishing pier, a 19th-century lighthouse, a national wildlife refuge, and a boardwalk winding through marshes, so visitors will find plenty to do here during a relaxed getaway. It also has virtually no violent crime and an extremely low property crime rate.
10.  Sarasota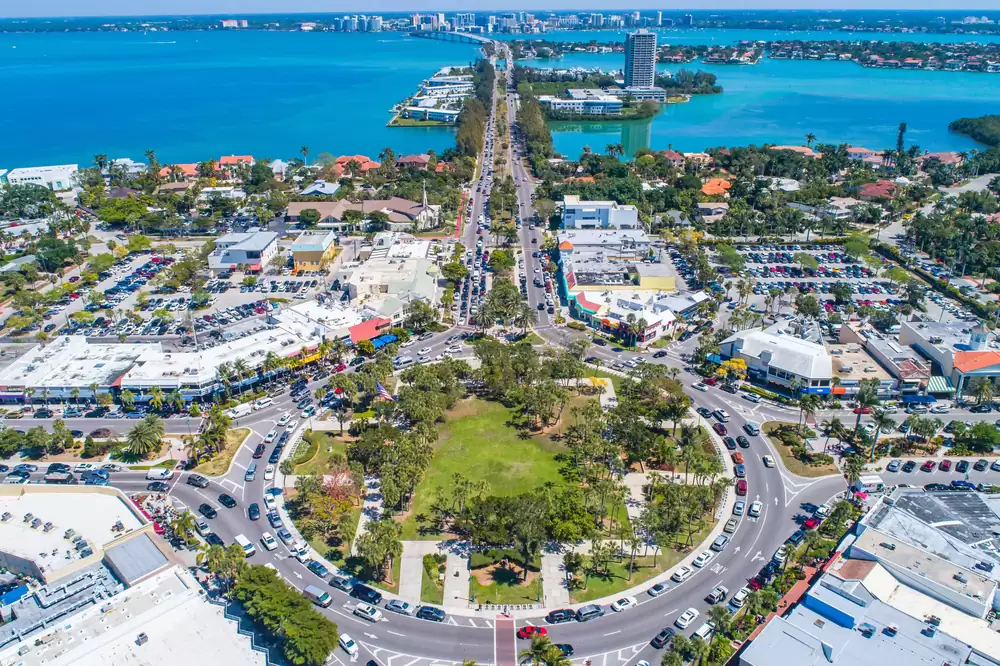 Another great place to move to when you're looking for the best places to raise a family is Sarasota. With a population of about 55,000, Sarasota and nearby Fort Myers, this west Florida city sits on the Gulf of Mexico and is a large enough city to offer all the amenities you'd expect from a big beach town.
Sarasota is also featured on our list of best overall places to live in Florida.
Conclusion
There you have it! If you're looking for the safest cities in Florida, you have plenty of choices to make from the list above. If you're looking to retire after many years of work, you can choose a quiet city surrounded by beach life and several golf courses. If you're a young professional looking to build your career and grow your family, move to a vibrant place with tons of employment opportunities.
If you're already located in Florida and considering selling a home, learn about the real estate agent commission in Florida and how SimpleShowing can help you save money on Realtor fees.