Where is 30A Florida?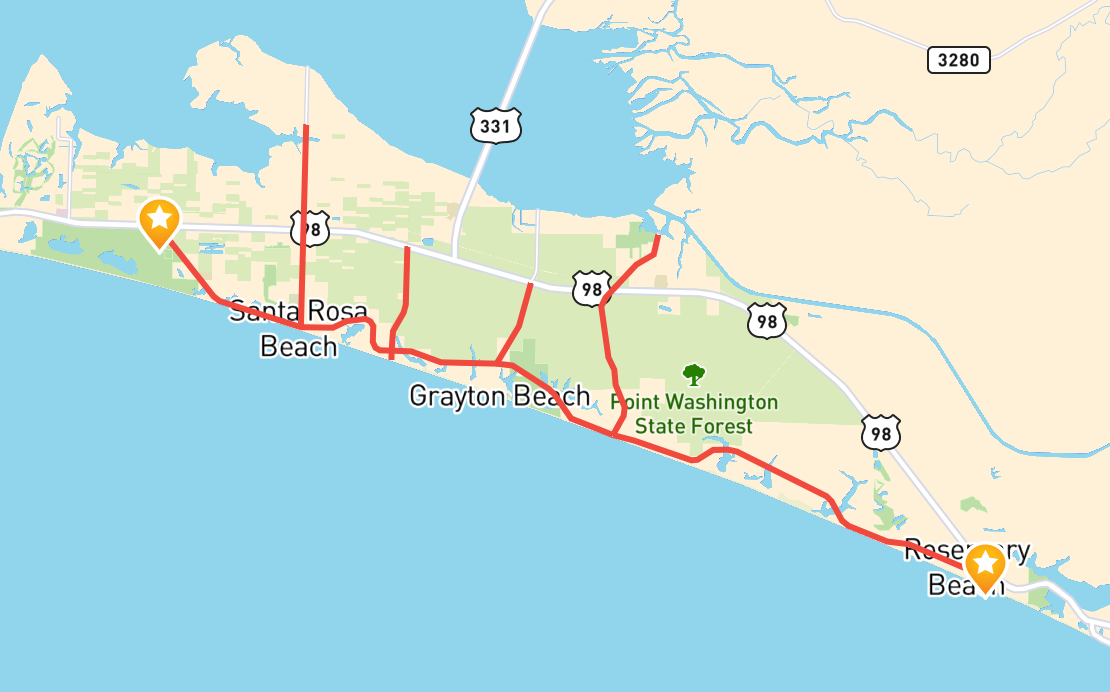 Nov 28, 2023
Highway 30A refers to a state highway that traverses along the gulf coast of Florida from Okaloosa County into Walton County, FL.
Tucked away in the Florida panhandle lies a stunning coastal treasure known as Scenic Highway 30A, often referred to simply as "30A." This enchanting stretch of northwest Florida is nestled between Panama City Beach and Santa Rosa Beach in South Walton County, and boasts a vibrant array of picturesque beach towns, each with its unique charm.
Where is 30A in Florida?
Specifically, 30A in located in Walton County Florida and begins near Grayton Beach and travels east to Rosemary Beach.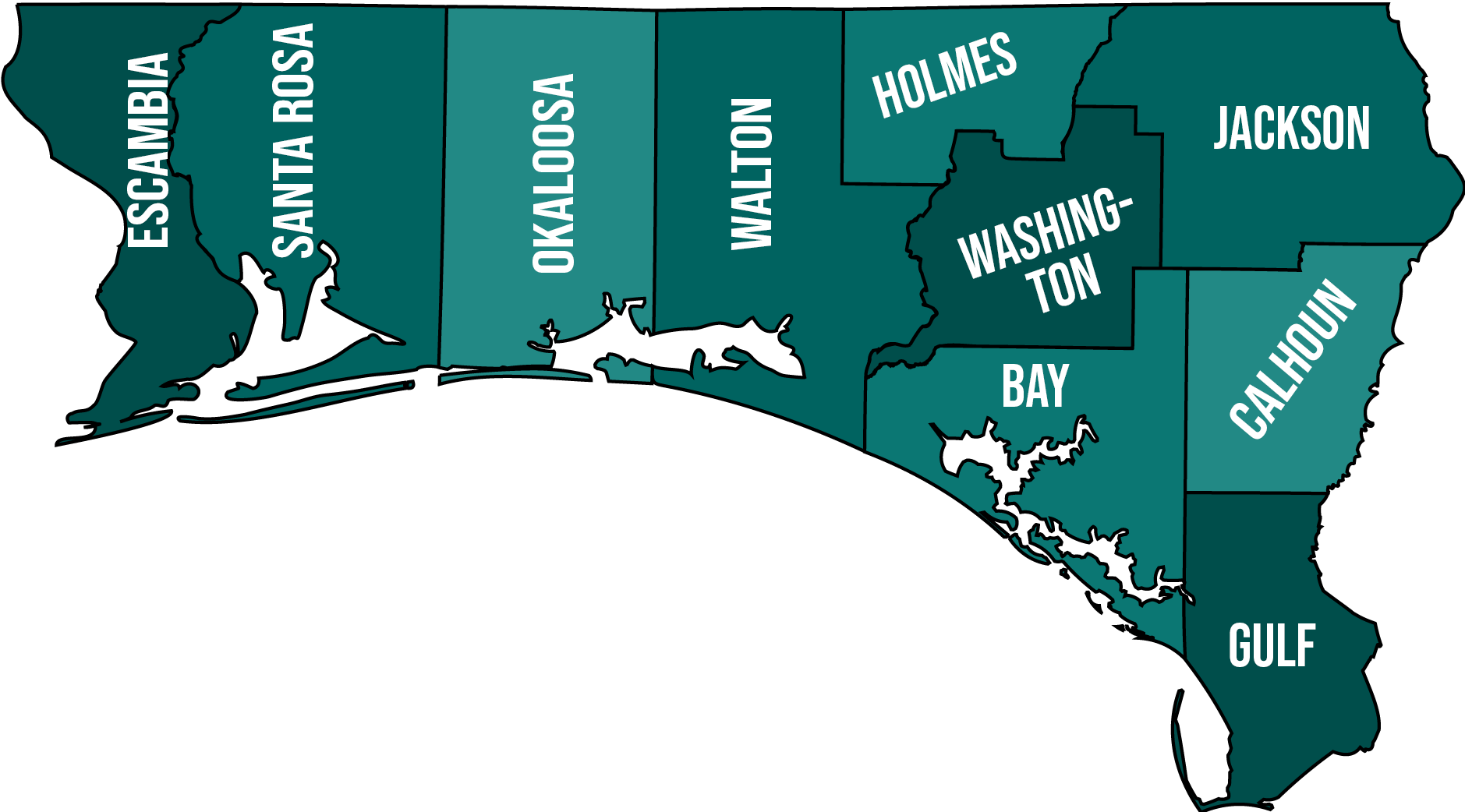 What is 30A?
The highway is used by locals to describe the beaches in the South Walton (or SoWal) region of the Gulf. Located centrally along 30A is a beach town called Seaside - a popular beach destination among visitors from across the Southeastern US.
Scenic Highway 30A is an impressive 24-mile county road that meanders through the heart of the famed Emerald Coast, connecting a series of charming beach communities, such as Seaside, upscale Alys Beach, Grayton Beach, Blue Mountain Beach, and Inlet Beach. With its idyllic landscapes and pristine beaches, it's no wonder 30A has become Florida's best kept secret.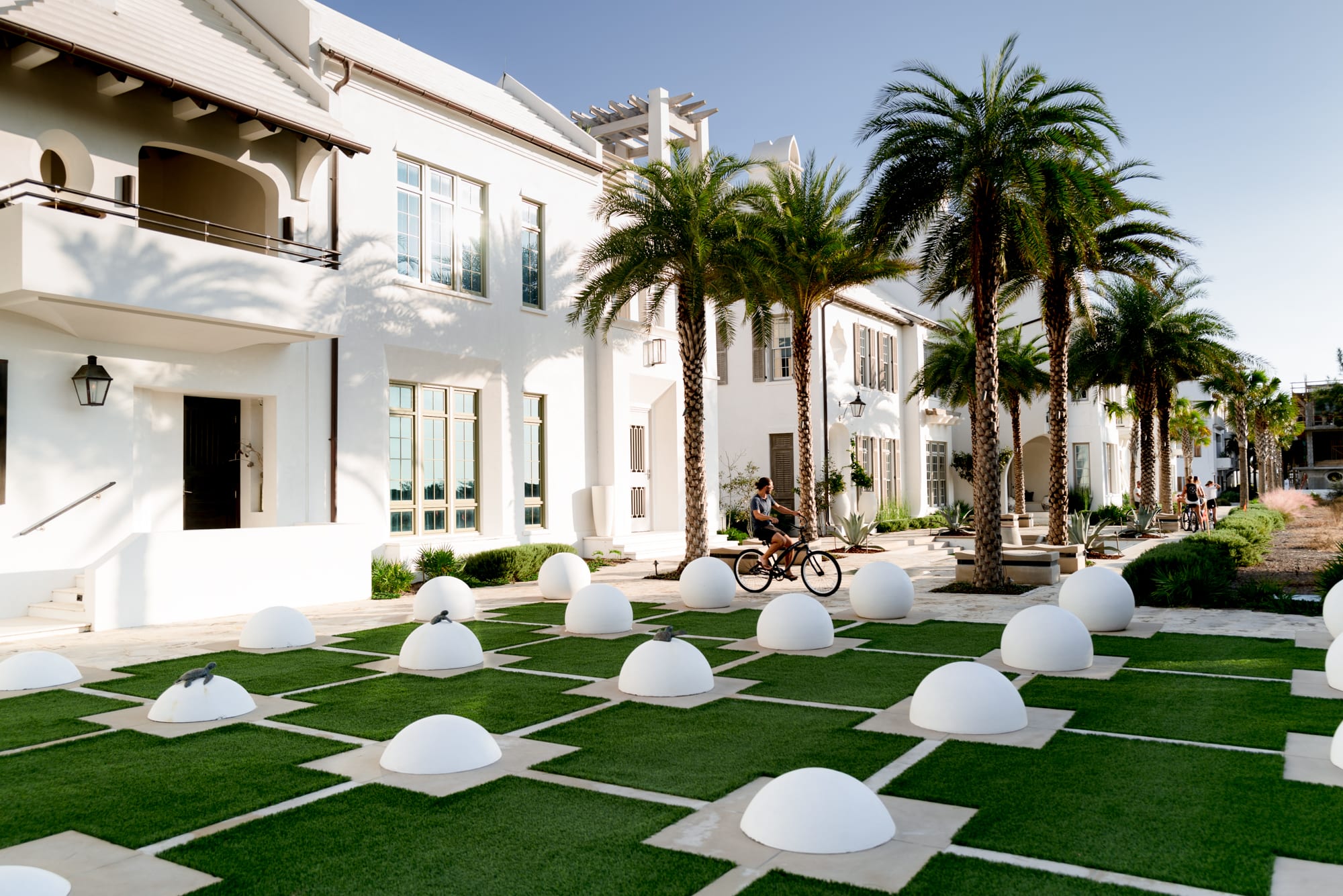 Visitors to 30A are captivated by the area's serene beauty and natural attractions, such as the sprawling Deer Lake State Park and Grayton Beach State Park, which offer unspoiled expanses of white sandy shores, lush dune ecosystems, and crystal-clear waters. The area also features the tranquil Western Lake, a coastal dune lake that provides a serene backdrop for outdoor enthusiasts and nature lovers alike.
Beach towns such as Seagrove Beach, Seacrest Beach, and Dune Allen Beach are home to some of the best golf courses in the region, attracting golfers from far and wide to experience the lush greens and unparalleled views of the emerald waters. The beach communities along 30A pride themselves on their laid-back atmosphere and charming architecture, making them the perfect destination for family vacations, romantic getaways, or solo trips.
Conclusion
Scenic Highway 30A in Florida is not just a destination but a journey through some of the most beautiful beaches along the Gulf of Mexico. The white sand beaches of this region are a true testament to nature's beauty, making 30A a perfect spot for those seeking a tranquil escape or an adventurous outdoor experience. From the rental cottages in Watersound Beach to the vibrant food trucks along South Walton Road, 30A offers a diverse array of attractions. Vacation home rentals here provide an ideal base for exploring the surrounding areas, whether you're interested in live music events, amusement parks, or simply soaking in the scenic beauty of the Gulf.
Centrally located in the heart of Florida's Emerald Coast, 30A is more than just a road; it's a master-planned community that captures the essence of coastal living. Its beautiful beaches, combined with the unique character of each beach town along the route, make it an irresistible destination for tourists and locals alike. Whether it's enjoying the serene environment of Watersound Beach, exploring the local cuisine, or engaging in various water sports, 30A presents a world of opportunities for relaxation and adventure. This picturesque stretch of Florida is a hidden gem, offering an unforgettable experience to all who visit.