The Future of Proptech: 5 Trends to Watch with Kurt Uhlir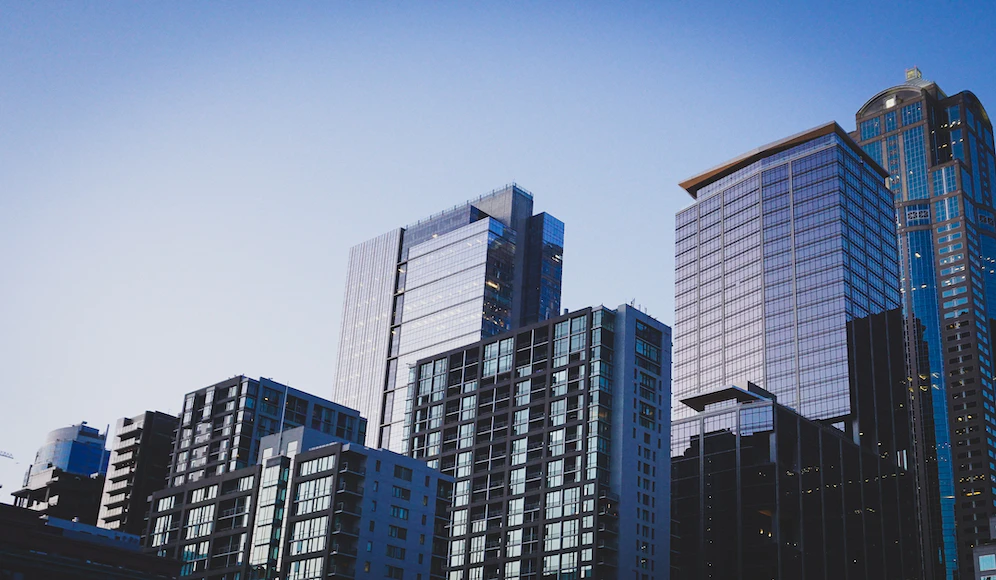 May 10, 2023
Every day, more and more changes are being made in the real estate sector. The potential for proptech (property technology) is growing in lockstep with the advancement of technology. This development expands the real estate market's options, making it more streamlined, efficient, and user-friendly. Kurt Uhlir is a seasoned real estate expert who is interested in the development of proptech. He predicts the following five developments will influence the growth of property technology.
Artificial Intelligence (AI)
AI is especially helpful in large-scale development projects where data analysis is crucial since it can be used to complete complex jobs faster and more correctly than humans.
AI can be utilized, for instance, to offer insights into market patterns for a specific area, assisting developers in making better investment decisions. Before committing to a project, developers might utilize AI to examine financial data and other market indicators to assist them in discovering potential risks and opportunities.
AI can even be included in the marketing process to target potential customers. By employing machine learning algorithms, developers and agents can create customized communications for potential customers more likely to convert. According to proptech expert Kurt Uhlir, developers may save a ton of time and money by employing predictive analytics Irrespective of the scope of the project, and you may employ affordable AI tools to develop more effective marketing campaigns. Knowing how to use and evaluate the data produced by AI properly is crucial.
AI is also applicable to other services, such as security and property upkeep. Developers can automate tasks that are often performed manually, including scheduling maintenance or inspection visits, by employing algorithms. Technology reduces the need for physical labor and repetitive chores, and this could ultimately save time and money.
In addition to this, AI can be applied to property management. Sensors and cameras could be installed throughout buildings to track temperature, humidity, and movement. AI algorithms could then process these readings to spot possible problems before they materialize.
If you want to give tenants a more tailored experience, you might take it into account. AI-powered chatbots could be used to offer services like question-answering or help with the booking process. Investors always want to perform thorough property research, and this is where artificial intelligence enters the picture. You'll not only be able to make better judgments thanks to it, but you'll also be able to save time and money.
As AI grows increasingly ingrained in the sector, it is anticipated that it will play a significant role in proptech in the future. Since machine learning algorithms are becoming more complex, developers will probably be able to use this technology in a variety of tasks. AI can be utilized to automate some of the tedious property management activities.
Another area where AI is making significant strides is in the field of image generation. Tools like Picsart's AI-powered image generator can create unique, high-quality images that can be used in marketing, advertising, and other visual content. This not only saves time and resources but also allows businesses to stand out with original visuals that reflect their brand.
It's also important to note that project developments occasionally require customization, and AI can be utilized to generate unique solutions for particular requirements quickly. For instance, a developer can employ machine learning algorithms to produce more effective designs if working on a sizable project that calls for numerous buildings or structures.
You need a technology deployment plan and a clear picture of anticipated outcomes. Proptech will remain a beneficial tool for both developers and investors after accounting for all of these considerations.
CRM for Real Estate
In this age of digital marketing and customer relations, real estate firms must utilize CRM (Customer Relationship Management) systems to generate and manage leads, track clients, measure results effectively, and offer tenants personalized services. With the right technology in place now, companies can anticipate a progressive future that demands these solutions.
This system allows you to promptly and efficiently address regular queries, recommend maintenance or repairs when necessary, and keep your tenants fully informed of any communications from you. With this thorough aid, customer contentment is sure to skyrocket.
With the aid of a CRM system, property managers can cut back on time and funds while simultaneously providing tenants with first-class customer service. Not only that, but landlords gain access to organized operations which permit them to get an inside look into market tendencies. Automating daily activities lets investors save both money and energy. It's truly a win-win situation.
Furthermore, by understanding consumer conversations and feedback, investors can gain insight into what tenants really desire to create more profitable plans for future deals. Property owners should take advantage of CRM systems to monitor customer interactions and recognize areas that need improvement. This could be anything from altering the website or improving upon the physical property itself.
By equipping themselves with the proper knowledge, property managers can leverage CRM systems to build marketing campaigns tailored explicitly toward their ideal clientele. Following this plan of action allows landlords to maximize their return on investment and distinguish themselves from the competition.
Property owners can monitor their portfolios and look for prospects for growth using these tools. Investors are better equipped to close more lucrative agreements if they modify their strategies in response to the data gleaned from each investment.
Accurate and trustworthy data are necessary to ensure a successful investment in rental property since renters need safe and comfortable living circumstances. They will be able to locate residences that are most precisely tailored to satisfy the needs of each specific tenant if they have the correct information.
Property owners need not worry about being left behind in a quickly-evolving market; with the help of data and an efficient CRM system, they can stay competitive and remain atop the game.
Analytics of Data
A further way that proptech may help investors and developers is through data analysis. Data analytics can reveal data regarding market trends, demographics, and even regional economic conditions. The development of pricing, marketing, tenant selection, and other strategies can then be done using the information provided.
Furthermore, data analytics can be employed to forecast any prospective risks before their occurrence, granting developers the foresight needed for devising successful plans. For developers, this form of analysis is indispensable when it comes to figuring out if a rapid increase in local market prices will endure or be a brief flutter that should be sidestepped.
By leveraging the power of data analytics, developers can gain valuable insights into their projects' success. This enables them to identify which strategies are effective and which need refinement, giving them feedback that boosts outcomes even further. Analyzing multiple initiatives provides an all-encompassing view so that decisions are based on as much information as possible.
Unlock the true potential of your project with data analytics to recognize opportunities for growth and ensure success at each step. Leverage this data at the start of your development process to garner feedback from prospective customers and create tactics that will maximize tenant satisfaction.
On the other hand, as a real estate consumer, you can leverage data analytics to spot potential risks and make more informed choices about properties that interest you. By examining the existing market trends in that particular region, you will be able to determine if an investment is too dangerous or likely to bring returns. This understanding of current dynamics, from powerful insights, helps secure your investment decisions for long-term gains and success.
Accomplishing a rigorous evaluation demands plenty of data prior to commencing any processing on the database. This methodical approach to collecting information will translate into an unparalleled, accurate analysis.
A plethora of powerful insights and knowledge can be obtained through surveys, focus groups, and interviews. Subsequently, analyze the data with advanced software programs like Tableau or Excel to categorize it into distinct segments giving you a greater understanding of what potential clients or tenants are looking for in their home search.
As buyers and real estate developers arm themselves with pertinent data, the future of Proptech will continue to shine brightly. Clients can provide insights that allow investors and developers to make more educated investment decisions based on all relevant information available to them.
For example, when taking charge of a shopping mall management project, doing research on local market tendencies and what tenants need can help you quickly and precisely pick tenants. Knowing such details will also reduce the risk of stocking too much or running out during this process.
Virtual Reality
VR involves putting on headsets like the Oculus Rift and submerging users in a virtual world. Because it can be utilized to create an interactive experience of what a property looks like and how it would feel to live there, this technology is quite advantageous for the real estate industry.
Potential buyers or investors can "walk" around houses without being there. In the long term, this saves time, money, and effort. In order to generate interest in pre-sales, developers might use this technology to make virtual tours of their properties before they are even finished.
This is the process of using 3D models to produce a realistic illustration of a house's possible design and decor options. Buyers will find this even more helpful because it gives them a clearer picture of what the home might look like even before any significant modifications are made. By bypassing geographical limitations, the buyer can now view properties from any corner of the world with ease.
Unlock the full potential of virtual reality (VR) by creating realistic home tours that showcase a property's interior and exterior design, simulate future uses for certain features, and even provide an all-encompassing experience. You may vividly depict your clients' visions by using VR's visualization capabilities, which are leading the way.
In contrast, applying AI (artificial intelligence) in a more complex manner can assist in making recommendations for the ideal property renovations that should be made. This study can help investors and purchasers by giving them essential information on how to maximize the return on their investment. For instance, it can suggest improvements or renovations that will raise the property's worth.
Developers can make well-informed judgments that will maximize their return on investment by using augmented analysis. Also, this thorough examination can offer insights into how a development project is progressing and notify them when changes are required to keep within a set budget and timetable.
Future VR developments may allow for the construction of entire virtual cities using 3D models and analytics. Developers would have a previously unheard-of chance to produce products securely and effectively while cutting costs simultaneously.
Real Estate Drones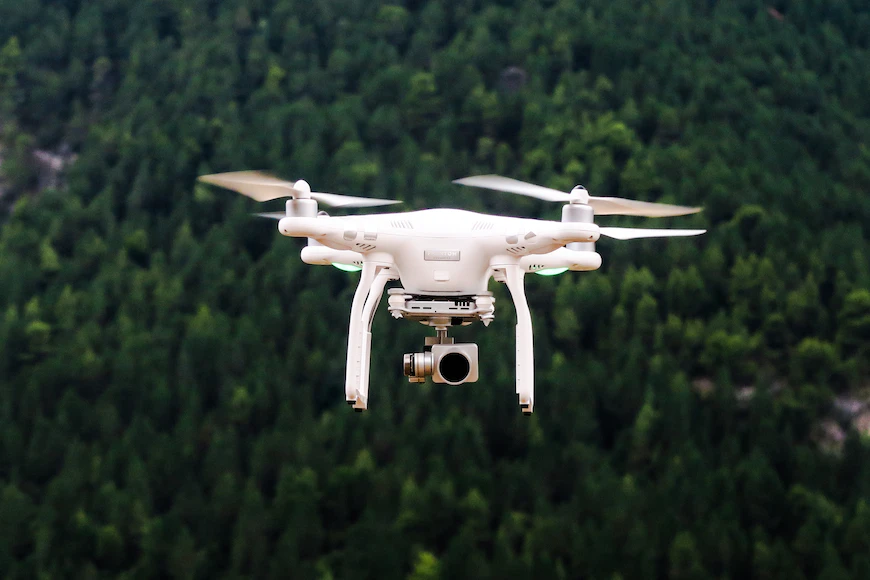 Drones can gather data and images in a fraction of the time it would take humans to do so, making this technology one of the most promising prospects for proptech. With the use of this, properties might be thoroughly inspected to determine their state and any damages that require repair or redevelopment.
In-depth maps of the property and its surroundings can be made using the information collected by drones. These maps can then be used to both better manage the property and spot any possible dangers that might be there. Drones for real estate are particularly helpful for evaluating rural properties or those with challenging terrain that is difficult for people to access.
This technology can aid in accelerating, streamlining, and lowering the cost of the evaluation and management of the real estate. Buyers and investors can better understand the precise condition of the premises because the camera shows the property from every perspective. Without drone technology, this would require a lot more time to evaluate.
To fully utilize these technological marvels, you must be aware of the many proptech applications and their various features. As a result, deploying real estate drones has a variety of approaches; somewhat, your plan must be customized to the requirements of each individual development project.
Real estate brokers and agents can give prospective purchasers aerial images of the homes they are interested in by employing drones. Because of this, it is simpler for buyers to know what to anticipate from the house before making an offer. You, the buyer, must still view every frame of video these drones have recorded to assess their condition precisely.
In addition to property inspection, drones have a wide range of other uses that could revolutionize data visualization and analysis. These techniques could be used, for example, to create three-dimensional images of structures. They might also provide current information on active international projects.
Proptech is paving the way for the future of the real estate, offering a range of advanced solutions to make ownership more simple and productive. Property owners and developers who stay abreast of current trends will be in an ideal position to capitalize on them, thus securing their success in this highly competitive market. With its dedication to data analytics, CRM platforms, and other cutting-edge technology advances, there's no denying that Proptech has become one of the most dynamic drivers behind today's real estate industry innovation.