Top 5 Robotic Vacuums for a Cleaner Home in 2023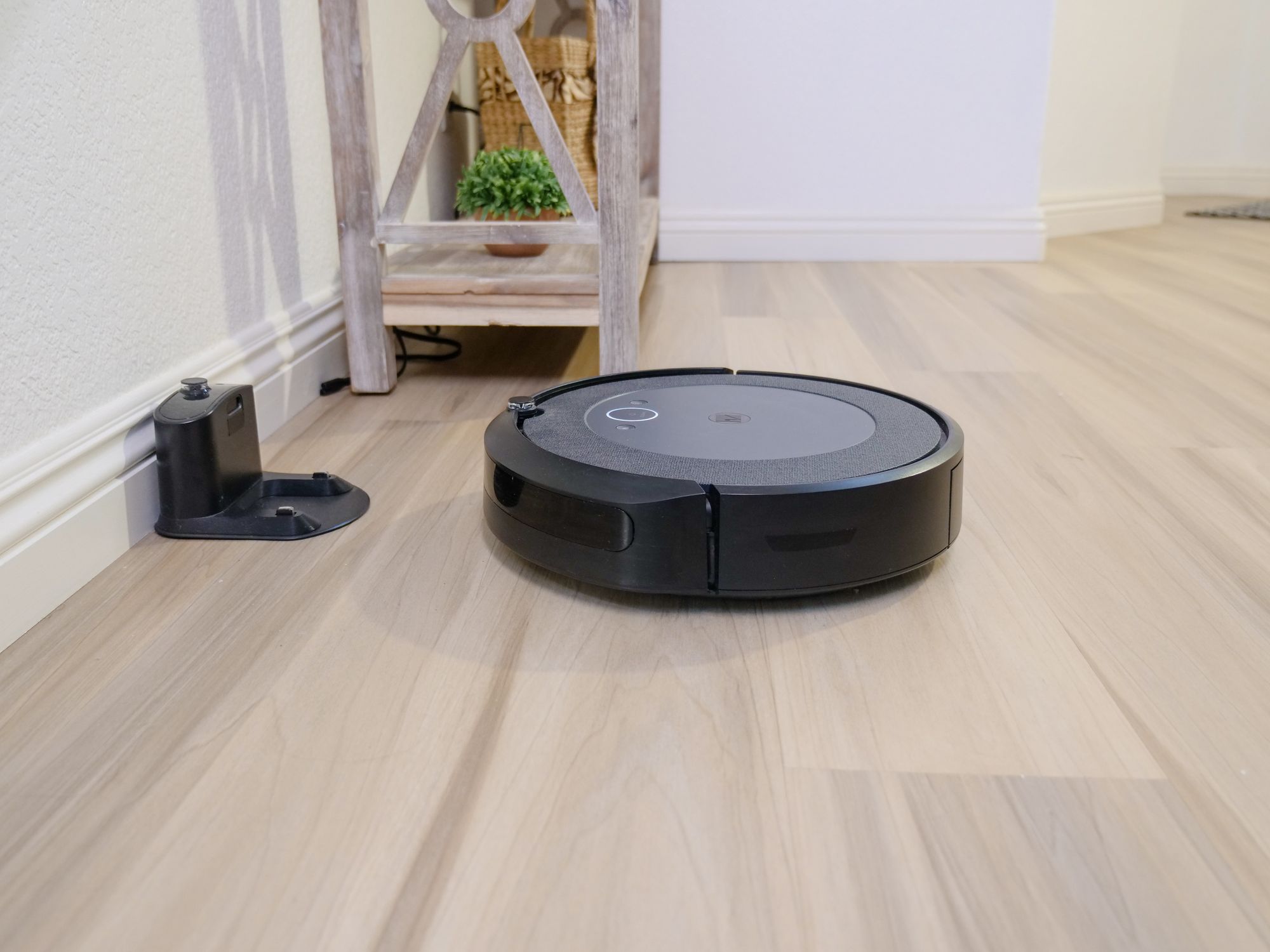 Apr 21, 2023
Are you tired of manually vacuuming your home? Robotic vacuums have become a popular choice for homeowners looking to simplify their cleaning routine. These smart devices navigate your home, sucking up dirt, dust, and debris with minimal effort required from you.
In this article, we'll explore the top robotic vacuums in 2023, discussing their features, benefits, and why they deserve a spot in your home.
The Benefits of Robotic Vacuums
Robot Vacuum Cleaner for Targeted Room Cleaning
Time-saving
Robotic vacuums handle the vacuuming for you, freeing up time for other tasks or relaxation. Schedule cleaning at specific times for consistent cleanliness without manual intervention.
Intelligent Navigation and Mapping
Advanced technologies, such as mapping and obstacle avoidance, contribute to a more efficient and thorough cleaning process. These devices can effectively reach difficult-to-access areas like under furniture and tight corners as well as other virtual no-go zones.
Pet-friendly Options
Some robotic vacuums are specifically designed to tackle pet hair and dander, reducing allergens and keeping your home cleaner and healthier.
Improved Air Quality
Most robot vacuums feature HEPA filters, which can capture small particles and allergens, further enhancing their ability to maintain a clean and healthy environment.
Energy Efficiency
Robotic vacuums often use less power compared to a traditional vacuum cleaner, contributing to a more energy-efficient home.
Our Picks for the Best Robot Vacuums
Best Robot Vacuum Cleaner
The iRobot Roomba i3+ is a powerful and efficient robotic vacuum that offers excellent performance and convenience. Its intelligent navigation system maps your home to ensure thorough cleaning, while its 10x suction power compared to the Roomba 600 series guarantees effective dirt and debris removal.
Notable features:
Automatic dirt disposal with Clean Base
Customizable cleaning schedules
Compatible with iRobot Genius App and voice assistants like Alexa and Google Assistant
Dual multi-surface rubber brushes and high-efficiency filter
With its exceptional performance and self-emptying capability, the iRobot Roomba i3+ is an excellent option for busy homeowners.
The Roborock S6 MaxV is known for its advanced navigation and obstacle avoidance technology. It uses LiDAR and dual cameras to create a detailed map of your home, while its ReactiveAI allows it to detect and avoid obstacles like pet waste, cords, and small toys.
Notable features:
2500Pa strong suction power
Adaptive routing and selective room cleaning
Long-lasting battery with up to 180 minutes of runtime
Mopping capability with adjustable water flow
With its smart technology, powerful suction, and mopping capabilities, the Roborock S6 MaxV is a versatile and efficient cleaning solution.
The Eufy RoboVac 11S is a budget-friendly option that doesn't compromise on performance. Its slim design allows it to clean under furniture with ease, while its BoostIQ technology increases suction power when needed for a thorough clean.
Notable features:
1300Pa suction power
Quiet operation at only 55dB
Up to 100 minutes runtime
Automatic recharging and drop-sensing technology
For those seeking an affordable robot vacuum that delivers reliable cleaning, the Eufy RoboVac 11S is an excellent choice.
The Neato Robotics D7 Connected is a powerful robotic vacuum designed for homes with pets. Its unique D-shape design allows it to efficiently clean corners and edges, while its LaserSmart technology maps and navigates your home with precision.
Notable features:
70% larger brush and ultra-performance filter for pet hair
Zone cleaning and multiple floor plan mapping
Integration with Neato app, Amazon Alexa, and Google Assistant
Up to 120 minutes of runtime
Pet owners seeking a robotic vacuum that can handle pet hair and dander will appreciate the Neato Robotics D7 Connected's capabilities.
The Ecovacs Deebot OZMO N7 AIVI is a high-end robotic vacuum that combines vacuuming and mopping for comprehensive cleaning. Its AIVI technology allows it to identify and avoid obstacles in real-time, while its OZMO Pro Mopping System efficiently cleans various floor types.
Notable features:
3000Pa suction power
Smart Navi 3.0 mapping and navigation
Video manager for remote monitoring and home security
Up to 180 minutes of runtime
For those seeking a robotic vacuum that offers both vacuuming and mopping capabilities, as well as advanced navigation and home monitoring features, the Ecovacs Deebot OZMO N7 AIVI is a top choice.
Factors to Consider When Choosing Your Robot Vac
Self-Emptying Robot Vacuums and Other Robot Vacs
With so many options available, selecting the perfect robotic vacuum for your home can be a daunting task. To make the decision-making process easier, consider the following factors:
Home Size and Layout
Consider the size and layout of your home, as well as the type of flooring you have. Larger homes may require a robotic vacuum with longer battery life, while homes with multiple floor types may benefit from a device that can seamlessly transition between carpets and hard floors.
Pets
If you have pets, opt for a robotic vacuum specifically designed to handle pet hair and dander. Look for models with larger brush rolls and HEPA filters to effectively remove allergens from your home.
Budget
Robotic vacuums come in a wide range of prices, from budget-friendly options to high-end models. Determine your budget and prioritize the features that matter most to you, such as powerful suction, advanced navigation, or mopping capabilities. There are affordable robot vacuums that will fulfill your cleaning needs as well as fit into your budget.
Smart Home Integration
If you have a smart home ecosystem, look for a robotic vacuum that can seamlessly integrate with your current setup. Compatibility with voice assistants like Amazon Alexa and Google Assistant can provide added convenience and ease of use.
Maintenance
Consider the maintenance requirements of different models, such as filter replacements, brush cleaning, and dustbin emptying. Some robotic vacuums come with self-emptying capabilities, making maintenance even easier.
Conclusion
Self-Emptying Robot Vacuum
Robotic vacuums have become an essential part of modern households, offering unparalleled convenience and efficiency. By investing in one of the top models, such as the iRobot Roomba i3+, Roborock S6 MaxV, Eufy RoboVac 11S, Neato Robotics D7 Connected, or Ecovacs Deebot OZMO T8 AIVI, you can revolutionize your cleaning routine and enjoy a cleaner home with minimal effort.
Robot Vacuum and Power Cords
Whether you're seeking a budget-friendly option, a device designed for pet owners, or a robotic vacuum with advanced features, there's a perfect choice for you on this list. Don't hesitate to enhance your cleaning experience and make your life easier with a robotic vacuum.