Here Are the 5 Best Areas To Live in Tampa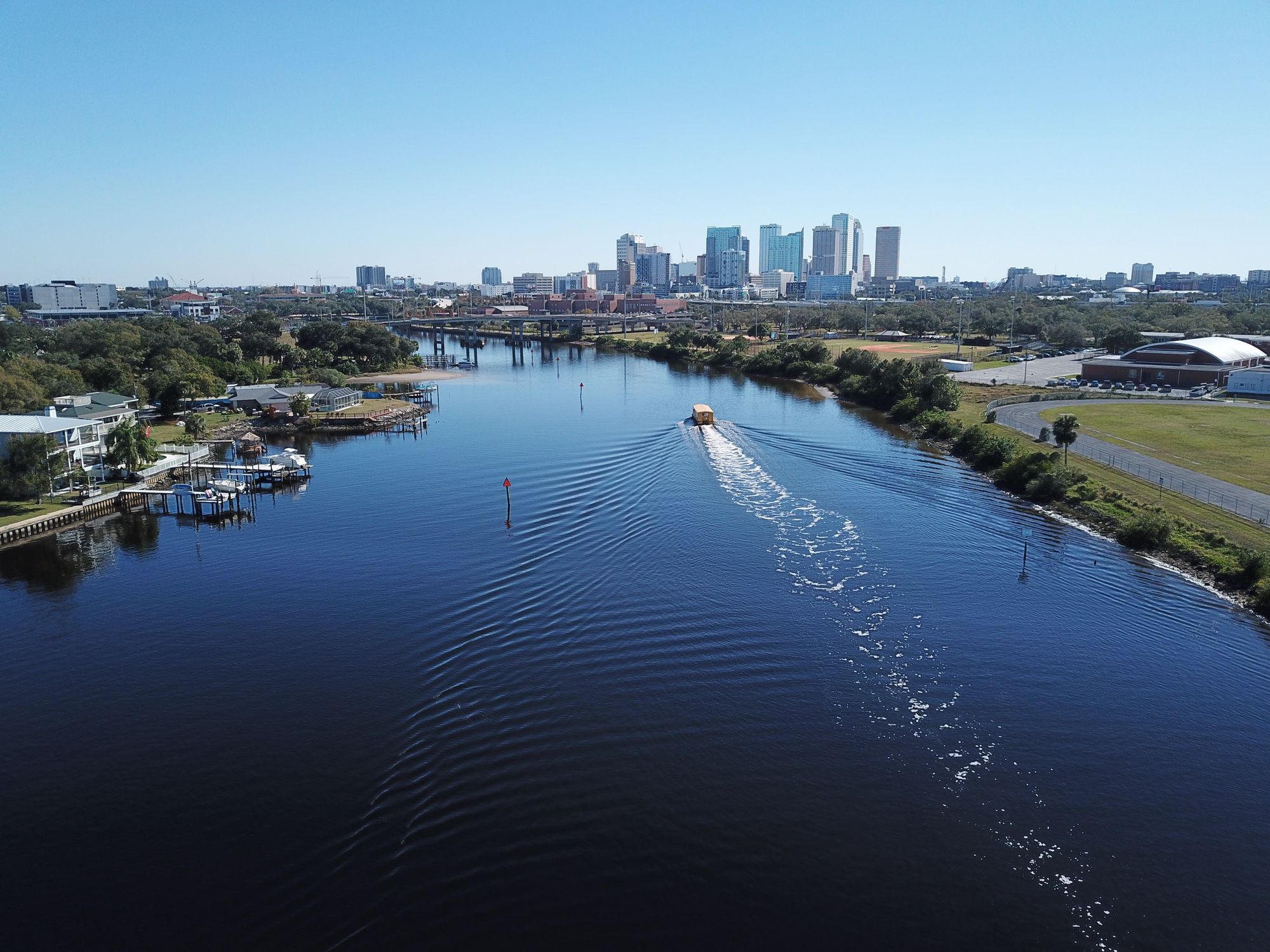 Apr 7, 2021
There's no denying that Tampa, FL, is a beautiful place to live. With warm weather, ample sunshine, and some of the best homes you'll see on the east coast, Tampa is idyllic in many ways. Before the pandemic, Tampa's economy was in fantastic shape, and there's little reason to suspect that it won't rebound once COVID-19 starts to subside. However, like most Florida places, picking one of the best areas to live in Tampa is your key to being happy with your new home.
Here are the top five places you'll want to consider if you're moving to this fabulous city!
Downtown Tampa
Tampa's downtown area wasn't always a desirable place to live. Like many major metro areas, Tampa had a lot of issues once the workday ended. Everyone would leave their offices, head home, and there weren't too many living options downtown.
That's now changed, thanks to revitalization efforts. The Tampa Riverwalk is a beautiful place to walk, relax, and catch a bite to eat. If you enjoy boating, you can get paddle-boards and kayaks - frequently a pleasant way to spend the afternoon in this city.
Of course, if you're moving to Tampa for work, living downtown probably means that you can walk to your office. If you're working remotely, being downtown still has its benefits, including being near shops, restaurants, and the Tampa Theatre and Museum of Art.
For young professionals and empty-nesters, this area is tough to beat.
Hyde Park
Although Hyde Park is one of Tampa's pricier places, it also has quite a bit of charm. There are gorgeous, historic homes throughout this neighborhood. It's also a perfect place to raise a family, thanks to its proximity to schools that get 7-8 ratings on Great Schools.
If you're against cookie-cutter homes, Historic Hyde Park is the perfect place for you. Every home tends to look a little different, which gives this neighborhood a feel about it that you won't find elsewhere in this city.
As mentioned, though, it is pricey. Homes here, tend to cost upwards of a million, but, with that said, you do typically get quite a bit of space for that money (3,000 sq. feet or so), so if you have the cash to afford it, it can be a family home that you stay in permanently.
If you're looking to live a little more cheaply in this area, there are condos available for a fraction of the price.
Even though it might be a little pricier, you really can't go wrong with this neighborhood right by the water!
Tampa Palms
On the opposite end of the spectrum, there's the Tampa Palms, a newer neighborhood with more recent housing construction. It has Bruce B Downs running in the middle of it, and you'll find quiet areas on either side.
Tampa Palms is a fantastic place for families. There are plenty of parks and other green spaces nearby. If you want to be outdoors, this is one of the best areas to live in Tampa for you. There's also a wide variety of affordable housing. Some of the homes in this neighborhood are gorgeous, and it's rare to find anything super expensive.
The only downsides are that the schools in Tampa Palms are not quite as good as some of the other places (not bad, but not the best Tampa has to offer), and that, if you work in the downtown area, you'll have a little bit of a commute.
Otherwise, for families, it's hard to beat Tampa Palms. The comparatively affordable housing alone makes this area worth considering!
Ybor City
One of the best areas to live in Tampa, Ybor City has a fascinating history. The city gets its name after cigar-maker Vincente Martinez-Ybor, who founded it in the 1880s. It used to be a thriving area with plenty of immigrants who worked in the cigar factories there. In the 1970s and 80s, automation caused these factories to decline, and eventually, the older workers abandoned them.
When they did, young artists and musicians took up rent there. In the 1990s, some developers realized its potential. That has led to the neighborhood we know and love today.
Since this used to be a working-class area, many of the homes are smaller but still have quite a lot of charm. You'll see many shotgun-style homes in this area, although by now, most have seen significant renovations. On 7th Ave, you'll have plenty of entertainment and dining options, as well.
While more affordable, Ybor City is close to some crime hotspots, so you'll want to pick your location carefully. Your real estate agent can help you choose the best spot within the neighborhood.
Brandon
The last neighborhood on this list is Brandon, which has become a popular community in recent years. Part of its rise in popularity is due to its proximity to the downtown area. It's only 11 miles to the east, which isn't bad, although you will have to pay tolls if you want to take the Selmon Expressway into work every day.
There's a Westfield mall there, TopGolf, and the official training spot of the Tampa Bay Lightning. If you're into ice skating or hockey, Brandon is the spot for you!
Part of what makes Brandon so attractive is its housing affordability. You can easily find a 2,000 square foot home for under $300,000. Additionally, that home will be close to plenty of shops, restaurants, and entertainment options.
Brandon is an area you should consider if you're looking to raise a family in the Tampa area. While it may not be the ritziest neighborhood, it has lots of conveniences and reasonably-priced homes.
The Best Areas To Live in Tampa Are All on SimpleShowing
Tampa, FL, is one of the top destinations for a reason. Fantastic weather, affordable housing, and plenty of sunshine make this an excellent place to live.
If you're interested in moving to the Tampa area, you can check out all these best places on SimpleShowing. You will likely find the home of your dreams and get a rebate on your closing costs at the same time!