8 Things To Do Before You Make An Offer On A House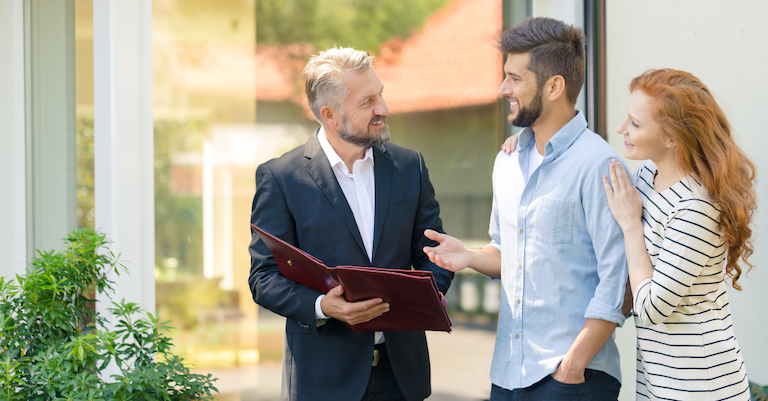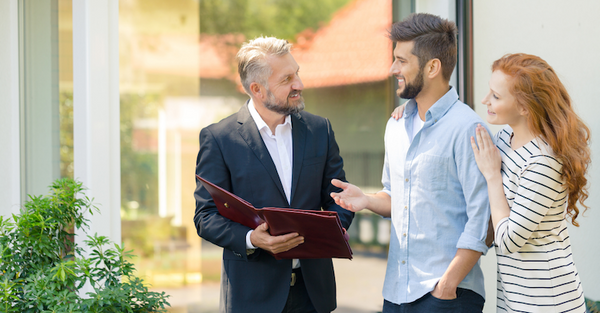 Jun 9, 2023
Making an offer on a home for sale is a big step that takes careful thought and planning. The decisions you make now will impact your finances for the foreseeable future.
It is important to take the time to fully investigate and evaluate all aspects of the sale and the home.
There are essential steps that need to be taken to finance the investment even before an offer is extended. Knowing the local real estate market, the neighborhood, and the home itself will help make sure it is the property and the deal that best suits your circumstances and preferences.
To help make this process easier, we've outlined 8 steps you should take before making an offer on a house to give you the best chance at success.
What Should You Do Before Making an Offer On a Home?
Buying a home is one of the biggest life decisions you will make and likely the largest investment in your family's future.
Before making an offer on a home, take the time to do the things needed to make sure you are fully prepared. The following are 8 steps to take prior to making a formal offer.
Research the Neighborhood and Surrounding Areas
Where the home is located is just as important as how many rooms it has or the size of the back yard. Get to know the neighborhood. Research the school systems, entertainment venues, parks, and shopping venues.
Check the area's latest and historical crime statistics. Investigate the homeowners association and amenities within the community. Map out your commute and visit the area at different times of the day and night to get a complete overview of the neighborhood you are considering moving into on a long-term basis.
Perform Due Diligence on the House
Find out everything you can about the house before making an offer on it.
Compare the costs to similar homes in the area. Find out how much and how long the current owner bought the property, why they are selling, and how long the house has been on the market. Request a detailed history of the home.
Ask your real estate agent to get the seller's disclosures to review the history of the home and any known issues. While the house may be staged and look perfect, there could be some severe problems that you want to make sure you're aware of before you submit an offer.
If you do submit an offer, it is good to add in a due diligence period of 7-10 days after your offer is accepted to have time to complete a home inspection to truly inspect the home.
Evaluate the Local Real Estate Market
Local real estate markets change and adjust to current events. The neighborhood you are looking into may have been quite different a generation ago and may be projected to go through more changes in the decade ahead. Evaluating local real estate trends will give you a better idea of what to expect and help you determine if the home is a good investment.
Do a Complete Walkthrough of the Property
Multiple walkthroughs will allow you to set aside the initial excitement and see beyond the attractive elements that first brought you to the home. Look for the imperfections and flaws that may have been missed when you first looked at the property.
Obtain Utility History and Estimates
Making monthly mortgage payments is only part of the cost of owning a home. Request histories of utilities and other operational expenses so you can get an idea of what your budget will need to include.
Have the Home Professionally Inspected
Before or after you put in an official offer, it is important to have a professional home inspector evaluate the condition of the home. Home inspections are designed to reveal needed repairs or future work. The house should also be tested for potential hazards like asbestos, mold or termites.
Get Pre-approved for Financing
It is crucial to know if you are approved for financing the cost of the home before putting in an offer for it. Getting pre-approval will determine where you stand and how much you can afford.
When you start to get serious about purchasing a home, you should reach out to a mortgage lender to get a pre-approval letter. This letter is typically good for 90 days and will make your offer stand out.
Hire a Real Estate Attorney
Hiring a qualified real estate attorney to represent you in the purchase of the home will protect your assets and make sure you are on the right path. At the very least, a lawyer should be looking over any documents that require your signature.
If you're working with a licensed real estate agent, they will likely have a preferred attorney to connect you with to help with closing.
What Are Some Common Mistakes When Making An Offer?
By the time you get to the point of making an official offer to purchase a home, you will have already spent a lot of time and a lot of work in preparation. Mistakes you make at this point in the process can have long-term financial consequences. The following are some common mistakes to avoid before you put in an offer for a home.
Not Getting Pre-Approved For a Mortgage
The first step in the home buying process is to determine if you can afford it and if so, how much house you can afford.
To qualify for a mortgage, lenders will evaluate your credit score, assets, and ability to generate income. Getting pre-approved signals to the seller and lenders that you will have the money it takes to close and make payments on your home loan.
Offering the Whole Pre-Approved Amount
You do not have to use the total amount you are pre-approved for on an offer.
Simply applying your maximum pre-approved amount towards an initial offer eliminates the ability to negotiate or adjust for fluctuations in interest rates.
Failure to Research Market, Neighborhood, and Seller
If you do not take the time to research the local market, the neighborhood, and the seller, you could wind up being stuck in a bad situation for years. Make sure you know exactly what you are getting into before making an official offer on the home.
Using the Listing Agent for Representation
The seller's agent will have the seller's best interests in mind, not yours. A buyer's agent will represent your interests during the negotiation process and work to make sure you get the best deal for you.
So, before you start searching for a home, you should contact a buyer's agent to represent you in the process. If you work with a SimpleShowing Buyer's Agent, they will give you up to 1.5% of the purchase price ($5,000 on average) towards your closing costs.
Contact SimpleShowing Before Making an Offer on a House
The actions you take today as you prepare to buy a home can impact your finances and personal life for many years to come.
At SimpleShowing, our talented real estate agents can help you make the decisions that are in your best interest. Plus, we'll give you $5,000 on average towards your closing costs.
Before you make an offer on a home that has caught your eye, contact SimpleShowing and speak to a knowledgeable representative today.
Conclusion
Purchasing a house is a major financial decision that calls for meticulous planning and strategic actions. Before agreeing on the purchase price and paying the earnest money deposit, it's imperative to conduct a comprehensive evaluation of the home's history and the local housing market. The asking price might be enticing, but without a comparative market analysis performed by an experienced real estate agent, you could be at a loss.
In a buyer's market, you might have leverage, but a competitive market could potentially inflate the down payment, monthly mortgage payment, and even closing costs. Hence, working closely with your mortgage lender is paramount to understanding these variables and drafting a sensible purchase agreement. It's the initial step to ensuring your mortgage loan is within your financial capabilities when the seller accepts your offer.
Therefore, before you make an offer on your dream house, these considerations are vital. They not only increase your chances of securing your ideal home but also safeguard you from potential financial pitfalls. Ultimately, making an informed decision when buying a house can make the difference between turning a house into a dream home or a financial nightmare.