8 Best For Sale By Owner Websites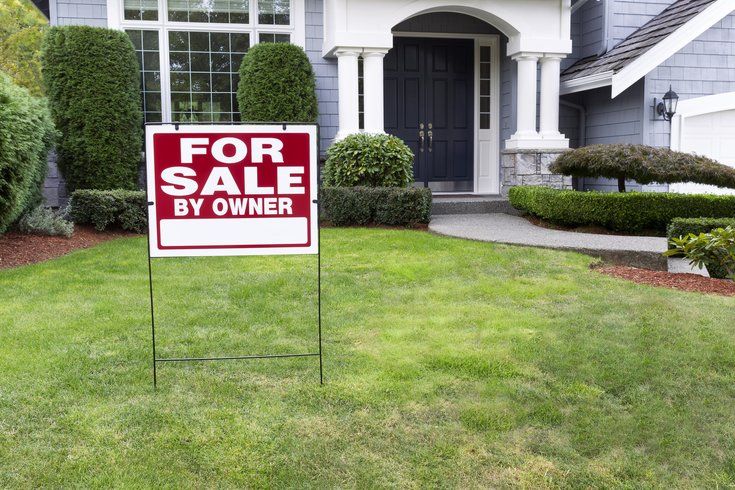 Oct 25, 2022
When you're selling a home, you have two options: hire a real estate agent to handle the sales process for a commission or list the home as for sale by owner (FSBO).
Nearly 20% of home sellers choose the FSBO option, and about 2 of 3 successfully complete a sale without the assistance of an agent, while saving a bundle in agent commissions - about $11,000 on average. While the FSBO route has its benefits, it is highly recommended to understand what you're getting into before you put your home up for sale on your own.
Advantages of For Sale By Owner
When done correctly, the FSBO process can offer some notable advantages over using a real estate agent and paying full commission. Some of the benefits of selling your home yourself are as follows:
The opportunity to make more money. A listing agent typically takes a commission of 3%. When you're selling something as large as a home, this percentage can amount to thousands of dollars that you're able to keep in your pocket by acting as your own agent.
Control over the home listing. When you take over the sales process, you maintain complete control over your marketing strategy and listing price. You don't have to negotiate the best way to handle the home.
Control over your showing schedule. When working with an agent, you'll have to accommodate the schedule of both the agent and the buyer for showings and open houses. This arrangement may result in inconvenient appointment times where you have to vacate the home for a showing.
Why List a House For Sale By Owner
Naturally, saving money is the most common reason that sellers choose to list their homes as FSBO. According to a 2020 Zillow Group Consumer Housing Trends report, 49% of people who sold or attempted to sell a home as FSBO listed monetary savings among their top three reasons for selling this way.
Other common reasons, which each ranked among the top three reasons, were that the seller:
Wanted to save time.
Already knew a potential buyer.
Was confident they could succeed without an agent or broker.
Wanted control throughout the transaction.
10 Best For Sale By Owner Websites
Beycome
Beycome is available in Alabama, California, Connecticut, Florida, Georgia, Illinois, Minnesota, North Carolina, and South Carolina.
It offers a cost-effective $99 Basic Package that includes listing on your local MLS. Its $399 Enhanced Package is competitively priced and includes an MLS listing plus professional photography, marketing materials, and a lock box for showings.
Fizber
Also not new to the for sale by owner business, Fizber has been around for 15 years and is known as the tech-oriented FSBO platform that offers handy additional features, such as advanced marketing, 3D virtual tours, online brochures, and other marketing materials that can help you sell your property like a true professional.
While Fizber's free listing option is too limited for most, they do offer three paid listing options that range in price from $95 to $395 per listing. By upgrading your listing to a paid package, you can take advantage of Fizber's marketing collateral, yard signs, and sales documentation, as well as have the option to enlist a transaction coordinator to assist you with the closing paperwork. Fizber also provides help tracking showings.
Homelister
Homelister is available in nearly 20 states and offers three different pricing options, including a Basic, Premium and Platinum package.
With pricing starting at $599, the Basic Package includes listing on your local MLS.
Houzeo
Featuring easily customizable listings, automated reminders, and step-by-step video guides walking you through every step of the listing and sales process, Houzeo makes it easy to complete the pre-listing process online.
While Houzeo does not offer free listings, the ability to control buyer's agent commissions, and it's nice user interface make it one of the more popular for sale by owner sites today.
FSBO.com
FSBO.com has been in operation since 1997. They have built a known web domain that has staying power with one of the largest volumes of online traffic.
FSBO.com offers two service tiers, accommodating the varying needs and budgets of different buyers and sellers wishing to use their platform.
Their basic listing option includes a year long customizable listing, complete with unlimited photo and video uploads. This package also enables the auto population of your listing to Redfin, for added listing exposure.
Zillow
Zillow is easily the largest FSBO service provider and also has the most mobile app and website traffic. In fact, none of the other providers offer a mobile app.
That said, Zillow offers zero listing support. Sellers looking to list their home for sale on Zillow can expect to get a Zillow listing and a "Zestimate," which is Zillow's home valuation tool. If you're looking for extras, such as contract guidance or negotiation support, Zillow's platform likely isn't your best option.
Homecoin
Homecoin is available in California, Florida, Georgia, Michigan, Missouri, New York, North Carolina, South Carolina, Tennessee, and Virginia.
It offers one of the lowest rates, only $95. All additional services are sold á la carte. Homecoin does not offer tiered service plans or premium options such as broker support.
Homecoin is ideal for experienced FSBO sellers who know exactly what services they need and for those that are seeking a bare-bones offering. If you want a lock box or yard sign, Homecoin does not offer these type of add-ons.
USRealty
USRealty claims to have assisted over 25,000 owners in selling their home to date. They offer four listing service options, starting with a free service and increasing in price to $249.
All packages include 6 months of listing exposure on the MLS, as well as auto population of your listing to Zillow, Trulia, and Realtor.com, which is necessary because of USRealty relatively low site traffic.
Their higher tier package can make life exceptionally easy for the owner who would like assistance with every step of the listing and sale process. It includes a yard sign and even a broker review of any offers received.
Tips for Listing Your House as For Sale By Owner
The challenges of selling a home as FSBO may seem overwhelming. However, you can successfully sell your home this way with research and preparation. Follow the steps below to sell your home independently.
Prepare the house. Perform essential repairs. Landscape neatly. Apply a fresh coat of paint in neutral colors. Clean your home and remove clutter and personal accents.
Research the market. Determine the appropriate selling price for your area. Consider hiring an agent for a market evaluation.
Create your listing. Take quality photos and prepare a detailed description of your home.
Market the home. Yard signs, print ads, and online listings will help drive traffic from potential buyers. Although you can't use the same sites as an agent, you still have some options.
The FSBO route is most successful when you're in a neighborhood with other listings where buyers are likely to see your signage. Homes on busy streets do well with the FSBO approach as well.
If you're a dedicated home seller who's ready to put in the time and research, this approach can be a money-saving option that helps you get thousands of dollars more from your final sale, as long as you approach the process with care. You can also check out SimpleShowing's 1% Listing Fee that will give you the agent support you need while still saving you thousands.