Listing FSBO on Zillow: Is it Worth it?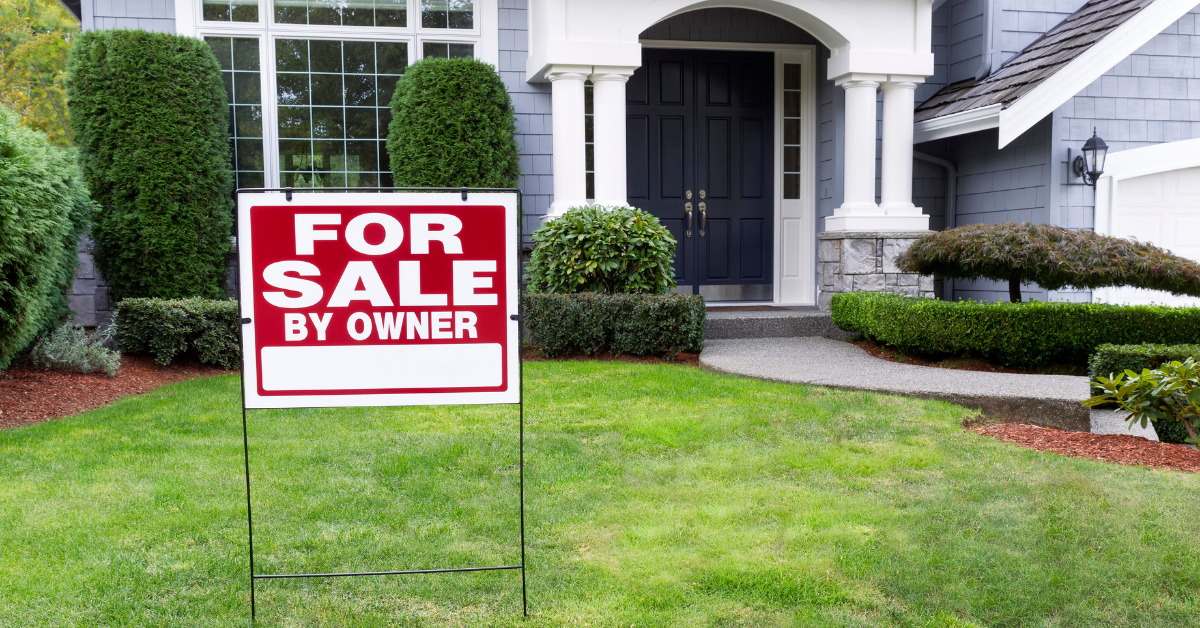 Dec 23, 2022
Listing a home for sale by owner (FSBO) on Zillow has become a popular option among many sellers looking to avoid working with a realtor and save on commission fees. With that being said, listing your home FSBO with Zillow can come with potential legal costs or hidden costs. The process can also be time consuming and have homes sitting on the market for longer periods of times than they would with a traditional listing agent.

Listing FSBO on Zillow, or any real estate site for that matter, means that you as the seller are responsible for every aspect of the selling process. This includes everything from crafting your own listing, taking photos, scheduling showings, fielding offers, negotiating with buyers, handling transaction paperwork and much more.

While the conditions that come with selling FSBO might seem overwhelming, listing on Zillow can help alleviate some of the financial and mental stress. If you are wondering if listing FSBO through Zillow is worth it, here is everything you need to know and consider beforehand.

What is Zillow?
Those who have ever bought or looked into buying a home are probably familiar with the company Zillow. As the nation's leading online real estate marketplace, Zillow offers a wide array of products and services. Most importantly though, the platform serves as a massive real estate database for millions of properties within the United State.

Unlike similar real estate websites, Zillow is open and available to the public. This includes agents, buyers, sellers, or anybody else who may be interested in real estate. The website offers information on the status of a home's listing whether it is for sale, for rent, pending sale, or currently off-the-market. Users can view a long list of listing information, look up estimated property values with a Zillow "Zestimate", and research current market conditions.

How much is it to list FSBO with Zillow?
One of the biggest draws to listing through Zillow is that it is free for sellers to publish their own FSBO listing. Zillow makes most of its money by charging agents money to connect them to buyers and sellers who are not currently working with a real estate agent. Essentially, the site uses your listing as free advertising to draw in motivated agents and make money for themselves. So yes, Zillow is free. The reality is that you and your data are the product. Learn more about listing for free on Zillow or Trulia.

Because your home's information is out on Zillow and passed along to third-part companies, you will definitely receive plenty of calls. Unfortunately, as an FSBO listing, most of these calls will be from listing agents looking to convince you to list with them. If a listing agent manages to convince you to list with them instead of FSBO, you will obviously lose the savings benefits of selling FSBO. And if you go in alone without an agent and without Zillow, you'll be marketing your home offline - which is a huge hassle that requires advertisement design, contract management and independently navigating the negotiation process.

Pros and Cons of Listing FSBO with Zillow
While there are certainly benefits to listing your home for sale by owner with Zillow, there are also some reasons it may not be the best idea. Here are a few pros and cons to consider before making any decisions.

Pros:
Since Zillow facilitates all FSBO listings, there is no need for sellers to have to use a real estate agent. No real estate agent equals money saved.
Listing FSBO on Zillow is completely free for sellers. This means you can list your home and save money doing so.
Being the leading real estate site in the nation, sellers will have tons of exposure for their home. When listing FSBO, your listing will also be automatically syndicated to Trulia.com, the second largest real estate site which is also owned by the Zillow Group.
Cons:
While sellers will definitely get lots of exposure with Zillow, they will also be competing with thousands of local listings. Most of these listings will be working with experienced agents who will likely have much more real estate and negotiating knowledge. This gives the competing listing the upperhand.
Millions of people may browse Zillow every month, but very few are actually seriously looking to buy. An agent would be able to screen inquiries on your behalf, saving you time and finding the right buyers. With Zillow, you will have to do this yourself.
Because Zillow uses listings to advertise for buyers agents in its network, it is likely that a buyer is going to find your home. This buyer will most likely be working with a realtor meaning you will be responsible for paying the buyer agent commission.
You will face tons of calls from realtors convincing you to list with them instead of FSBO. Zillow knows that FSBO sales rarely work out, In fact, research shows that 70% of FSBO sellers end up listing with an agent. Selling FSBO, you essentially become a lead for Zillow to make a profit from.

Is Listing on Zillow Worth it?
Yes, listing with Zillow is worth it as there is really no harm for the seller. Zillow Group, Zillow's parent company, owns several other popular real estate sites including Trulia.com. These two large sites alone account for over a third of the entire real estate market. Plus, because listing on Zillow doesn't cost the seller anything, it is a great opportunity to reach a potentially massive audience of interested buyers.

However, it is important to place emphasis on the word "potential". Only about 30% of Zillows traffic represents buyers who intend to buy a house. The rest are either agents using the site, or people browsing for entertainment or research purposes. While you have the potential to reach a mass audience, the audience you reach might not be the one you are looking for to sell your home.

Alternative to listing a home FSBO on Zillow
While listing your home FSBO on Zillow is technically free, it also comes with its non-financial costs. In the end, you will likely not find much success in selling if that is your only strategy. That is why it's always a good idea to consider other alternatives on the market.

For most home sellers, the reason they choose to sell FSBO is to save on realtor fees. In most real estate transactions, sellers are required to pay a 6% sellers commission fee that is split between the buyer and listing agents. Luckily, there are ways to get all the benefits of a full-service agent while saving on high commission fees on both the buyer and seller side. It's important to learn who pays the buyer agent commission, so that you can be informed when either listing or buying.
Low-commission or discount brokerages are a great middle ground between a listing with a traditional agent and listing through Zillow. When selling with SimpleShowing, sellers pay a reduced 1% listing fee, lowering total commission to 4%! Not only that, but sellers will receive professional photos, MLS listings on dozens of real estate listing sites. Of course, sellers will also have guidance from our expert agents to manage showings, negotiation,  and paperwork.

If you are planning to sell your home soon, there is no harm in claiming your home as FSBO on Zillow as long as you are aware of the process involved. However, if you would like to sell faster and with the help of expert guidance, contact our team at SimpleShowing today. Feel free to use our free Home Valuation or check out our Home Selling Guide.