How Do I List My Home on Zillow, Trulia, and Realtor.com?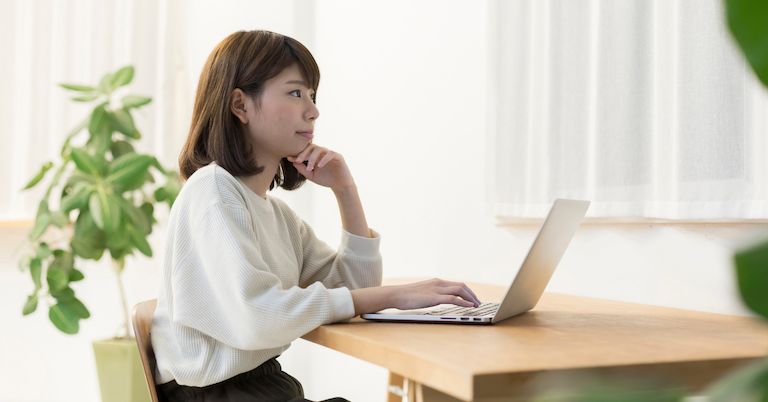 Dec 23, 2022
Finding prospective buyers is one of the more challenging aspects home sellers face. Luckily, the key to finding the right buyer is ensuring that your listing is showing up in the right places. That is where online listing sites like Trulia, Zillow, and Realtor.com come into play.

The internet is home to thousands of websites designed specifically for individuals looking to buy a home. However, listing your home directly to popular real estate sites like Zillow, Trulia, and Realtor.com isn't nearly as easy as you think. There are several considerations to take before you list.
If you are listing your home soon, keep reading to find out how you can get your home listed on one of these real estate listing sites.

List Through Your Local MLS
The most common way most sellers get their homes listed on Zillow, Trulia, and Realtor.com is by first listing it through their local MLS or multiple listing service. One single listing on the MLS and your home will be automatically syndicated to these top real estate listing sites, as well as the many others out there.

To list your home on the MLS, you will need the help of a listing agent, or a flat fee, low commission broker. A broker or a listing agent will be familiar with the market you are selling in and will help you reach a listing price that will bring you the most profit. A listing agent also allows you to better understand the local market and the regulations, customs, and marketing trends.

While listing through an agent or broker is the most surefire way to get your home listed on sites like Zillow, Trulia, and Realtor.com, the cost of selling a home with an agent can be pricey. If you hire a typical agent from a national brokerage, expect to pay 5-6% of your sales price to your listing agent.

List Through Online as FSBO

Listing homes for sale by owner or "FSBO" has become a popular trend among sellers looking to save on commissions. While this process may save sellers money, finding potential buyers can be a much more difficult process than they think. Luckily, many of the top listing sites can help you there. While Realtor.com does not currently allow sellers to manually upload listings to the site, Zillow and Trulia do.

How to List FSBO on Zillow
To list FSBO on Zillow, you will first need to create a Zillow account. Once a profile is made and you are in your account, search your property on the site and claim ownership of it. If your home does not already have a property listing page, you will need to create a new listing page yourself. Once home ownership is claimed, there should be an option to either post or list for sale by owner. This can be found under the "Sell" menu.

Here, you will set your price, upload your photos, edit home facts, and include your contact information. Once you have all your information, you will submit your listing for review. This review process can take up to 72 hours to be completed.

How to List FSBO on Trulia
If you didn't know, Trulia and Zillow are both part of the Zillow Group which is the biggest online real estate company in the U.S. To list your home as FSBO on Trulia, you need to first list your home on Zillow. Simply follow the steps above for Zillow and wait for your listing to be approved. Once you activate your FSBO listing on Zillow, it will automatically appear on Trulia within 24 hours.

Difficulties Listing Directly Online
Listing your home directly to Zillow and Trulia may seem simple enough, and for many it may be. However, there are challenges that arise when listing a home yourself. Many sellers go into the listing process unprepared. This usually lends them only to finding themselves overwhelmed by the process or disappointed by the outcome.
Here are a few difficulties you might encounter:
Pricing it right: Most people listing FSBO have a tendency to overprice their home when creating their ad. This not only deters away buyers, but also likely to require you to reduce the price later on.
Unwanted phone calls: The whole reason to list directly on Zillow or Trulia yourself is to avoid listing agent fees. Unfortunately, most sellers report that their FSBO listings result in them receiving more calls from agents wanting to represent them than from actual interested buyers.
No marketing strategy: There is more to selling a home than just listing it online. Selling a home successfully often requires a marketing strategy that goes beyond your online listing. This includes spreading the word through social media, as well as more traditional methods.
Low ball offers: Since FSBO sellers are saving on fees and typically not as familiar with the selling process, many buyers will try to take advantage of the situation with low ball offers. I realtor would be able to negotiate through these situations.

Experience the Best of Both Worlds
Believe it or not there is a way to effectively list your home online with the help of an agent, without having to pay hefty realtor commissions. If this sounds like the best solution for selling your home, consider using a low-commission brokerage like SimpleShowing.

In today's complex housing market, the best chance you have to get the most for your home sale is by listing with the expert real estate agents. With SimpleShowing, sellers can receive all the benefits of a traditional realtor but with a low 1% listing fee. This brings the total realtor commissions to 4% rather than the traditional 6%. While this 2% difference may not seem like much, it can easily equal thousands of dollars in savings!

If you are planning to sell your home, there is no harm in claiming your home as FSBO on Zillow or Trulia as long as you are aware of the process involved. However, if you would like to get your listing across more sites and ultimately sell your home faster, contact our team at SimpleShowing today. Feel free to use our free Home Valuation or check out our Home Selling Guide.