How to List a Home on the MLS Without an Agent
Dec 24, 2022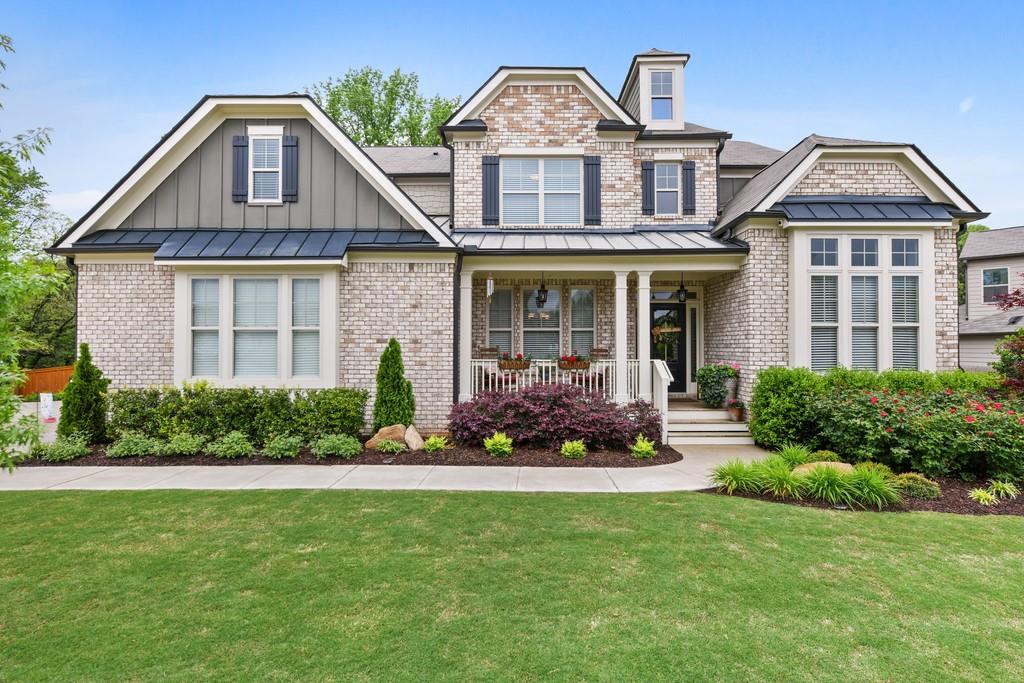 Real estate commissions stink! This is an unfortunately reality when selling a home. We've all faced the regret and even anger when paying thousands of dollars in Realtor fees once the sale closes. In fact, agent commissions easily account for the vast majority of closing costs for a seller.
Since only licensed agents have access to the local MLS, it's difficult to avoid agent fees altogether, but there are a few options that will help you save on commission when using an agent, or even sell without an agent altogether.
Here are the four options for listing and selling a property:
1) List with a Large, National Brokerage
Example: ReMax, Keller Williams, Coldwell Banker, etc.
Total commission = 5-6%
Most first-time home sellers opt to go with their neighborhood agent or a friend/family member that works for a large, corporate brand. But, as we can attest, the logo on the yard sign has very little influence on getting your home sold. And trying to negotiate commission rates with big, corporate brokers can be challenging.
2) List with a Discount Brokerage
Example: SimpleShowing, Redfin
Total commission = 1 - 4%
Discount brokers provide the benefits of a real estate agent without the hefty Realtor commissions. Tech-enabled brokers in particular have more creative commission models, which saves you money in the long run. We think this is the best value and recommend it for most sellers, because you get full support and substantial savings.
3) List with a "Flat Fee" MLS Provider
Example: Freedom MLS
Total commission = 0.5 - 3.5%
Flat fee MLS brokers charge a low flat rate up-front to put your house on your local MLS. The typical charge can range from $100 - $500, but once your home is listed, they typically provide no additional support. In other words, you'll need to handle pricing, negotiation, paperwork, photography and inspection.
4) Don't List on the MLS (For Sale By Owner)
Example: FSBO.com, Zillow
Total commission = 0 - 3%
If you avoid the MLS, you'll need to rely on word of mouth and free real estate portals like Zillow. Keep in mind that selling FSBO allows you to avoid the listing agent commission (ordinarily 1-3%), however, you may still need to compensate the buyer agent if one is involved in the transaction.
Our Recommendation: List on MLS with a Discount Real Estate Broker
Of these four options, we recommend a discount real estate brokerage. When using a company like SimpleShowing, you'll pay just 1% in listing fees to get MLS access, photography and agent support.
What Is A Discount Real Estate Broker?
Discount real estate brokers and low commission agents offer reduced listing fees compared to large, corporate brands like Keller Williams.
Many discount brokerages are regional, rather than national. As a result, they often only serve a handful of markets - which is the only true downside. For example, SimpleShowing serves Florida, Georgia and Texas - with plans to expand to more states.
How a Discount Broker Listing Works
Discount agents are typically part of an independent, regional brokerage that allows them flexibility and creativity in terms of their fees. However, the process for listing and selling is largely the same as a large, corporate brokerage.
A discount real estate agent will provide negotiation support, help you price and market your home, provide free photography and help with legal docs.
What It Costs
Discount brokers typically charge a more seller-friendly, lower commission structure. In the illustration below, the seller would pay a total commission of 4% with a discount broker versus 6% with a big, national brand.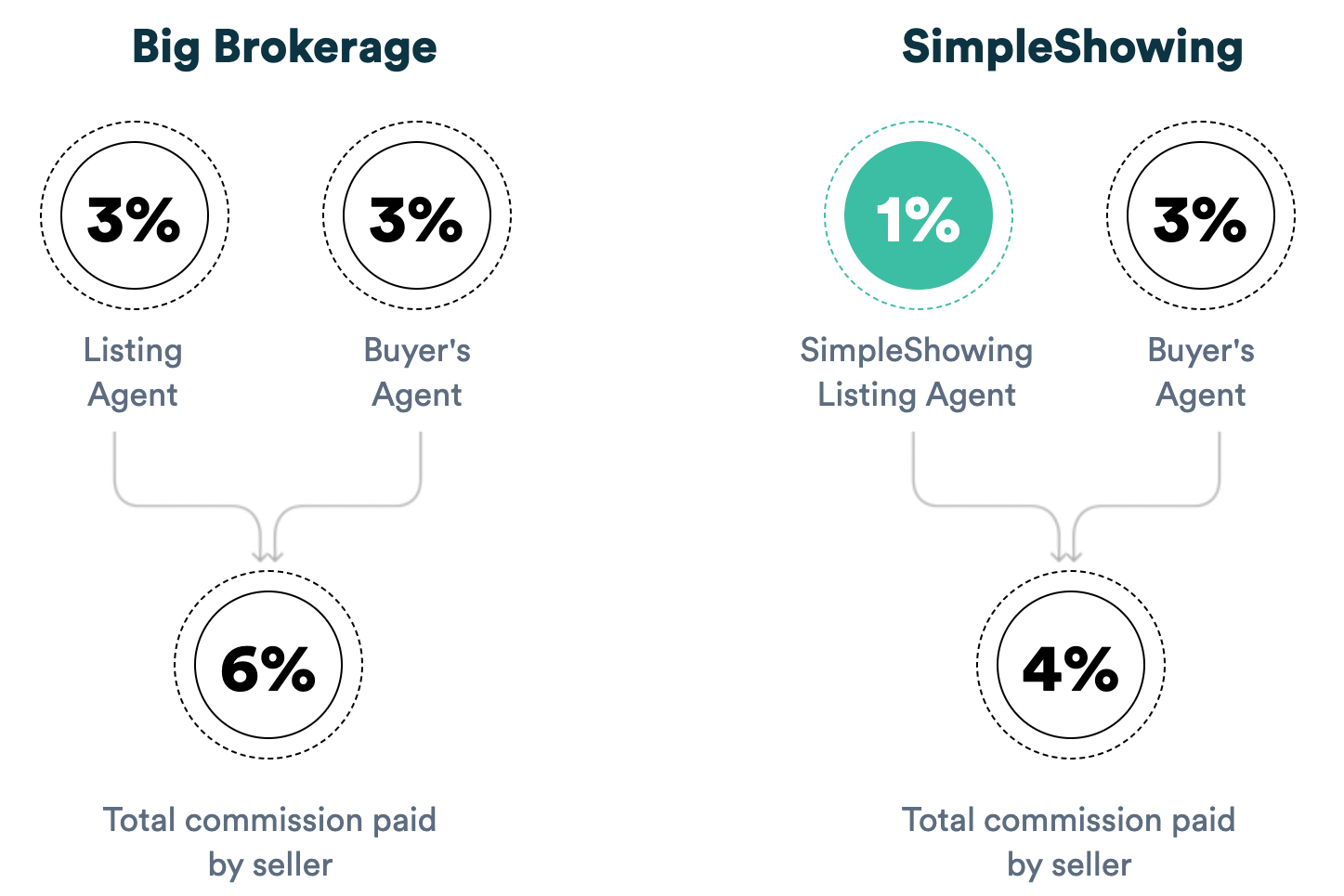 Most discount brokers will also provide more flexibility with buyer agent commission as well. In other words, you may want to only offer a 2% commission to the buyer agent.
How to Get Started
The most common reason sellers decide to sell without an agent (FSBO) is to eliminate costly listing agent fees. However, these sellers often don't consider all of the work agents put into selling a home. This includes tasks such as marketing the home, filtering buyers, drawing up contracts, negotiating offers, and much more. While it may be worth saving the money, the stress from navigating the process on your own may be overwhelming.

With SimpleShowing, sellers can save thousands with our 1% listing fee that automatically lowers total commission to just 4%! Not only that, but you will get the same exceptional services and features of a big firm brokerage. That means you can lower your selling costs and get MLS access, without having to do all the work on your own.
To see if we operate in your market, request an instant online home valuation.
Get in touch. Send us a message now.