Houzeo Reviews: Should You List With This Flat Fee MLS Company?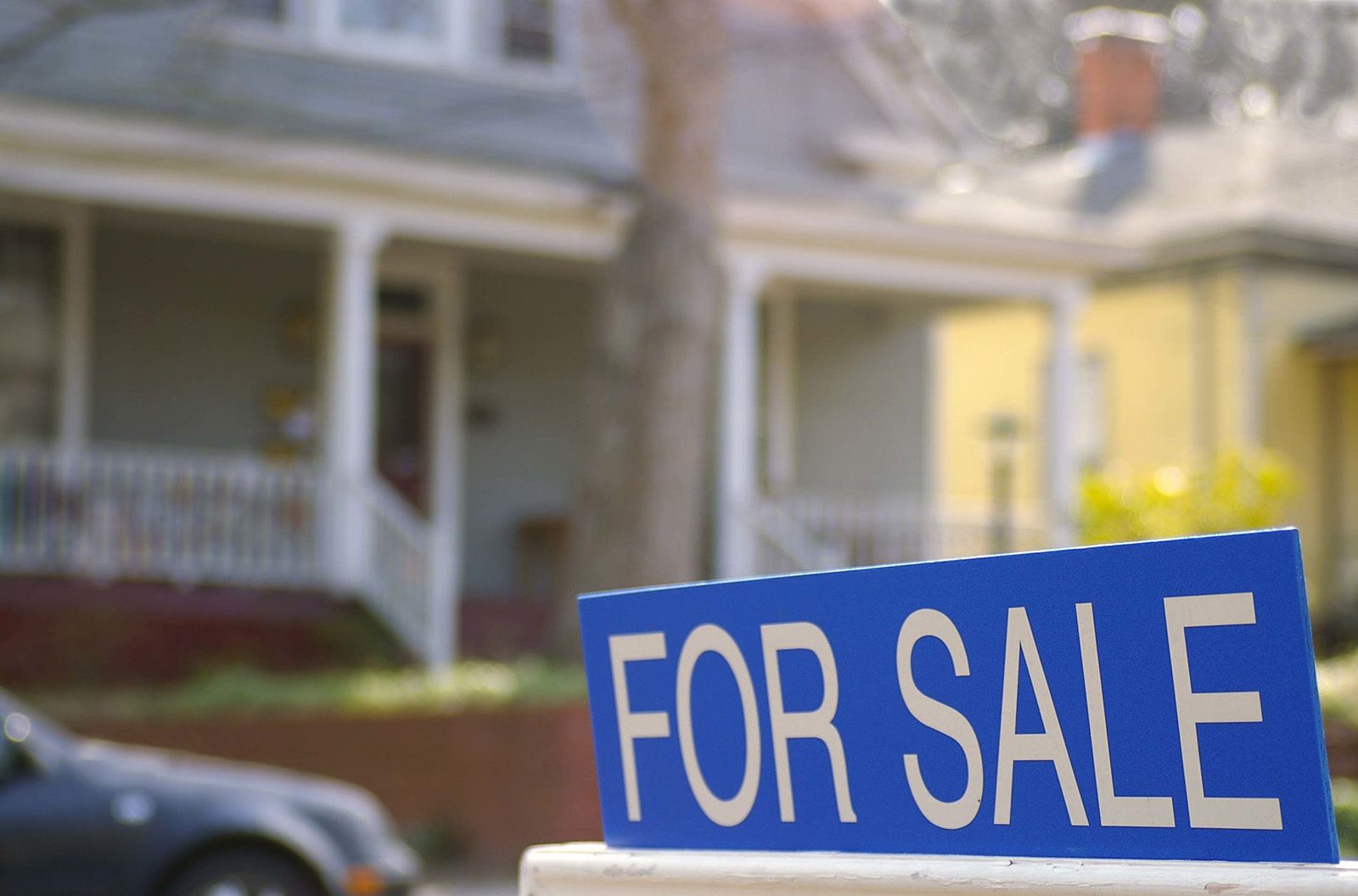 Oct 28, 2023
Houzeo is a tech-centric For Sale By Owner (FSBO) company that helps sellers list their homes. It offers affordable Flat Fee MLS listing packages that help sellers save 3% listing commission.
Houzeo has become a popular option among home sellers in the past 3-4 years. The company has garnered a 4.9-star rating and over 4,000 positive customer reviews in a short span of time. 
Many believe Houzeo is on the path to becoming the next big thing in the real estate industry. Is this true? Does the company justify the 4.9-star rating? Read our take on Houzeo reviews to get all the answers.
Is Houzeo Legit?
Yes, Houzeo is a legitimate company headquartered in the Big Apple. The company was founded in 2017 and has helped over 10,000 sellers save thousands in listing commissions. Houzeo offers its Flat Fee MLS services in 47 states and DC.
-> Is Houzeo Legit: Read to know more.
Should You List With Houzeo?
We recommend Houzeo for all home sellers. The company offers 4 MLS listing packages; you can choose from the four based on your expertise in an FSBO sale. Though the company relies heavily on tech, Boomers and Gen Xers find their technology user-friendly.
Houzeo's listing packages range from $349 to $399, with 0.5% to 1% closing fees in some states.
Unlike other Flat-Fee MLS companies that offer only an MLS listing, Houzeo offers much more to home sellers:
Access to their advanced tech tools
An option to choose additional MLS'
Houzeo mobile app
Federal and state disclosures
Custom yard sign
Some customer testimonials suggest home sellers have saved over $20,000 with Houzeo. Most users have praised the company's customer service and their advanced seller dashboard.
Houzeo also has a directory of real estate professionals. This directory consists of photographers, real estate attorneys, home inspectors, etc., whom you might need during the transaction.
How Does Houzeo Compare With Other FFM Services?
How Does Houzeo Work?
Houzeo works on the Flat Fee MLS listing model, wherein home sellers can list their houses without hiring an agent.
Here's a step-by-step process of how Houzeo lists your property on the MLS:
Make an Account: You need to provide your name and email address to create a Houzeo account. Users can also register using their social media login details.
Enter Property Details: Provide details like number of bedrooms, baths, square footage area, etc., and your primary contact information.
Set the Asking Price: Perform a comparative market analysis to come up with an asking price. You also have the option to add a competitive buyer agent commission to incentivize buyer agents.
Select an MLS Listing Plan: Choose and pay for one of the four listing plans based on your requirements.
Add Photos and Property Description: Based on your listing package and the MLS, you are asked to upload photos of your property. Apart from photos, you need to add a description of your property. Houzeo provides detailed instructions about the do's and don'ts of adding photos and descriptions.
Complete the Paperwork and Review the Draft Listing: Paperwork includes seller disclosures, listing agreement, MLS data input form, etc. Post this, a draft listing is assigned to you. Based on how quickly you review the draft listing, your property is listed on the MLS.
Houzeo Reviews: Complete Analysis
Here's how Houzeo performs on the individual parameters:
Coverage - 4.7/5
Houzeo offers Flat Fee MLS listing in 47 states and DC. This also includes Alaska and Hawaii, which are covered by very few MLS listing services. The company doesn't cover Wyoming, South Dakota, and West Virginia.
Cost - 4.8/5
The company offers 4 MLS listing packages starting from $349. In some states, sellers have to pay a percentage of the sale amount at closing. Houzeo discloses all the costs upfront on the pricing page and charges no hidden fees.
In comparison to other listing services, Houzeo's listing packages are a bit expensive. But, the excellent customer reviews suggest the company's services are worth the price.
Exposure - 5/5
Houzeo gets your home listed on the MLS in less than 24 hours. Your property listing also gets syndicated to popular real estate websites like Zillow, Realtor.com, Redfin, Trulia, etc. Sellers also get a listing on Houzeo's For Sale By Owner page.
Technology - 5/5
Houzeo has a very powerful tech stack that will help you sell your home FSBO. 
Houzeo Showings: It allows you to set slots for buyers and buyer agents to book showings. You can accept, reject, and reschedule showing requests. The buyer or the buyer agent can also give you feedback on your home. 
Houzeo Offers: It summarizes the most important metrics of an offer. With Houzeo Offers, you can review, compare, and negotiate offers. You can also ask for the highest and the best offer from the buyers, in case of multiple offers. 
Houzeo Mobile App: Houzeo is one of the few Flat-Fee MLS companies that offer MLS listing via a mobile app. You get notified after every step in the transaction. Sellers can also manage showings through the Houzeo mobile app. 
IntelliList Listing Management: This is Houzeo's listing management system which simplifies the MLS listing process. It helps you in pricing, filling out the property description, setting buyer agent commission, etc.
Customer Reviews - 4.9/5
Houzeo has a 4.9-star rating on Google and Trustpilot. More than 5,000 users have given positive reviews on the company's website.
Houzeo's customer support team is known for their prompt replies. Here's one of the many Houzeo reviews of a user who received a follow-up quickly.
Some sellers have sold multiple properties with Houzeo due to excellent customer service and fast MLS listing.
Houzeo's representatives patiently guide home sellers through the registration and the selling process.
In some instances, Houzeo's prompt customer service could not satisfy the users completely. In one example, despite the responsiveness of the team, it took more than 9 days to syndicate the seller's property listing on Realtor.com and Trulia.
Houzeo Pros
Here are the reasons why one should choose Houzeo:
You can complete your listing 100% online: From registration to listing upgrades, everything is virtual.  
Your home gets maximum exposure: Your listing gets featured on other real estate websites like Zillow, Trulia, Realtor, and over 100 real estate websites.
You can manage your listing on the go: With the Houzeo mobile app, you can list your property through your phone. You can also accept, reject, or reschedule showing requests through the Houzeo mobile application.
You can cancel your listing easily: Houzeo has a flexible cancellation policy. You need not pay any cancellation fee. But, for the homes listed on the GA-MLS sellers have to pay a $25 listing termination fee. 
Houzeo Cons
Houzeo isn't a good option if:
You want to list a rental property: Houzeo lists properties that are meant for sale. The company doesn't offer anything for renters.
You want to list properties in SD, WY, and WV: Houzeo has no coverage in these states.
Bottom Line
Houzeo tackles all the challenges involved in an FSBO sale. For seller queries, Houzeo has a strong customer service team. For listing documents, Houzeo's IntelliList Listing Management system auto-populates most of the data. For negotiations, you can use Houzeo Offers.
During our research, we did not come across major Houzeo complaints. Also, the company discloses all costs upfront, with no hidden fees. This reflects the company's transparent and user-friendly policies.