How to Sell Your House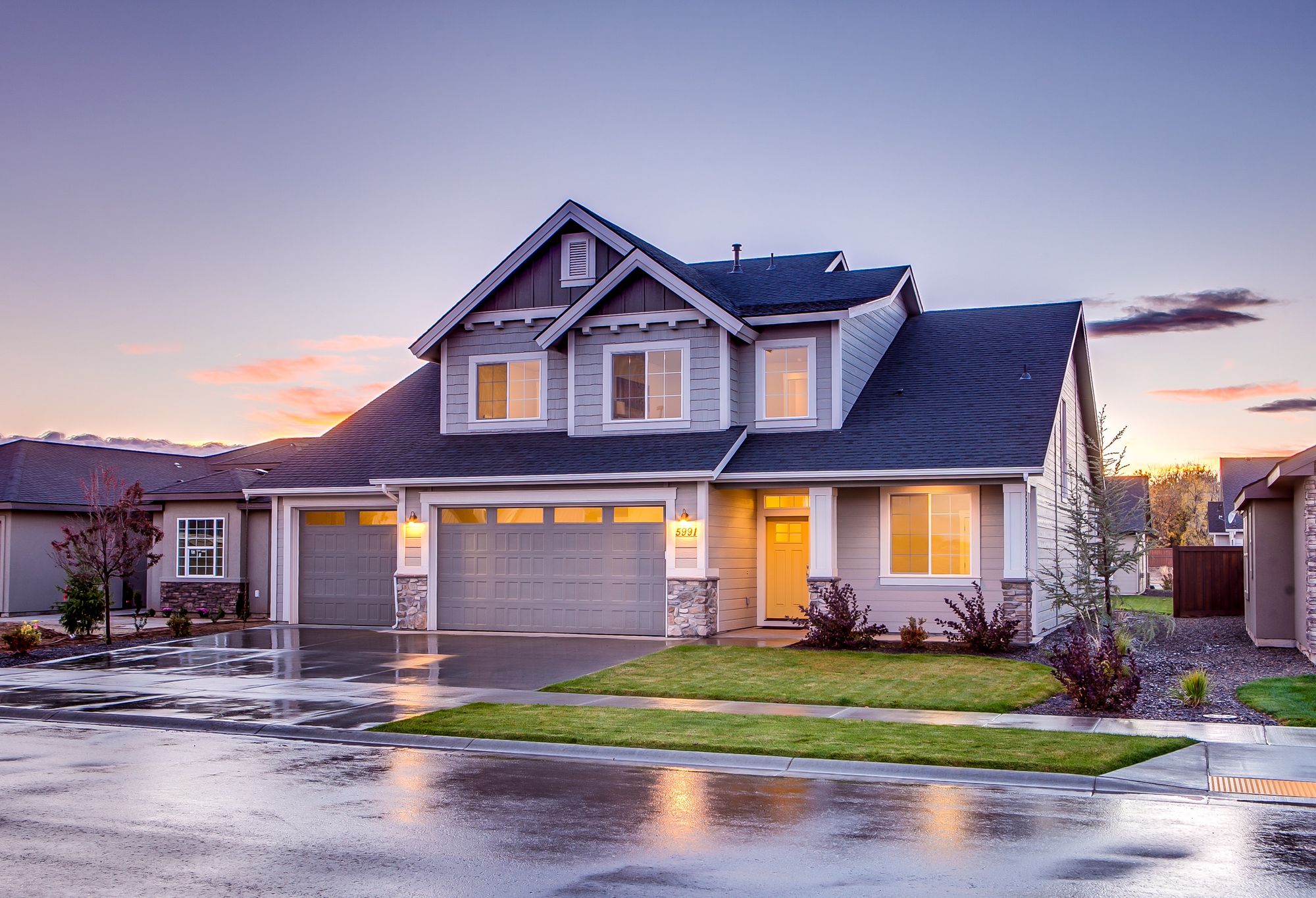 Jan 9, 2020
Most people don't know how to sell a house, but if you're hoping to put yours on the market soon, you are going to want to know what to expect.
After all, one mistake could be extremely costly.
So, before you move forward with putting a "for sale" sign in your front yard, make sure you know how to sell a house first.
6 Steps You Must Take to Sell Your House
Fortunately, by the time you finish this article, you'll know exactly how to sell a house. All you have to do is follow these six simple steps.
1. Decide How You'll Sell Your House
This first one is probably the easiest. The vast majority of homeowners still use real estate agents when selling their houses. If you're like most owners, you'll choose to do the same.
However, it's worth pointing out that For Sale By Owner is also an option.
If you have the time and are familiar with real estate, you may be able to save some money by handling the sale yourself. Otherwise, it might actually be a costly mistake to take on this extra work.
Furthermore, low-commission real estate agents are becoming commonplace throughout the country. With this method, you can get the support you need while also making the most profit during your home sale. There are many options out there, so make sure to do your research to find out which option suits you best. At SimpleShowing, we offer a full service listing for only 1%.
2. Determine How Much You Want to Sell Your House For
The next step is a lot more involved.
It also tends to be the step where a lot of homeowners get stuck. After all, no one wants to list their house for too little. At the same time, if you ask too much for your house, you probably won't see a lot of interest and your listing will suffer as you eventually have to drop the price.
This is one more reason to work with an experienced real estate agent.
Among other things, they'll know how to put together a Comparative Market Analysis (CMA) that will not only tell you what you should price your house at but why.
A professionally-prepared CMA will show you what comparable homes have sold for in the area, taking into consideration other factors like renovations or upgrades that may have been done.
This is why CMAs are so great for peace-of-mind when selling your house. It takes the guesswork out of pricing your home, so you can move forward with confidence.
3. Prepare Your Home for Listing
Once you've established the right price for your house, you're almost ready to list it.
First, you'll need photographs, though, which is why you should ensure your home is looking its best by:
Decluttering - Selling your house is the perfect time to throw out, give away, or sell those things you simply don't need anymore. Hold yourself to this rule: everything stays once you move into your new house. A lot of people convince themselves they'll go through their belongings while unpacking to decide what's worth keeping. Of course, this is usually just a stall tactic. If you aren't 100% sure you'll have a place for something in your new house, sell it, give it away, or toss it.
Adjusting Your Décor – Your home may be a lot tidier after the decluttering process, but you should still go through a second time and look for any opportunities to depersonalize your décor. Most people know that removing family photos makes it easier for potential buyers to see themselves in the house, but you can take other steps, too. For example, loud colors, busy wallpaper, and collectables can also be distracting. While removing these personal touches may make your home feel boring, it may also help it sell faster.
Handling Any Maintenance Issues – Finally, now would be the time to address any small projects you may have been putting off. Does your HVAC system need its air filter changed? Is your hot water heater due for a flushing? Aside from mowing it, could your lawn use a little love?
Once you have your home looking flawless, take high-quality photos to capture this perfection.
4. List Your House and Market It
Out of all of the steps mentioned here, this is one of the most important. The success of your home sale is highly dependent on the exposure of your listing. Again, an experienced real estate agent can help here. Even better, you can list for 1% with a SimpleShowing Agent to save you money and get your home the maximum exposure.
Whichever way you choose to list, it's important to make sure your home is getting in front of potential buyers. If you list your home on the MLS, you will get exposure from all of the most popular real estate websites like Trulia, Zillow, Realtor.com and more. Plus, most experienced agents offer a marketing plan, so it's important to ask about then when deciding who to list with.
If you decide to go the "For Sale By Owner" route, you may have a harder time getting exposure as you'll have to figure out your own ways to market your listing. In addition, you won't have access to the MLS and some of the websites mentioned above.
Once you decide how you plan to list your home, you should get professional photos taken. The vast majority of buyers are searching for homes online, so you want to make sure your house looks its best and stands out to drive them to tour. If you're working with an agent, they will likely schedule photos immediately.
Once your home is listed, they'll put a sign in your yard that announces it's for sale and your listing will go live online.
5. Stage Your Home For Showings
Not enough emphasis can be placed on the importance of staging your home. Though it could cost you $300 to $500 – or even more – the results are worth it.
In many markets, every home for sale gets staged, so yours will stand out for all the wrong reasons if it isn't.
Alternatively, in other markets, staging your home may help it capture the spotlight, meaning it sells faster or even for more than you had hoped.
According to the National Association of Realtors (NAR), 17% of sellers reported that staging their homes increased offers by 6-10%.
6. Negotiate with Potential Buyers
If you followed the five steps above, you shouldn't have much trouble attracting buyers to your home.
Instead, the real challenge will come from negotiating with them, so you feel like you received a fair amount for your house.
While your agent will be a huge help during this step, here are some factors to consider:
Ultimately, it will be completely up to you to decide what kind of offer is acceptable, but it's worth keeping these factors in mind and your real estate agent's counsel.
Are You Ready to Sell Your House?
While there's plenty you need to do as an owner to successfully sell your house, securing the help of an experienced real estate agent will make all the difference.
At SimpleShowing, we'd love to connect you with one. Even better, we'll connect you with an agent who only charges a 1% listing commission.
Contact us today and we'll tell you all about our simple process.