Should I Sell My Home Before I Buy?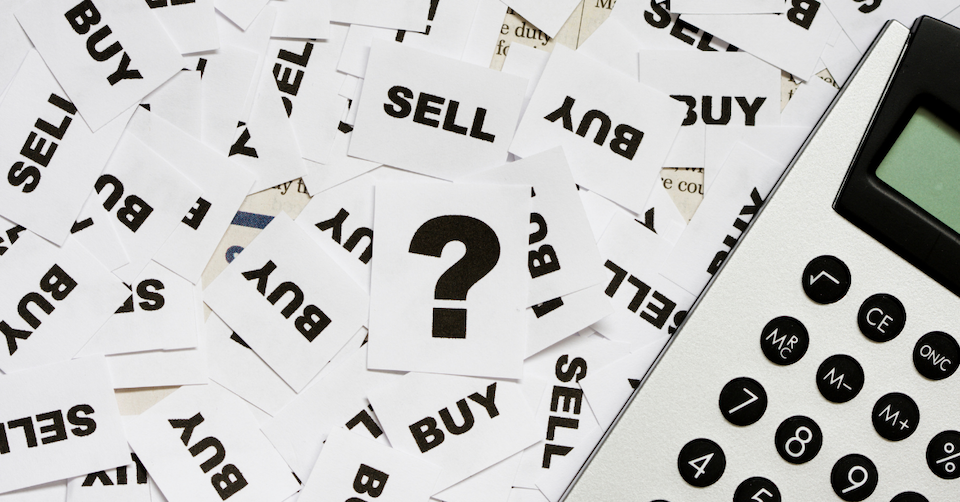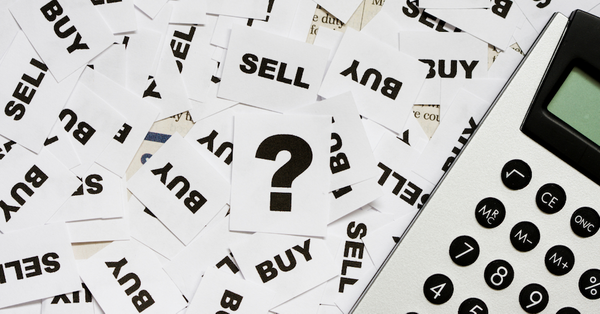 Nov 13, 2022
It's safe to say that 2022 looks a lot different than it did last year, and if you have wanted to get into a new home, your plans may have been placed on the back burner due to COVID-19.
If you're wondering if now is the time to purchase a home, the answer is yes! With interest rates at an all-time low, you have a great chance of potentially saving money on your mortgage.
But what if you aren't a first-time homebuyer? You possibly need more square footage in a home, need a closer commute to work, or have other requirements that aren't being met at your present location.
If you need to move, is it wise to shop for a new home while selling your current home?
The process may seem a little overwhelming and hectic, but here are a few things to consider before making an educated decision.
Is it Better to Sell the House Before Buying?
It may seem that the most logical way to go about this would be to sell your current home and use that money to purchase a new property. While this may be a viable option, there are advantages and disadvantages to both selling your home first and making an offer on a house before selling.
Before making the best decision for you and your family, consider consulting with a real estate agent and becoming knowledgeable in these areas for smooth transactions.
In recent years, cash purchases have become more common. This might make your decision easier if you can sell quickly before you purchase your next home. It's not unusual for many homeowners to say "I want to sell my house fast" - and avoid listing all together by accepting a cash offer. The typical cash home buyers tend to be investors that can close quickly (2 weeks) and often convert the property into a rental.

Assess the Market
Like other markets, the real estate market wavers depending on several differentiating factors.
Doing research and having a thorough understanding of the current housing market in the area is a great first step when deciding to place your home on the market or beginning the house-hunting process.
2021 is indeed a seller's market meaning that homes are in demand, causing listing prices to skyrocket. A well-listed property won't last long in this market, therefore making right now an ideal time to list your house!
Doing research on the real estate market will also give you a good idea of the potential listing price of your current home, based on location, similar features, neighborhood, and more. Knowing your home value can also aid in creating a budget for the new house!

Consider Your Options
If your primary concern is, "Can I buy a house without selling mine first" the answer is "Yes, you can", though this is your personal preference and whether you choose to or not has its pros and cons.
Sell Before You Buy
Selling your home first is a rational option; however, you may have to take on an additional expense of a rental.
In a perfect situation, you would place your home on the market while searching for a new property hoping that the house sells quickly, so you can then use that money to jump straight into your purchase. Unfortunately, in most cases, the closing dates don't align, and you might be forced to find a temporary place to call home.
Keep in mind that if you are waiting for your home's sale to use that money for a new home, loans like a Bridge Loan do exist. This is a type of short-term loan that can be used when the buyer lacks the funds to purchase a home until the buyer secures a permanent financing option. Most sellers may try to avoid committing to a rental, and they might settle for a new home that ultimately isn't ideal for them. Don't settle for a house you won't be happy in. It's best to swallow the expense of a rental to be completely happy with your new purchase.

While your house is on the market, it's also a good idea to plan ahead for additional expenses and delays such as the buyer's financial situation, potential issues with inspection, etc.
Selling your current home first may sound like lost money, however, a great advantage to this option is the ability to avoid paying two mortgages at the same time!

Buy Before You Sell
Buying a house before selling does have its fair share of downfalls, like a second mortgage. In addition, a down payment may be required, but there are many loans available that can assist or cover the down payment completely if you qualify. While buying a house before selling does have a higher debt-to-income ratio because of the second mortgage and down payment, it does have an advantage.
Purchasing a home prior to selling makes moving easier!
Knowing you have somewhere to go without having to rent is very beneficial, especially if you have kids, pets, or heavy furniture.
Understand Your Financials
Know your numbers!
Being in the know as far as budget, savings, and the amount of equity in your home can help determine your options for loans and the best path to take in the home buying and selling process.
As mentioned before, knowing your home's potential resale value helps you to understand what your home can be priced at if it were to be listed on the market today. Consider getting a pre-inspection to determine if any repairs will be needed before selling. The extra measures will help you to achieve the highest market price and help you budget correctly.

If you pay a mortgage on your current home, do some research to find out your home's equity. Equity is the amount left over when you take your home's current value and deduct the remaining balance on your mortgage. Would you be able to purchase without breaking into that equity?
With possible extra expenses in mind, as far as repairs, a second mortgage payment, a down payment, and more, having some sort of savings wouldn't be a bad idea.
How to Sell Your House
If selling your house before buying a new home is the best option for you, we've got you covered!
Selling your home can be a hectic process, and the help of a knowledgeable and experienced realtor is essential. Once you've decided on when to sell your house, Simple Showing can help.

Buying and selling a home is one of the most significant financial commitments you will make in your life. While buying and selling a home can be a hefty price tag, working with a realtor you trust doesn't have to be.
With Simple Showing, you will get all the benefits of a full-service agent and keep a little more money in your pocket.
A traditional real estate agent typically charges a 3% listing fee. With Simple Showing, you pay no upfront costs and a 1% listing fee at closing! We even give you $5,000 towards closing costs when you buy!
With streamlined technology and a team of experienced local agents, saving money has never been easier. If you're ready to sell your home, give Simple Showing a try!