What Does "Pending" Sale Mean in Real Estate?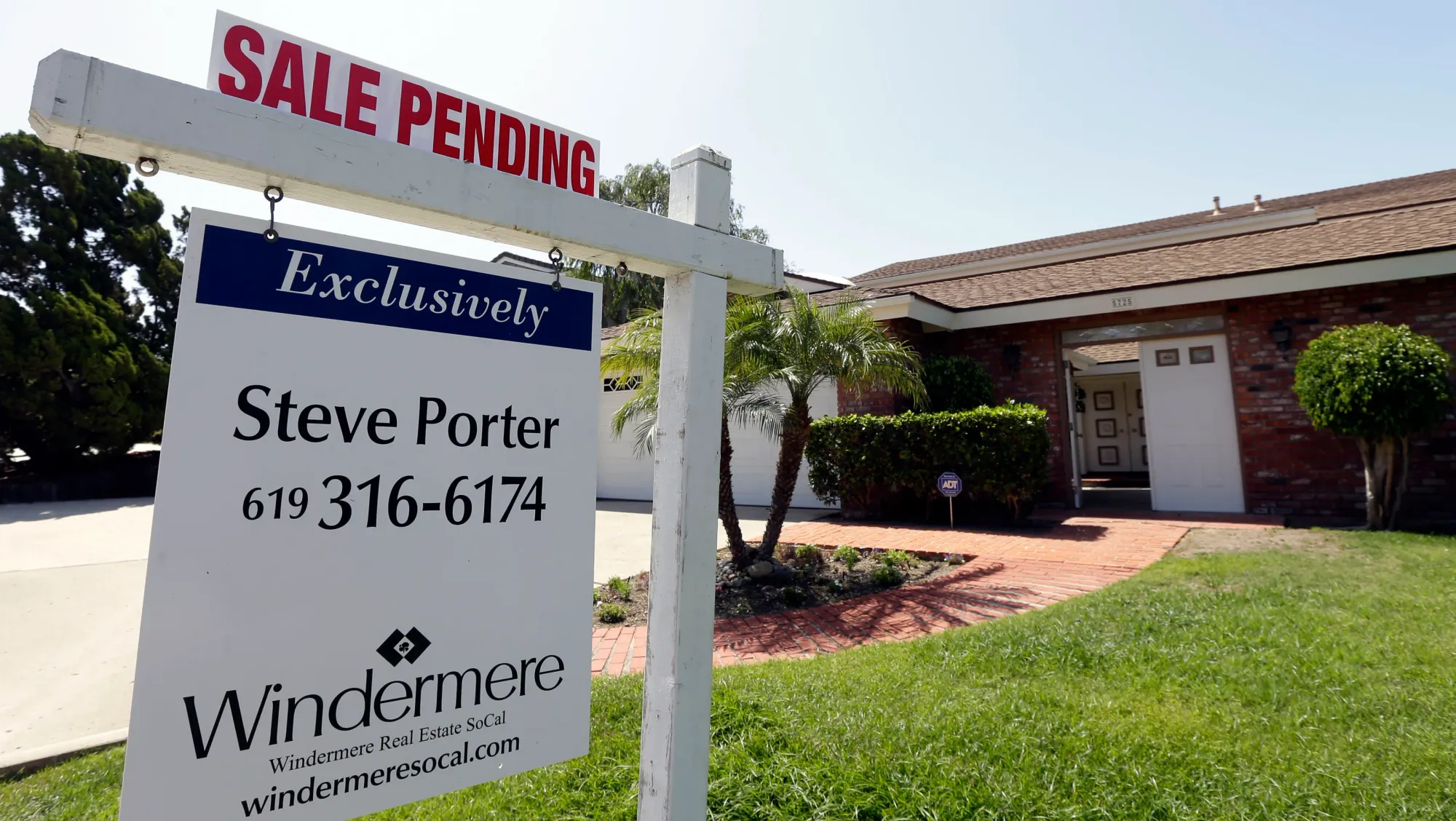 Mar 22, 2023
If you've spent any amount of time perusing real estate listings, then you're probably well aware that a home can be characterized numerous ways outside of just its physical features.
Often times, buyers get their hopes up when they see a home is for sale but later discover that the home is in "pending," "contingent" or "active under contract" status.
In order to make sure you don't miss out on a great property, you'll want to understand the terms that refer to its current status on the market.
What Does Pending Mean?
Before you understand what "sale pending" means, you have to understand contingencies in real estate.
A contingency means that the seller has accepted an offer, but certain requirements – or contingencies ­– must be met first before the sale becomes official.
For example, the buyer might demand that the seller pay to have the roof replaced first. As long as that gets done by a certain date, the buyer agrees to purchase the house.
Likewise, sellers can have contingencies, as well. A common one occurs when the buyer makes an offer but still hasn't sold their own home. In that case, the seller can demand that the buyer must sell their home by a certain date or the seller can entertain other offers.
Another common contingency deals with the home appraisal on the property. The "appraisal contingency" allows the buyer to keep their earnest money and terminate the contract if the home does not appraise for contract price.
The status of a listing is not typically changed to "sale pending" until the contingencies are resolved. When a home's status is changed to "sale pending", this means that an offer has been accepted and the sale is being finalized.
The Difference Between "Sale Pending" and "Contingent"
The big difference between "sale pending" and "contingent" is that the latter isn't close to being finalized yet. A lot could still happen that would make the listing active again.
That's not to say that a "sale pending" status means the house is off the market. Some MLS's (multiple listing services) have different categories of statuses. So, be sure to check with your agent if you're questioning whether a home is truly available or not.
Sometimes there are additional stipulations or clauses that make the status of a listing more complicated. For example, many states allow a "kick out" clause, which gives home sellers the right to market their home and receive other offers, despite being under contract with another buyer.
Can You Make an Offer When a Sale Is Pending?
Yes, even if a listing shows "sale pending", you can still make an offer on the house. After all, if the sale is pending, then the house isn't sold – yet.
However, that doesn't mean you'll automatically bump the current buyer out of the contract. Instead, it's like you're getting in line if that buyer drops out. We'll talk about backups more in a moment, but the important point to grasp is that not all is lost just because a sale is pending. If you're really serious about a potential house, it still might be worth putting in an offer.
In fact, some real estate agents keep showing houses with pending sales as if an offer had never been made. They don't stop marketing the home until the sale is finalized. If the sale falls through, they want another buyer lined up, especially if the offer is even better or if they're concerned about the first buyer performing.
Aside from just putting in your own offer, you can also contact the listing agent to ask about the current status of the sale. Sure, you know it's pending, but the agent may tell you about other offers or how confident they are about the sale going through.
You can also offer to pay more for the home, cover closing costs, agree to the seller's move-in dates, purchase the home "as is," or do anything else to make yourself a more attractive buyer than the current one. If nothing else, this extra step will make sure they remember you if the sale falls apart and their client needs a new buyer.
Pending Status Defined By Local MLS
Many MLS's require agents to change the "status" of the listing from "active" to "pending" within 24 or 48 hours of the contract going "binding". Basically this means that the listing agent can't continue to leave the listing in "active" status indefinitely because this is unfair to the buyer who is under contract.
Most MLS's will flag listings and even penalize brokerages when a listing is reported to be under contract but yet not marked as "pending" or "contingent" by the listing agent. Often times, listing agents will neglect to update the status to pending, despite the home being under contract. The reason is simply to generate more interest and hedge against the first buyer's contract falling through. Naturally, this frustrates many prospective buyers who find a home they love but discover it's actually under contract, despite showing "active" on sites like Zillow.
Find Your Dream Home Before The Listing Says "Sale Pending"
Although a listing that says "sale pending" doesn't always mean you're out of luck, those are definitely two words you never want to see next to a house you'd love to call home.
That's why you should start working with an experienced real estate agent the moment you decide it's time to buy a house.
At SimpleShowing, we'd love to introduce you to one of our local real estate agents. Even better, when you work with our team, we'll give you up to 1.5% back or $5,000 on average towards your closing cost when you buy any home. It's part of our Buyer Refund Program that rewards buyers like you for the work you're already doing in the home search process.
Contact us today to learn exactly how it works.