12 Cheapest Places to Live in Florida (2023)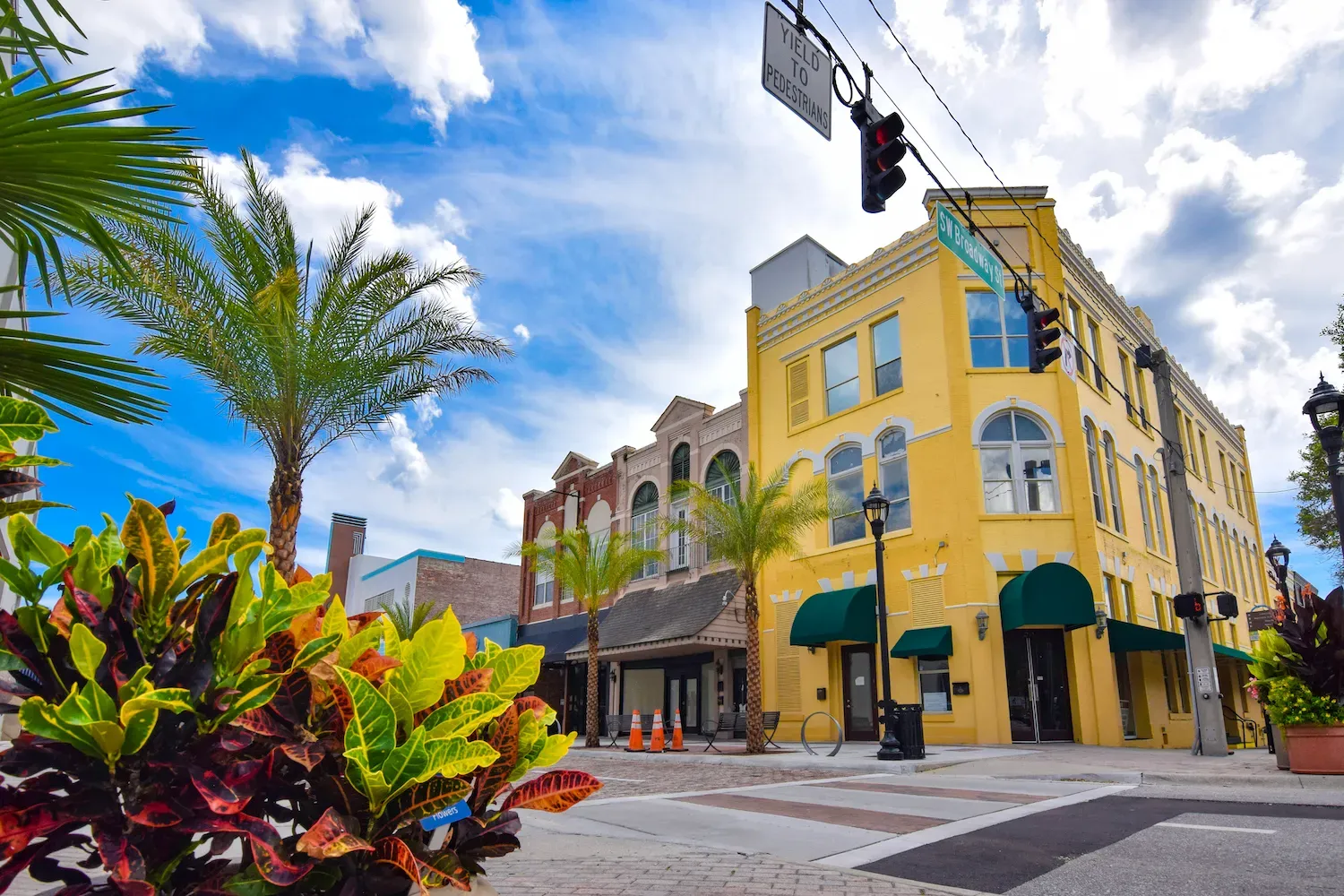 Nov 28, 2023
Florida, known for its beautiful beaches, warm climate, and diverse cultural scene, has become an increasingly popular destination for people looking to relocate. If you're considering a move to the Sunshine State, you'll be pleased to know that there are still several affordable cities to call home.
In this article, we've compiled a list of the cheapest places to live in Florida, highlighting the top five cities that offer a great quality of life without breaking the bank. Let's dive in!
Pensacola
Port Orange
Jacksonville
Ocala
Ft. Pierce
Titusville
Leesburg
Palatka
Dade City
Tallahassee
Lake City
Gainesville
Cheapest Cities in Florida
The state is home to several affordable places that cater to various preferences, from small-town living to large cities with more attractions. Whether you're drawn to the eastern coast, the Gulf Coast, or an inland haven, the Sunshine State has a diverse range of options for those seeking a high-quality, affordable lifestyle.
1.Pensacola, FL
Pensacola, FL, a vibrant coastal city, boasts a diverse population of approximately 53,000 residents in the Northwest corner of the state. Known for its rich history, stunning white-sand beaches, and the iconic Pensacola Lighthouse, this city attracts visitors and new residents alike. Demographics reveal a mix of ages, ethnicities, and income levels, with the median home value in Pensacola standing at around $275,000, making it an affordable option for those seeking the Floridian lifestyle along the Gulf of Mexico.
2. Port Orange, FL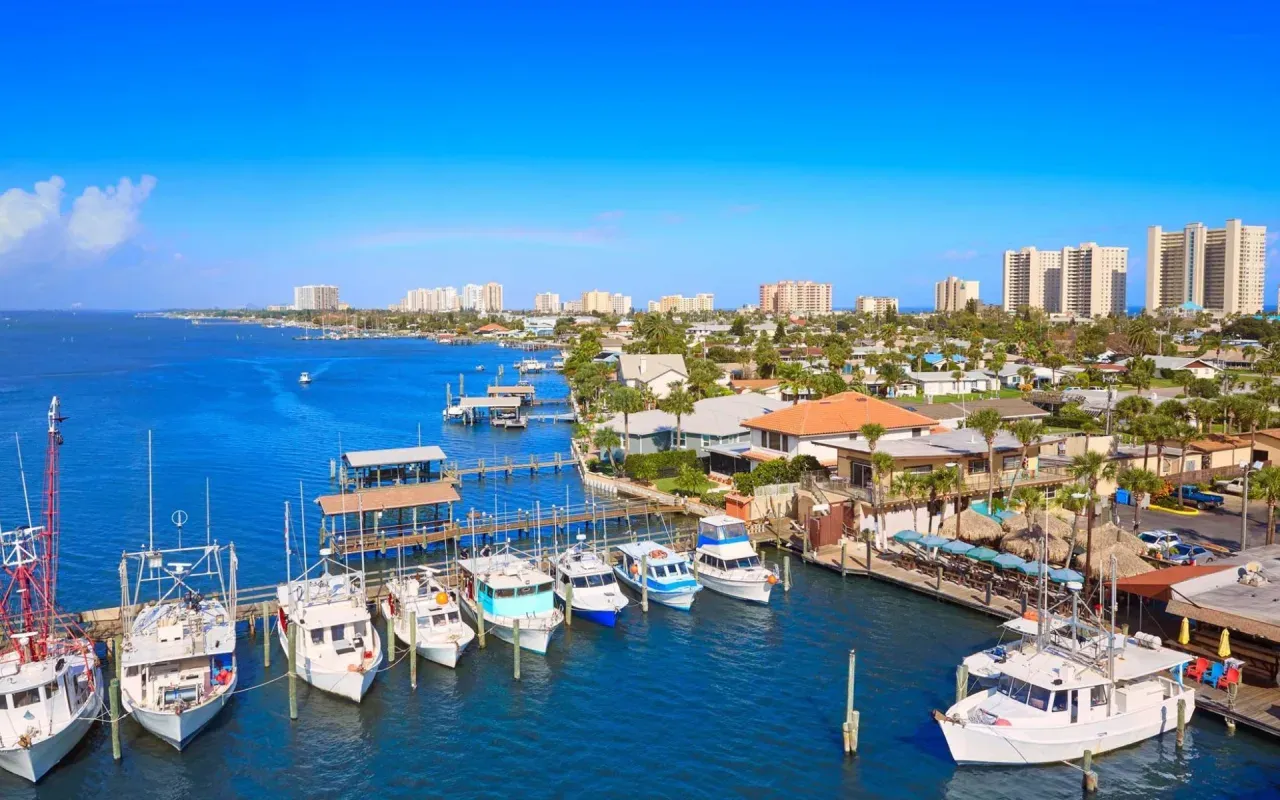 Along Florida's east coast, Port Orange is a thriving city with a population of nearly 64,000 residents and home values under $260,000. Home to a diverse demographic blend of ages, ethnicities, and income levels, Port Orange has something for everyone and boasts a close proximity to Daytona Beach. As a result, Port Orange is conveniently located near beautiful beaches, amusement parks, and vibrant tourist atmosphere.
3. Jacksonville, FL
Jacksonville, FL, the largest city in Florida by area, is home to over 900,000 residents who enjoy its vast array of urban amenities and natural beauty. With a diverse population spanning various age groups, ethnicities, and income levels, Jacksonville offers something for everyone. The city's median home value is approximately $265,000, providing affordable housing opportunities. While the city itself is quite affordable, you can find some of the most expensive places in Florida, just outside of downtown, including nearby Neptune Beach, which is only 15 miles east of Jacksonville.
4. Ocala, FL
Ocala, situated in Central Florida, is known for its rolling hills, horse farms, and expansive national forests. The city offers a laid-back lifestyle with low living costs, making it an ideal destination for those seeking a more rural setting without sacrificing modern amenities. Ocala also hosts a variety of events throughout the year, such as the Ocala Arts Festival and the Silver Springs International Film Festival, ensuring that there's always something happening in the area.
5. Fort Pierce, FL
Fort Pierce, often referred to as the "Sunrise City," is located on the Treasure Coast and offers a low cost of living combined with stunning natural beauty. With miles of beaches, a historic downtown, and numerous parks and wildlife refuges, Fort Pierce is an affordable paradise for nature lovers. Additionally, the city is home to several higher education institutions, making it a great option for students and young professionals.
6. Titusville, FL
Titusville, known as the "Space City," is situated on the Space Coast near the Kennedy Space Center. The city offers affordable housing and a cost of living that's significantly lower than the state average. Titusville's location also provides easy access to Orlando's attractions and the Canaveral National Seashore, making it an excellent choice for families and outdoor enthusiasts alike.
7. Leesburg, FL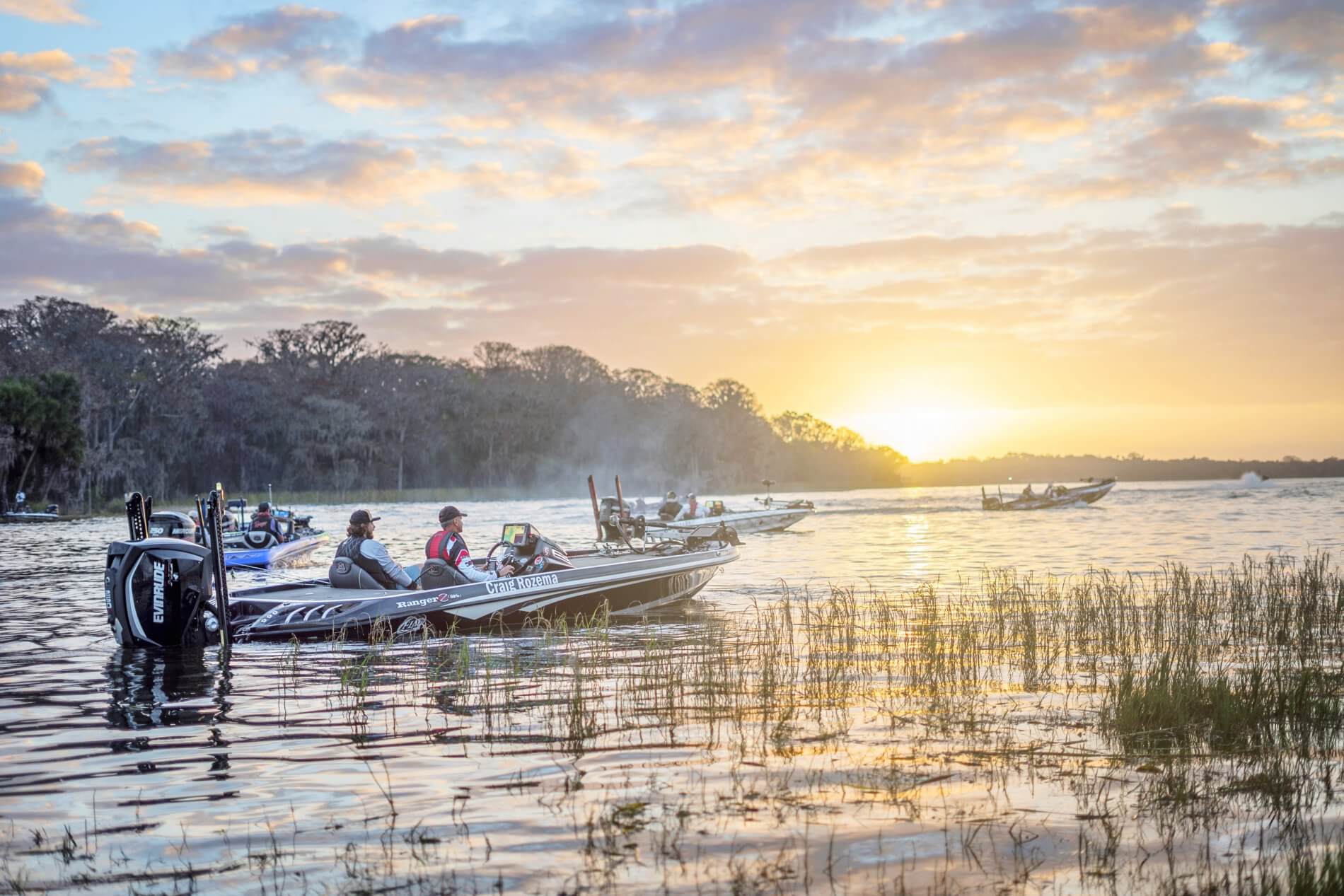 Leesburg is a charming city in Central Florida, known for its beautiful lakes and outdoor recreation opportunities. With affordable housing, a low cost of living, and a strong sense of community, Leesburg is an excellent option for retirees and families seeking a more relaxed lifestyle. The city's annual events, such as the Leesburg Bikefest and the Leesburg Art Festival, provide a vibrant cultural scene for residents to enjoy.
8. Palatka, FL
Located in Northeast Florida, Palatka is a small city with a rich history and a welcoming, tight-knit community. With a low cost of living, affordable housing options, and a picturesque location on the St. Johns River, Palatka offers an excellent balance between affordability and natural beauty. The city also boasts a lively downtown area with shopping, dining, and events to keep you entertained. Proximity to both Jacksonville and Gainesville is also an added bonus.
Related: Safest Places to Live in Florida
9. Dade City, FL
Dade City, FL, a charming small town with a population of around 7,000, offers a friendly community atmosphere and an affordable cost of living. With a diverse demographic mix of age groups, ethnicities, and income levels, Dade City appeals to a wide range of residents. The median home value in this quaint town is approximately $205,000, making it an attractive option for those seeking a more budget-friendly Florida lifestyle.
10. Tallahassee, FL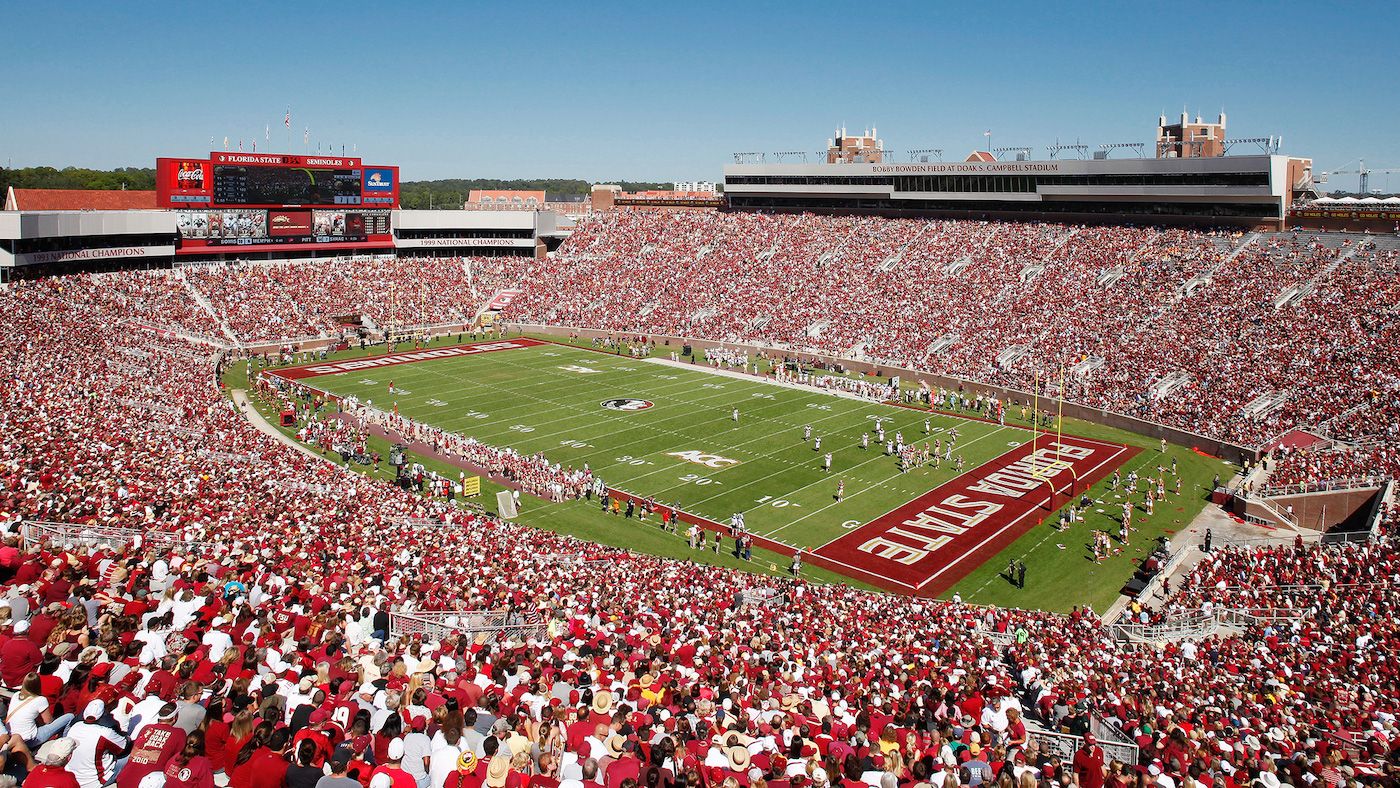 Tallahassee, the capital city of Florida, presents a unique blend of southern tradition, academic vibrancy, and political energy. Housing in the city ranges from historic homes to modern apartments, catering to a diverse populace that includes students, professionals, and lawmakers. Tallahassee's cost of living has been lower than the national average, making it an affordable choice. The local economy benefits from a strong foundation in education, with Florida State University located in the city, as well as a robust state government sector.
Related: Cheapest Beach Towns in Florida
11. Lake City, FL
Positioned at the crossroads of Interstates 10 and 75, Lake City, known as the "Gateway to Florida," boasts a rich tapestry of history, nature, and Southern hospitality. Its origins rooted in the mid-1800s, the city serves as a testament to Florida's diverse cultural and historical heritage. Surrounded by sparkling lakes and freshwater springs, it's a haven for outdoor enthusiasts, offering opportunities for fishing, hiking, and diving. With average home prices under $275,000, Lake City is solid option in the northern part of the state.
12. Gainesville
This vibrant college town offers a mix of traditional southern charm and progressive ideals, with housing options that cater to both students and long-term residents, ranging from quaint bungalows to modern apartment complexes. With home prices under $300,000, the cost of living in Gainesville is less expensive than Florida's coastal cities and larger metros. The economy is anchored by education, healthcare — with UF Health being a significant employer — and an emerging startup scene nurtured by Innovation Square and several tech incubators.
Related: Average Home Prices in Florida
For More Information
In conclusion, Florida offers several affordable cities that provide a great quality of life without breaking the bank. If you're a first time buyer of looking for incentives and grants, we've compiled a list of homebuyer programs in Florida that you can leverage for down payment assistance.

Whether you're looking for a small, historic city like Palatka or a larger, more metropolitan area like Jacksonville, there's a perfect, budget-friendly spot for you in the Sunshine State. If you want to expand your budget, check out the best places to live in Florida.
Conclusion
Florida's allure is undeniable, with its balmy climate, diverse culture, and vibrant lifestyle. Yet, amidst these attractions, affordability remains a crucial consideration. This article has effectively highlighted cities where the median household income aligns comfortably with the median home price, ensuring a balanced and sustainable living experience. For instance, in towns like Edgewater and Bartow, the population enjoys a cost-effective lifestyle without compromising on amenities. The median home prices in these areas reflect a market that's both accessible and promising for new homeowners.
In these Florida gems, the blend of small-town charm with modern conveniences stands out. Locations like Bartow, with its rich history and hiking trails, offer a serene retreat from the hustle and bustle. Meanwhile, Edgewater's scenic beauty and growing population demonstrate a blend of tranquility and community growth. Not to mention, the affordable housing costs and reasonable utility expenses contribute to a stress-free living environment. Moreover, the proximity to famous theme parks adds a unique flavor of entertainment and leisure to these areas. Whether you're a retiree, a young professional, or a family, these cities offer a diverse range of benefits, balancing cost-effective living with quality life experiences.