Should You Stage Your Home When Selling?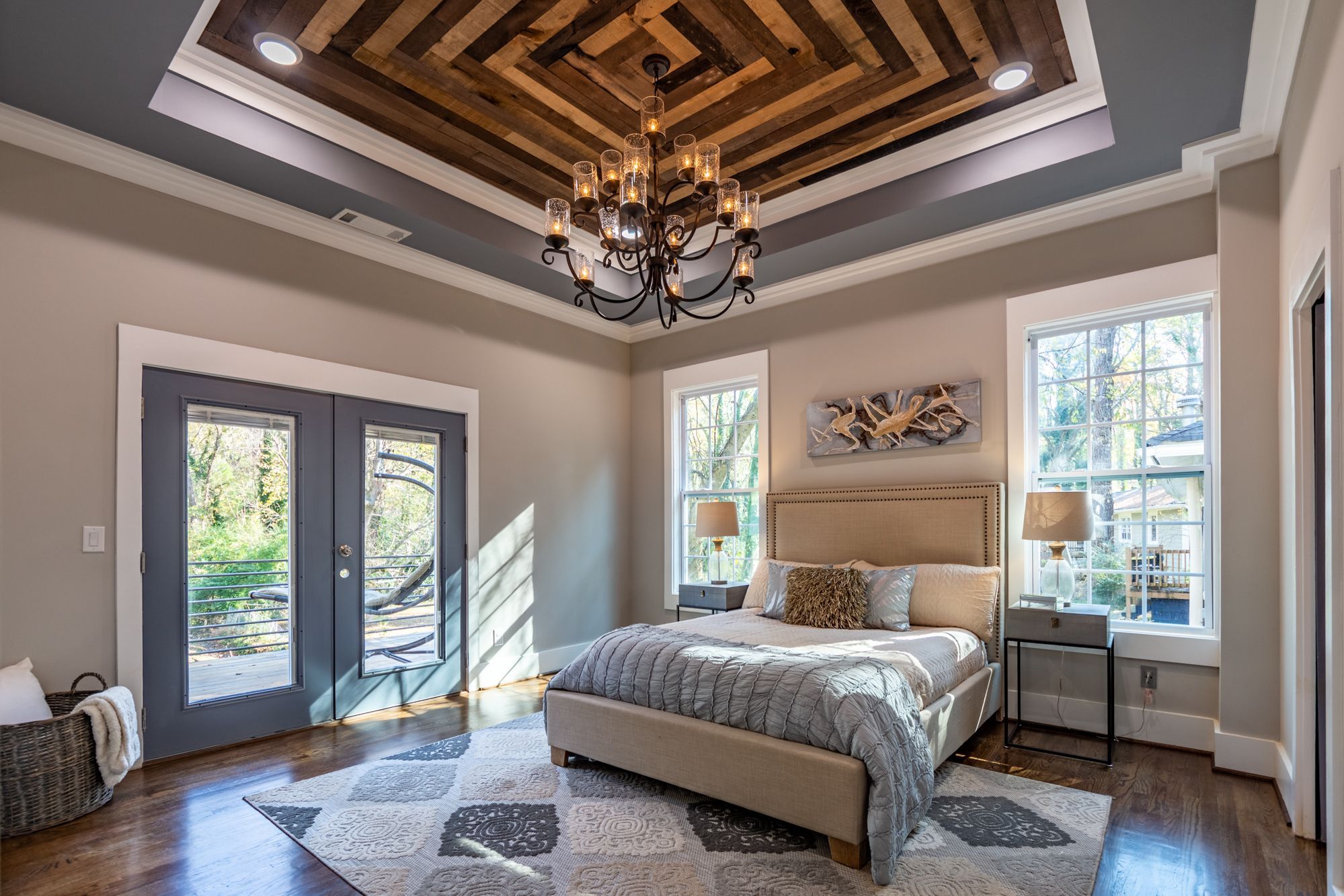 Jun 5, 2023
Selling your home is considered one of the most stressful events in your adult life. Between choosing a great real estate agent, looking for a new home, and preparing to relocate, you can't imagine adding one more thing to that to-do list. But what if that one thing could actually save you time and money?
Staging homes is not a new concept, but it is rapidly growing in popularity. Here's why we believe that staging your home before listing it for sale is well worth it.
What is Staging a Home?
What is staging anyway? What does it mean to stage your home?
Think of it as setting the stage for potential buyers as they try to picture themselves living in your home. 83% of buyer's agents believe that staging a home makes it easier for buyers to "visualize the property as their future home.
But why is that important? Staring at an empty room with four empty walls makes it hard for buyers to see themselves living in the space. If buyers can't imagine themselves living in your home, they aren't likely to want to buy it.
Staging your home is a way of preparing it for buyers as they try to imagine life in your home.
The primary focus of staging a home is on the appearance. Good staging showcases the home's good features and hides the flaws. It turns a plain, boring room into a beautiful, usable space.
Imagine an awkward nook turned into a practical reading space or an extra long bedroom staged as a master bedroom with a private sitting room. Good staging creates a welcoming atmosphere and makes the home more attractive.
Whether you're home is vacant or you are currently living in it, a professional stager may move, remove, or bring in furniture, appliances, paintings, plants, curtains—whatever is needed to create a particular look or mood.
When you are staging your home, you are no longer decorating your home for yourself. You are now catering to the potential buyer and preparing your home for what the buyer may see as their next home. This is why it's important to use virtual staging services to achieve the desired result more quickly.
Staging Affects Sale Price
Home Staging Resource, an organization that offers training and resources to stagers, states that in a survey of 3,500 staged homes, 46% sold for 10% more than they would have if they weren't staged.
When you are selling a home for $300,000, that's an additional $30,000! While not all homes will net that much, even a small percentage increase in the sale price can greatly outweigh the cost of staging.
With so many other costs involved with selling your home, staging your home is one cost that will have a great rate of return.
Staging Affects Time On Market
Stagedhomes.com conducted a similar study of 2,000 homes from across the country. Those homes had spent an average of 83 days on market without selling. They were then staged and re-listed and spent an average of just 10 days on the market before selling.
Staging can not only increase your sales price, but it can help your home sell much faster, saving you time and more money. If your home sells even 30 days quicker, that's one month of utilities and other bills you won't have to pay. That also means you can get into your next home that much quicker as well.
Professional vs. DIY Staging
Now that you see the importance of staging your home before selling it, you can consider whether to pay someone to stage it for you or take on the job yourself.
Before deciding, consider the design skills, time and energy that staging will require and be realistic about whether you could undertake the job yourself.
If you feel like it is something you can do, there are many easy ways to get started:
Declutter your home
Deep clean and remove any odors
Landscape the yard
Remove personal photographs and sentimental items
Start in the kitchen and living room which are the two rooms believed to be the most influential when buying or selling a home.
We've also compiled a more thorough list of helpful tips for you as you take on that task. If you think that staging is something better left to the professionals, read on for more details about the cost involved in hiring a professional stager.
The Cost of Staging
The costs involved with hiring a professional stager really depends on several factors including location, size, and condition of the home and also whether it is vacant or not. In Georgia, staging like this typically starts around $1,000 for a smaller condo and goes up from there.
If your home is larger, then it will likely cost more since there will be more rooms to stage. Some home stagers charge by the hour and others have set fees. There may also be a cost involved if you rent furnishings for the home. Be sure to ask if there is a monthly rental fee.
Here are some questions to ask when hiring a professional home stager:
Can I see before and after photos of homes you have staged?
Do you offer a free consultation?
Would you recommend staging my entire home or only specific rooms?
Can I get a written proposal?
How do you charge? By the hour? By the room? Or a set fee?
Can you recommend any other improvements to the home?
Virtual Staging
If you would like to have your home staged without the high costs, then you can also consider virtually staging your home.

While this won't actually change the appearance of your home once buyers tour it in person, it will enhance the photos online and potentially drive more interest.
Most virtual staging companies will take the current listing photos you have and enhance them by adding furniture, artwork, and other items to make the room look appealing and useful. They can also removing unwanted items and add filters to make your home look top-notch.
Companies like Box Brownie offer virtual staging for as little as $32 a photo, so this could be a great option if you can't afford true staging.
Why Should You Stage Your Home
The staging of your home whether it be virtually or by a professional home stager with a great track record and good design sense can mean a quicker sale and more money in your pocket. It can keep your home from sitting on the market for an extended period of time and prevent a reduction in the asking price.
Stage Your Home & Save Thousands When You Sell With Our 1% Listing Fee
If you're interested in putting your home on the market and finding an agent who has connections to professional home stagers, then SimpleShowing is the best place to start.
Since SimpleShowing offers a 1% listing fee, you'll be able to pay for staging and still profit thousands more on your home sale.
Contact us to connect with a local agent who can help you get your home staged quickly!
Conclusion
Real estate agents and experts, including those from the National Association and Real Estate Staging Association, emphasize the significant impact that staging can make in creating a move-in ready appeal for prospective buyers. Most buyers, as corroborated by buyer agents, tend to visualize their future home more effectively in staged houses, with carefully chosen furniture rentals and optimally arranged spaces, as opposed to an empty house. Home staging professionals from recognized home staging companies ensure that the house appears inviting, well-maintained, and depersonalized by removing personal items and utilizing outdoor and indoor furniture effectively.
When it comes to the selling price, numerous studies reveal a notable increase in offers for professionally staged homes. A small investment in professional home staging can, therefore, yield a substantial return. Home staging cost might seem like an added expenditure, but when compared with the potential increase in the selling price, the benefits are clear. Moreover, professional staging might not always mean renting furniture and redecorating the entire house. Sometimes, it might just involve rearranging existing furniture and removing personal items to create a more neutral, inviting space.
Staging makes a house more appealing and easier for prospective buyers to visualize as their own. The expertise of professional staging companies is crucial in making a house stand out in the competitive real estate market. While home staging professionals work their magic inside, don't forget the importance of outdoor spaces in creating a complete, move-in ready picture. It's clear that staging your home, whether through a full-service staging company or by simple DIY techniques, can have a significant impact on the time it takes to sell your home and the price you can achieve.