The Seven Biggest Mistakes to Avoid When House Hunting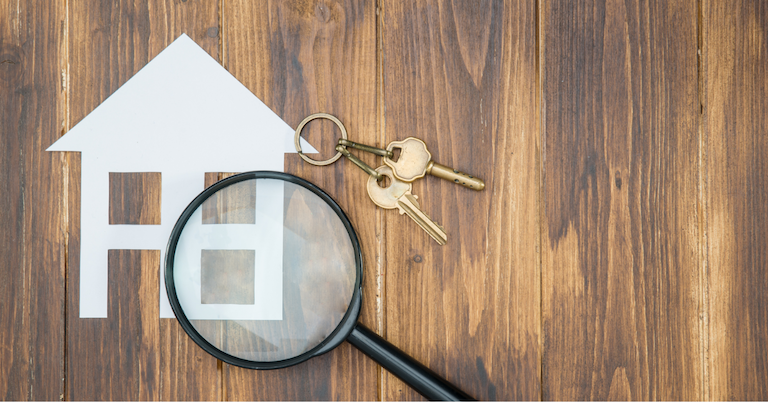 May 19, 2021
Buying a home can be an extremely stressful and emotional event.
Many people go into the process not knowing what to do or what to expect when making such a big purchase.
It's easy to get caught up in things that don't matter and forget what's important.
With that being said, we've put together what we believe are the seven biggest mistakes to avoid when house hunting, so you can make sure you're prepared before you start the process.
7 Mistakes to Avoid When House Hunting
1. Not Getting Pre-Approved
Not getting pre-approved for a mortgage is a common mistake many homebuyers make when house hunting.
Getting that pre-approval letter from a lender should be every buyer's first step when looking to buy a home.
A mortgage pre-approval is helpful for two reasons:
It lets you know how much money you currently qualify to receive as a loan. This will help you narrow down which homes you should be looking at online to the ones you can actually purchase. If it's not quite as much as you had hoped for, you can talk with the lender about steps you can take to improve your financials and increase your loan amount.
It makes your offer more competitive. In a competitive market place, it's a good idea to give yourself that extra edge when putting in an offer. Submitting a pre-approval letter with your offer shows the seller that you will be approved for the purchase amount and are a serious buyer.
Going through the preapproval process with a mortgage lender may sound like a daunting task, but really it just involves submitting an application and providing some documentation such as proof of income, assets, debt, and credit history.
Getting pre-approved ahead of time with the right mortgage lender will put you ahead of the game and help you close quicker once your offer has been accepted on your dream home.
2. Not Having a Budget
While getting pre-approved before you start your home search can help you establish your budget, the amount that you can receive from a lender should not be the only thing used to determine your budget.
The lender will pre-approve you based on your debt-to-income ratio and may determine you can afford a larger loan than you anticipated. That doesn't mean you should borrow the amount they approve you for. Their number is simply the maximum amount they are willing to loan you.
To determine a budget, first start with your current monthly bills and living expenses. Don't forget to factor in other long-term financial goals such as raising a family, childcare costs, school loans, savings, and retirement. How much is left after that? Use that number to help determine how much you can comfortably afford to spend on a mortgage.
Be conservative when determining your budget. You don't want to find yourself tied to a mortgage payment that you can't actually afford. Setting your own budget before house hunting can save you time and help you find your next home sooner.
3. Not Knowing What You Want
Another mistake many people make when house hunting is not knowing what they want. They spend lots of time looking at places they could never actually buy and then get frustrated in the process.
Determine ahead of time a general idea of what you are looking for so you can spend your time looking at homes that best suit your wants and needs.
Here are a few things to consider when determining your dream home wish list:
What type of property are you searching for? Do you want a condo, a townhouse, or a single family house?
Where do you want to live? Is city life for you or would you prefer the suburbs?
How many bedrooms and bathrooms do you need? Is there a minimum amount of each your home has to have? If so, start with that criteria when searching.
What style of home are you looking for? Mid-Century Modern, farmhouse, ranch home, vintage, traditional?
Those are just a few things to consider, but it is best to make a list of priorities before you begin house hunting. Going into the house hunting process without an idea of what you want is a mistake that will slow down the process and waste your time.
4. Ignoring the Neighborhood
When looking for a home, the location and characteristics of the neighborhood are almost as important as the home itself. Before you put in an offer or narrow in on a specific area, you should check out the neighborhood.
Take time to drive the streets of the neighborhood during different times throughout the day. Is there a lot of traffic that will extend your commute? Do cars speed down the streets where your kids would be playing? Do the neighbors take pride in their homes and yards? Is it quiet in the evenings?
While you want a home that looks nice, forgetting to research the neighborhood could leave you with a home that you are very unhappy with once you are actually living there.
Another factor to consider is whether the neighborhood fits your lifestyle. If you are single and looking to go out, are there restaurants and bars in nearby? If you are wanting a place to raise a family, is the neighborhood safe and family-friendly? Maybe you are hoping to retire soon? Is the neighborhood a quiet place to settle down?
Take the time to research the area. Check out the local crime rates and school rankings. All of these should factor into your decision.
A house can be repaired and remodeled, but you can't change the neighborhood. So, make sure it is a good fit for you before you put in an offer.
5. Forgetting the Future
So, you have determined your budget, gotten a pre-approval letter and narrowed down a wish list. Now, it's important to think ahead about what your future might hold. During the homebuying process, many people are only thinking about their current situation and assume they will remain in that current state for the foreseeable future.
You will most likely be in the home you purchase for more than 10 years, so it is wise to plan for the future when looking for your new home.
The Coronavirus pandemic has greatly changed our way of life and work. Take into consideration any plans you may have for working from home when you are looking for your next home.
12% of home buyers last year purchased a multi-generational home to take care of aging parents or because they had children over the age of 18 moving back home. Could those situations apply to you?
While buying a home isn't a permanent decision, finding a home that fits your needs now and leaves room to grow is a wise decision. Don't make the mistake of forgetting to plan for the future when you begin house hunting.
6. Overlooking Major Issues
It's easy to fall in love with a home that has been professionally staged and smells like freshly baked cookies. An easy mistake to make when house hunting is to focus on the cosmetic and superficial and overlook major issues with the home.
When looking for your next home, make sure you look at the things that matter and don't get distracted by the newly updated kitchen and flooring.
What's the condition of the HVAC, roof, and water heater? Are they any structural issues, termites, mold or signs of water damage? While the house might look great staged, these items could be costly to repair?  
If you focus purely on the aesthetics of a home, you could be signing yourself for a long list of repairs and miss out on a home that won't require as much work.
7. Choosing the Wrong Real Estate Agent
Navigating the world of real estate can be difficult, especially if you are a first time home buyer. Finding the right real estate agent to work with is one of the most important steps in house hunting.
A real estate agent should be the expert to guide you through the process of finding and buying your home. They should be the one to help you avoid making these common mistakes in house hunting. You don't want to walk this road alone or with an agent who doesn't have your best interest in mind.
Work With An Experienced Agent & Get $5,000 Towards Your Closing Costs
The agents at SimpleShowing do 3X more transactions than a traditional agent, so they have a better pulse on their local markets and can help you each step of the way.
When you work with a SimpleShowing agent, you don't just get a full serviced agent that's dedicated to you, but you also get $5,000 on average toward your closing costs with our Buyer Refund program.
Contact us today to connect with a SimpleShowing agent who can help you avoid these seven mistakes and others when you start house hunting.